Tired of winter cold? Interested in history and culture? Like to discover new tastes? Looking for a safe and friendly place to have some rest? If so, you should definitely take a closer look at Merida.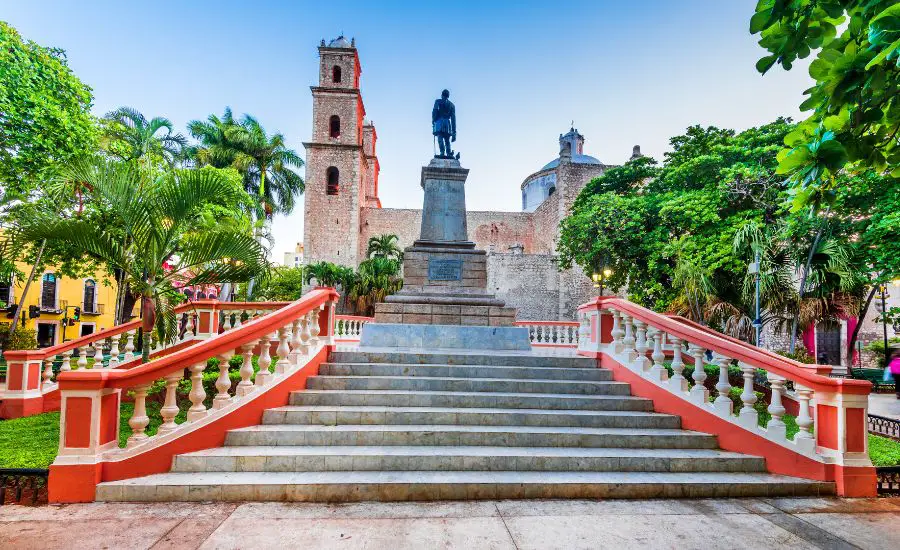 Let me introduce to you Merida, Mexico
Merida is the largest city and the capital of Yucatan state. It lies on the Yucatan peninsula, around 35 km (22 miles) away from the Gulf of Mexico. Merida was founded in 1542 by Spanish conquistadors on the ruined Mayan city T'ho and named after its Spanish namesake.
Did you know?
There are four Meridas located in different countries: Spain, the Philippines, Venezuela, and Mexico. Our focus is on Merida, Mexico.
Merida's other name is the "White city". Some say it's due to widely used white paint and limestone. Others assure it is caused by cleanness and sanitation.
Merida's "the best" categories
Merida is the first city titled as American Capital of Culture, and the only one given this dignity twice (2000 and 2017).
Merida has been thrice included in the top Mexican cities for life, business, and investment, according to Forbes magazine.
In 2019, Merida, Mexico topped the chart of the world's best small cities, according to Conde Nast Traveler magazine.
In 2022, the same edition titled Merida as the fourth best big city in the world.
Merida is the safest city in Mexico and one of the safest in both Americas. The Karolinska Institute qualified it as an International Safe Community for its top standard of public security.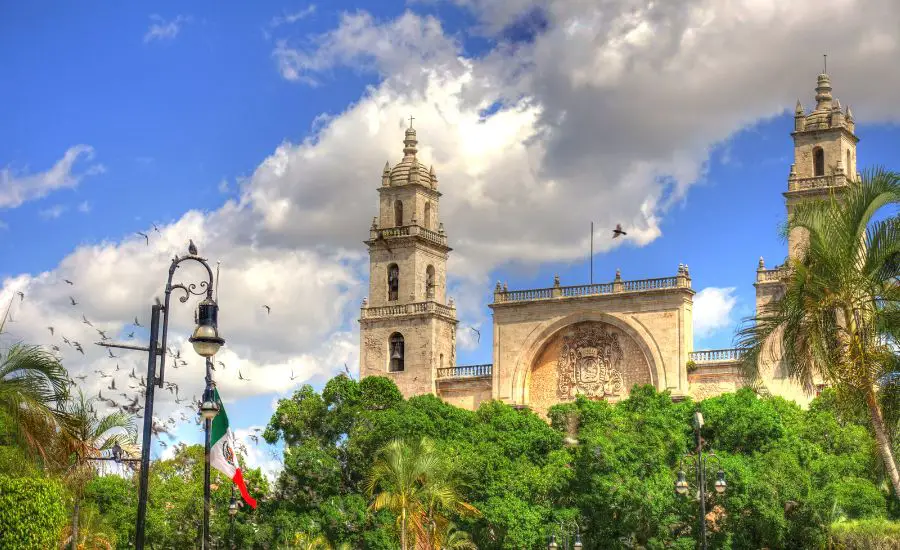 Choose your way to Merida
You can choose a route to Merida based on your timetable, budget, and taste for adventures.
The fastest way to get to Merida
Merida offers its own airport. Manuel Crescencio Rejón International Airport, or Merida International Airport, was built in the 1920s. In 1999-2001, Merida Airport was redesigned. Today, Merida Airport lodges everything you want: a food court, a duty-free mall, retailer stores, a bank, car rental stalls, tourist information, and tours.
Merida Airport is number 9 among the busiest Mexico airports. Its passenger traffic exceeds 2 mln people per year. Merida Airport operates both domestic and international flights, but in limited quantities.
Just four countries at the moment have direct flights to Merida, Mexico. You can get to Merida Airport without any connections from Miami, Dallas – Fort Worth, Houston (USA), Havana, Camagüey (Cuba), Guatemala City, Flores (Guatemala) and Toronto (Canada).
Aeromexico, TAG Airlines, American Airlines, WestJet, and United Airlines are providing rare and quite pricey flights to Merida Airport.
If the direction or schedule doesn't suit you, select connecting flights via Cancun Airport, Mexico City Airport, or Guadalajara Airport. With local low-coasters Viva Aerobus and Volaris, as well as Aeromexico you have a good chance of finding cheap Mexico flights to Merida Airport.
It is interesting
Just 200 km (125 miles) away from Merida Airport, there is a small Campeche Airport (Ing. Alberto Acuña Ongay International Airport). Now it only operates one domestic flight to the Mexico capital with Aeromexico. No other airlines fly to Campeche.
If you have decided on Cancun International Airport (which is the most reasonable), there are a few more options you can get to Merida apart from the Cancun to Merida flight.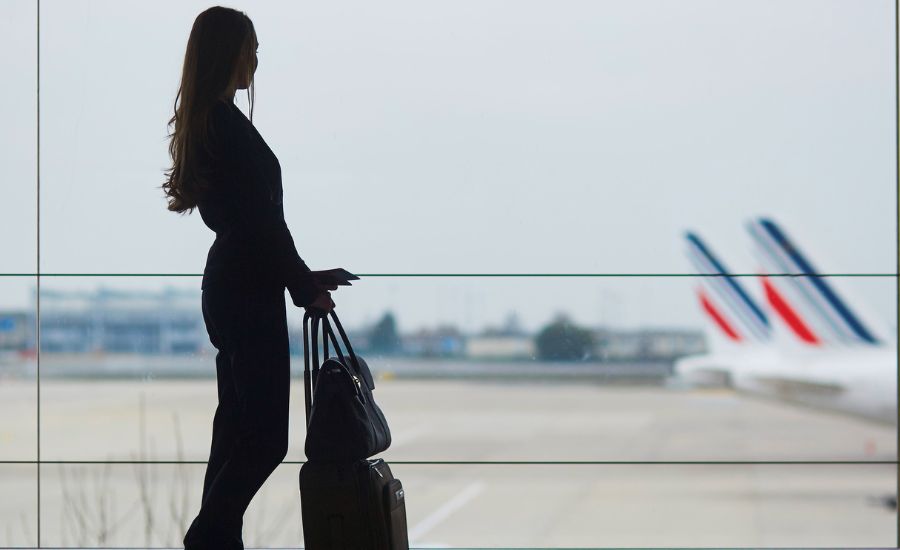 Cancun to Merida trip by bus
Getting from Cancun to Merida by bus will be the longest, but very penny-wise. Cancun Airport to Merida bus will take up to five hours.
ADO is Mexico's largest bus company, having routes all around the country. The company's park includes superb and high-quality buses and small-budget shuttles connecting Cancun Airport and Merida Airport.
ADO buses have different schedules depending on their class. It's quite popular to take an ADO bus while traveling Mexico.
The Cancun to Merida bus schedule is convenient: an ADO bus starts every one or two hours from several airport terminals. There are two main ADO bus stations in Merida. Check which one is nearer to you. Detailed and updated information can be found on Mexico's largest carrier website.
Cancun to Merida by a private shuttle
If you are traveling alone or with your family, it will not come cheap for you. But if you split with other people (a shuttle bus takes up to 8 passengers), the price will be a deal. The trip from Cancun to Merida is between 3,5 and 4 hours.
According to a former Miami travel magazine editor and a now expat in Mexico, this means is the best, and here is why.
Your car will be clean, nice, and comfortable, with a right aircon.
You have a choice of a luxury service if needed.
You don't have to worry about language barriers, as your driver will definitely speak English.
Furthermore, you won't have to drag your luggage to a bus or taxi stop or look for a way to get to your accommodation from the station. A driver will pick you up at the airport and take you straight to the place where you stay.
There is no need to bother about time limits. The shuttle is only for you, so you won't be late for it, and it can wait in case of any unexpected delays.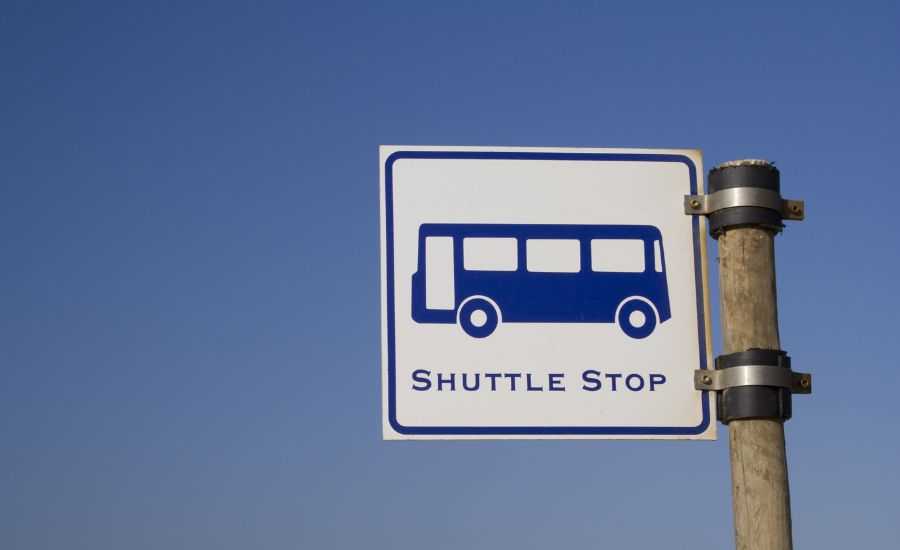 Cancun to Merida private transfer
You can book a private car to drive you from Cancun to Merida. It is a bit cheaper than a shuttle. A car can fit up to 3 persons with luggage or with pets (unlike shuttles). The journey will take around 3,5-4 hours.
Cancun to Merida by taxi or Uber
This variant is quite spendy. The price is almost the same as a private driver or shuttle.
Taxis often operate with no meter, so the cost will be as you agree. Many drivers will give you an overprice just because you are a tourist (which is usually easy to detect). With Uber though, you will know the cost in advance.
Taxi and Uber drivers do not necessarily speak English, and it may be tricky to communicate. Cancun Airport to Merida driving time is about 4 hours.
For your information
Officially, Uber is not allowed to pick up at Merida Airport. If you book a taxi from Merida Airport, you will probably have to somehow travel beyond its territory to get your Uber. Drop-off is absolutely legal.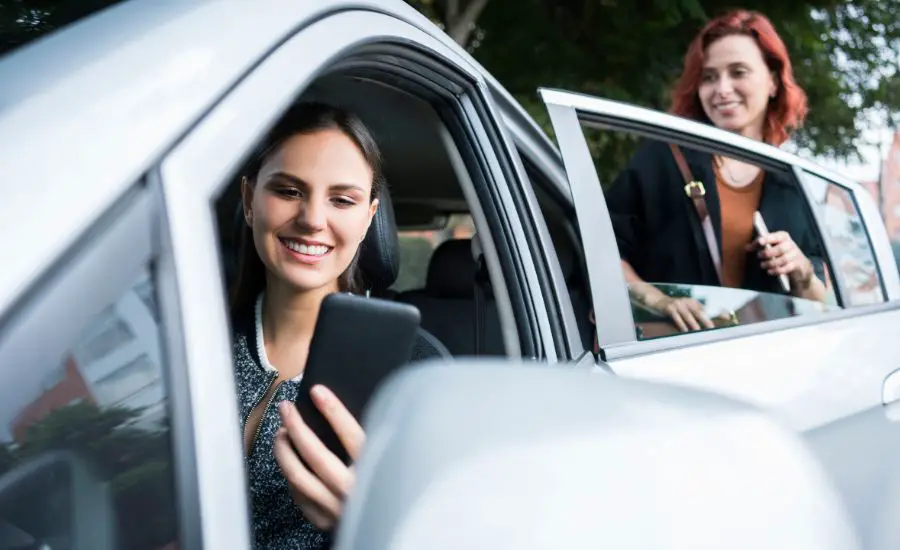 Cancun to Merida by a rental car
Car rental service works in Mexico all right. It's convenient and affordable and suits those who're going to travel around much. There are car rentals inside and outside the airport. The airport rental is more convenient in terms of time and location.
Online searchers like Discover Cars offer both international companies and local Mexican companies with a great range to choose from.
It is important
Personal liability insurance is required for driving in Mexico. It's highly recommended to include insurance when renting a car. Some Mexico car rentals won't allow you a car without insurance.
Some useful information
As for now, there are no COVID requirements at Merida Airport (or other Mexico airports) apart from mask-wearing. No test results, vaccination certificates, or quarantine are needed unless you show any symptoms. In this case, you may be asked to get tested and quarantine in your hotel.
A Mexico travel visa is not required for Canadian, American, Australian, Japanese, and most European passport holders for a stay up to 180 days.
It's a good idea to buy Mexico travel insurance. It is not obligatory, but will save you nerve and money in case of an emergency, just like on any other trip.
People of Yucatan speak Spanish, strongly affected by the Mayan language.
Some locals and most people engaged in tourism and service do speak English.
Merida offers accommodation for any choice: from a simple bed to a luxurious villa. You can book Merida hotels, houses, and rooms via Mexico Airbnb, Booking.com, or VRBO.
If your mobile carrier does not provide free Mexico service, it might be reasonable to buy Mexico sim cards. Telcel operator is considered very good in terms of network coverage.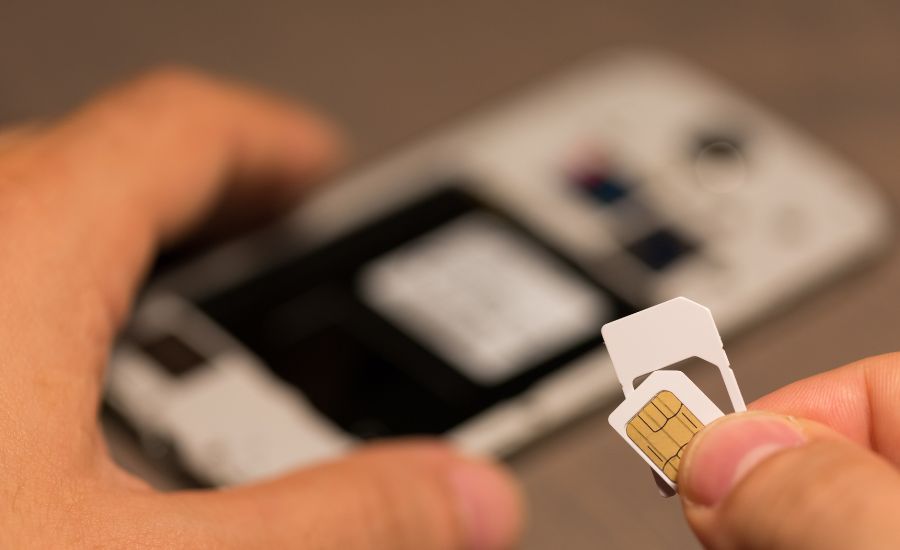 Maya treasures and beyond. Good rains to visit Merida
In Merida, one wants to see Paseo de Montejo, Centro Historico (city center and historic downtown Merida), and North Merida.
Paseo de Montejo is a must see. This beautiful 6 km long avenue houses gorgeous mansions, great monuments, and exclusive shops, most picturesque hotels, restaurants, and cafes.
The Monumento a la Patria (Monument to the Fatherland) crafted by Colombian sculptor Romulo Rozo depicts over three hundred hand-carved figures, recounting a 700-year history of Mexico.
Mayan World Museum has the biggest display of Maya artifacts and arts.
Some tasty info
Merida's cuisine is well impacted by the Maya. Traditional foods include corn, meats, veggies generously flavored with spices and citruses.
Once you are here, you have to try salbutes, papadzules, and panuchos (tortillas with various fillings), cochinita pibil, poc chuc, pavo en relleno negro, and cueso relleno (all meat dishes), sopa de lima (soup), and more. Follow with a dessert like dulce de papaya, coconut candy, or nances in syrup, and you will fall in love with Mexico forever.
In addition to cafes, restaurants and bars, Merida suggests budget-conscious food stalls and cocinas.
Another great site to visit is Centro Historico (or Downtown Merida) with
the main square, Plaza Grande,
the oldest house in the city, Casa de Montejo,
the oldest in Mexico Merida Cathedral (Catedral de San Ildefonso) erected on the ruins of an ancient Maya temple,
Palacio Municipal and
the biggest in Merida Lucas de Galvez Market.
Everything here is worth seeing:
big colorful MERIDA letters,
El Pinar House,
Parroquia Santa Ana,
Parque Santa Ana with its Kissing Chairs,
Palacio Canton.
North Merida houses the best city malls.
The nearest beach, Progreso, is a half hour drive from Merida.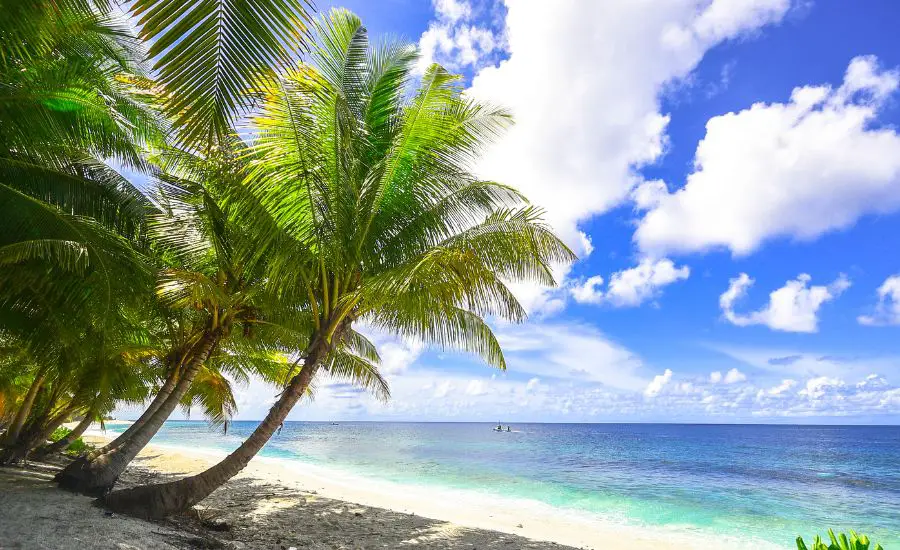 Merida day trips
You can choose from a variety of stunning places for a Merida day trip.
Chichen Itza
It is one of the New Seven Wonders of the World. The archeological site counts 26 Mayan ruins, including the Chichen Itza Pyramid, the Temple of the Warriors, and others.
Cenotes and haciendas
Swim or snorkel in natural freshwater pools. Homestay or ride a horse at one time plantations. Admire surroundings or just enjoy.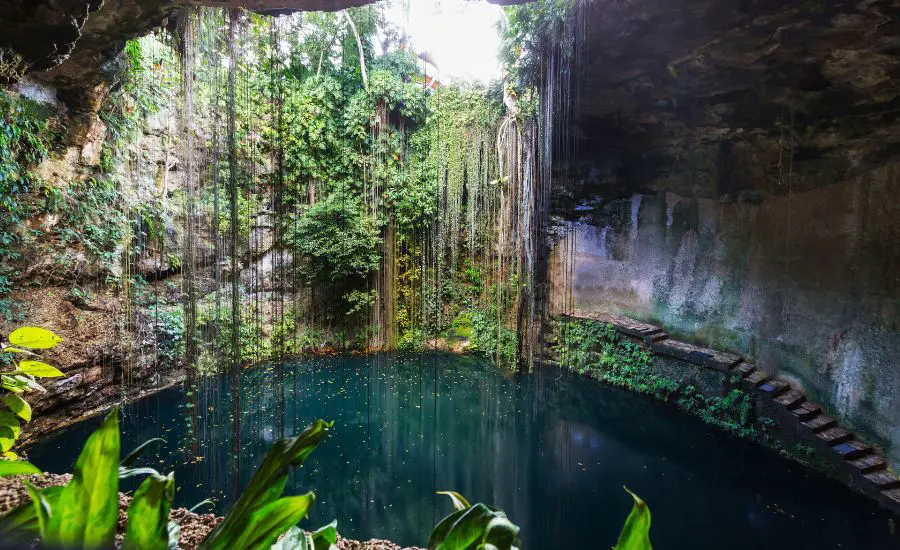 Las Coloradas Pink Lakes
Learn why these lakes are magenta pink and meet local flamingos, crocodiles, or with some luck, even a jaguar.
other day trip destinations
Find out how Izamal came to be "the Yellow City". Visit the Temple of Seven Dolls. Explore the magic city of Valladolid. The selection of tours is incredible. It's up to you to choose.
Choose the best time for your holiday
Merida, Mexico, lies in the tropics. The temperatures always keep above 0. It is mostly hot and sunny.
Summer carries extreme heat (often well above 30 °C), rainy season (May to October), and plenty of insects. A rainy season does not necessarily mean a heavy shower from dawn to dusk.
It may rain for a couple of hours a day or may not rain at all.
From November to April, it is comfortably warm and dry. December – March is the most popular tourist time, thanks to the weather and Merida Fest – a great gala to celebrate the city foundation.
Some curious facts
June through November is the Hurricane season. As Merida lies inland, it's rarely directly affected by hurricanes. In October 2005, it was hit by hurricane Wilma. In August 2021, hurricane Grace passed just to the south of it.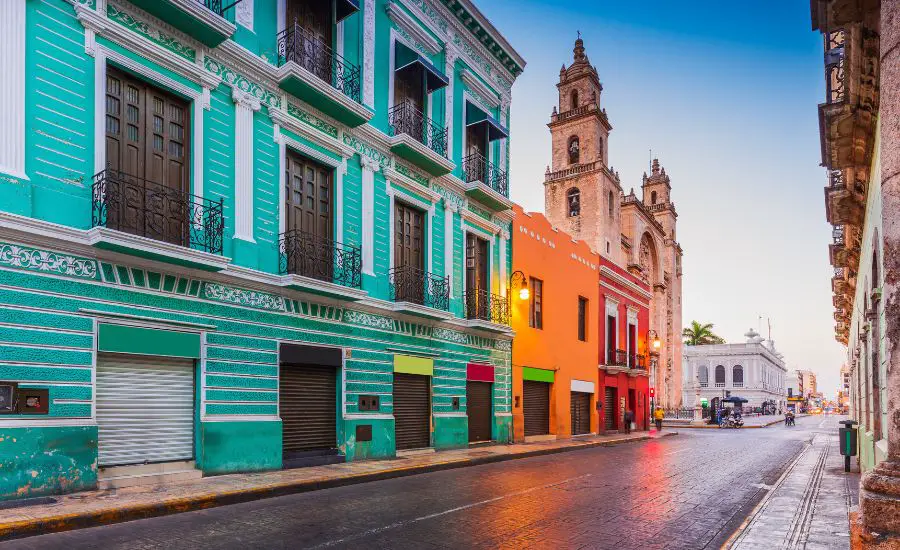 Conclusion
Is Merida worth visiting? Absolutely yes. Amazing cultural heritage, quality of life, mysterious Mayan ruins, authentic language and cuisine, unique nature make Merida peculiar and attractive.
Merida vacation is affordable for any budget. A first-class flight and a splendid hotel, an ADO bus and a dorm bed, or an interim variant, everybody is free to choose due to their preferences and finances.
Are you not packing your suitcase yet?
FAQ
What airport do you fly into for Merida, Mexico?
You can fly directly to Merida Airport. If there are no direct flights from your location to Merida Airport, choose one of the Yucatan airports (Cancun Airport is the most popular) for connecting Merida flights or for a road trip to Merida. Skyscanner is a convenient search service to buy Mexico flights and Mexico hotels.
Is it cheaper to fly into Cancun or Merida?
It is cheaper to fly to Cancun Airport than to Merida Airport. Cancun Airport accommodates more flights, so you have a greater choice of time, company, and price.
How to get to Merida easily?
The easiest way to make it to Merida is via Merida Airport. Other ways are by bus, a private shuttle, a rental car, or taxi.
How much is an Uber from Cancun to Merida?
An Uber drive from Cancun to Merida will cost you about $250-350 US dollars.
Read More: Merida, Mexico: Essential Travel Guide