Cozumel, a popular cruise destination located in Mexico's Caribbean Sea, offers visitors the best shopping experience.
With its vibrant markets, boutique shops, charming town square, and duty-free stores, shopping in Cozumel is a shopper's paradise. This tropical island and its shopping area are renowned for its unique handicrafts, jewelry, traditional clothing, and souvenirs that reflect the rich Mexican culture.
When it comes to shopping in Cozumel, there is something for everyone. Whether you're looking for high-end luxury goods or affordable local treasures, Cozumel cruise port has you covered.
From black coral jewelry to colorful textiles, pottery, hand-blown glass, and other handmade crafts, the island's shopping options showcase the rich heritage and artistry of Mexico.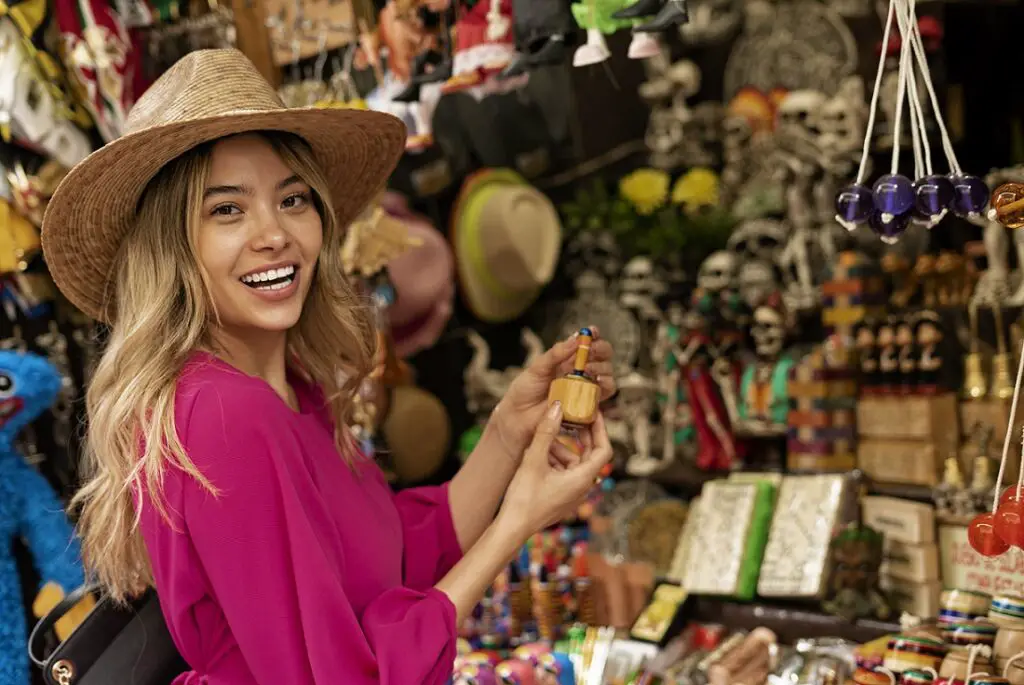 Getting started
When your cruise ship docks at one of Cozumel cruise ports, you'll immerse yourself in a world of shopping in Cozumel and its delights.
The Cozumel cruise port is designed to accommodate multiple cruise ships simultaneously, ensuring a seamless disembarkation process for passengers eager to explore the island's vibrant shopping scene.
Shopping in Cozumel, with its abundant options, offers a delightful experience for visitors, especially cruise passengers docking at the Cozumel cruise port.
Ports for shopping in Cozumel: For those arriving by cruise ship, Cozumel's cruise ports provide easy access to the island's shopping delights.
The island is home to multiple cruise ports, including the International Pier and other ports where cruise ships dock. These ports are strategically located near the town square and popular shopping areas, allowing passengers to disembark and begin their shopping adventures without hassle.
With a cruise line making regular stops at the port, passengers have the chance to explore the island's best shopping destinations.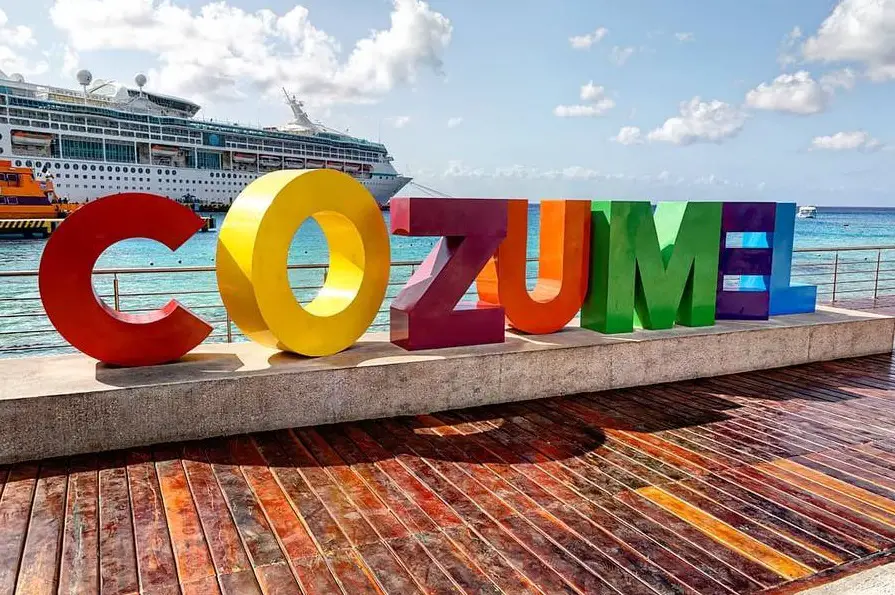 Shopping scenes
The Port Area: A Shopper's Haven Cozumel cruise port area is a bustling hub of shops and boutiques that cater to cruise ship passengers.
As soon as you disembark, you'll be greeted by a myriad of stores selling an array of items. From local shops filled with trinkets and souvenirs to duty-free stores offering tax-free purchases, the port area has the best shopping destinations.
Cozumel's shopping scene extends beyond the immediate port area and downtown. The International Pier, situated on the southern end of the island, offers its own shopping experiences.
Downtown San Miguel: The town square, located in San Miguel, serves as the heart of Cozumel's shopping scene. From the moment you step off your cruise ship, you'll find yourself immersed in a shopper's paradise.
The cruise port area, conveniently located near downtown San Miguel, serves as a gateway to an endless array of shopping destinations. As you walk through San Miguel, you'll encounter shops selling a variety of goods, including clothing, accessories, crafts, and more.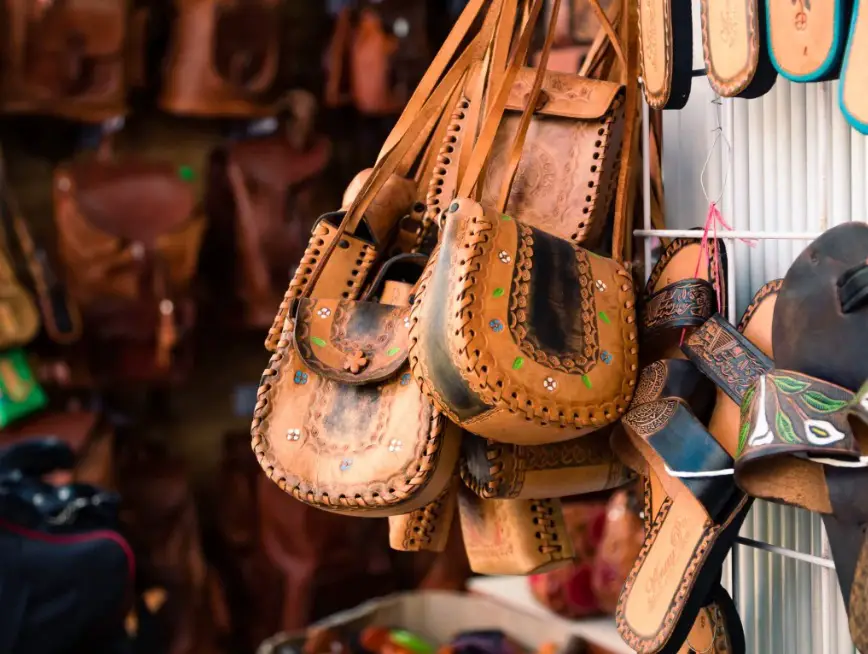 Rafael Melgar Avenue: It's a scenic waterfront boulevard, is another great shopping destination in Cozumel cruise port. Here, visitors can stroll along the promenade while browsing through a variety of shops and boutiques.
From trendy clothing stores to specialty shops selling items like black coral jewelry, Rafael Melgar Avenue offers a charming and picturesque shopping experience. This bustling street is lined with an endless array of shops, from upscale boutiques to local vendors selling unique handicrafts and artwork.
Royal Village Shopping Center: Within walking distance from the cruise piers, you'll find the Royal Village Shopping Center, a popular stop for cruise passengers seeking a diverse selection of shops.
Here, you can explore well-known brands, like Diamonds International (Diamonds International is a jewelry store), and local shops offering authentic Mexican crafts, clothing, and souvenirs. The Punta Langosta Cruise Pier, located nearby, is another bustling shopping area featuring the Punta Langosta Mall.
This shopping complex houses a variety of stores, including boutiques, souvenir shops, and duty-free outlets.
Plaza del Sol: Plaza del Sol is basically the town square. Plaza del Sol is also a popular gathering spot where you can find a mix of shops, restaurants, and entertainment options.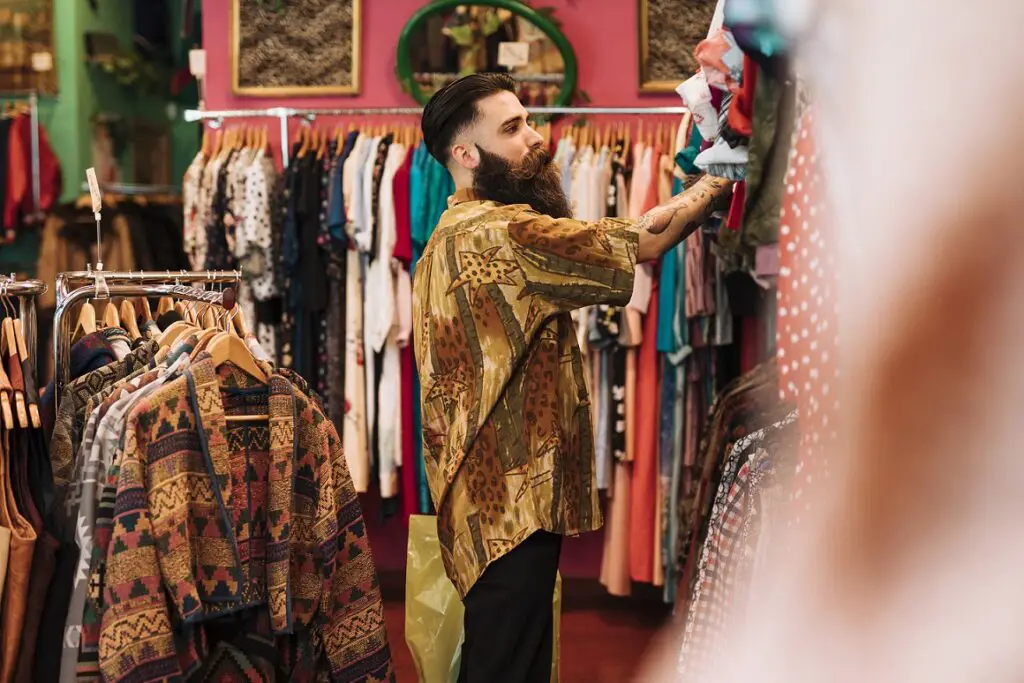 The allure of Cozumel's shopping scene
Here, you can browse through a range of shops offering clothing, beach essentials, jewelry, and local crafts. What to buy, where, and how?
Crafts and art
One of the highlights of Cozumel shopping is the opportunity to acquire traditional Mexican crafts and art. Local artisans showcase their talent through intricate pottery, colorful textiles, handcrafted jewelry, and beautiful woodwork.
These authentic creations allow visitors to bring home a piece of Mexican culture and support local craftsmanship.
Jewelry and gemstones: Cozumel is known for its exquisite jewelry, particularly pieces featuring precious gemstones. Many stores in the port area offer a wide selection of jewelry, including silver, amber, and larimar.
Visitors can find unique designs and high-quality pieces at competitive prices, making Cozumel cruise port an excellent destination for jewelry enthusiasts.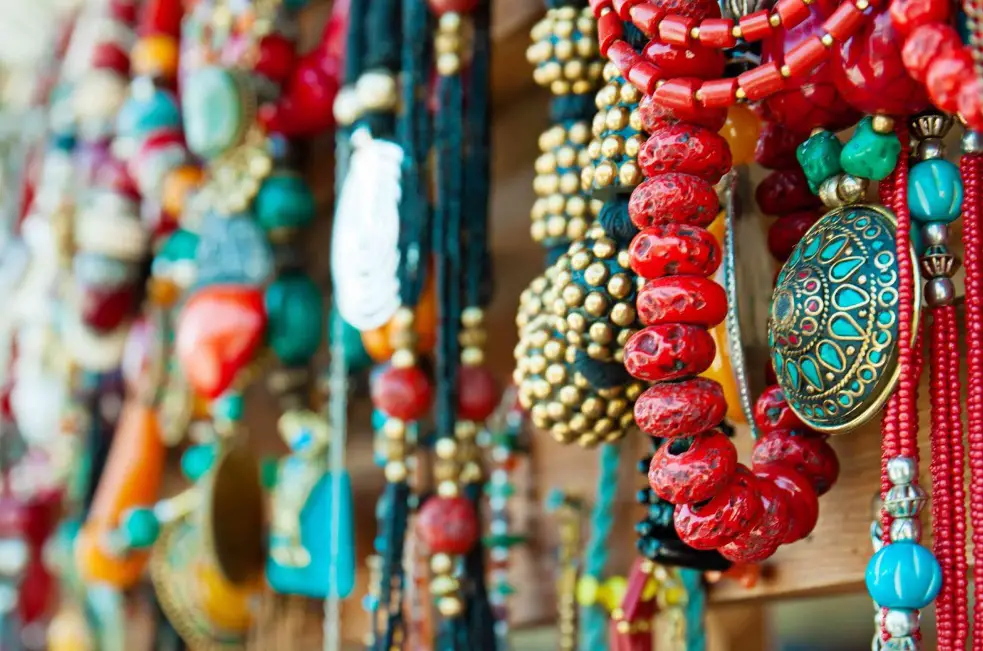 Fashion and clothing: Fashionistas will find plenty to indulge in while Cozumel shopping. From trendy boutiques to well-known international brands, the island offers a diverse range of fashion and clothing options.
T-shirts adorned with vibrant designs and Cozumel-themed prints can be found in numerous shops throughout the island. These colorful and comfortable garments make for great souvenirs or reminders of a memorable visit to the Cozumel cruise port.
Visitors can explore shops selling beachwear, resort wear, handmade garments, and accessories that capture the vibrant spirit of Cozumel.
Handmade Mexican cigars: Cigar aficionados can indulge in the rich tradition of handmade Mexican cigars. Cozumel boasts stores specializing in premium cigars, offering a variety of brands and flavors.
Home decor and souvenirs: The Cozumel shopping scene is replete with home decor items and souvenirs that make perfect mementos or gifts.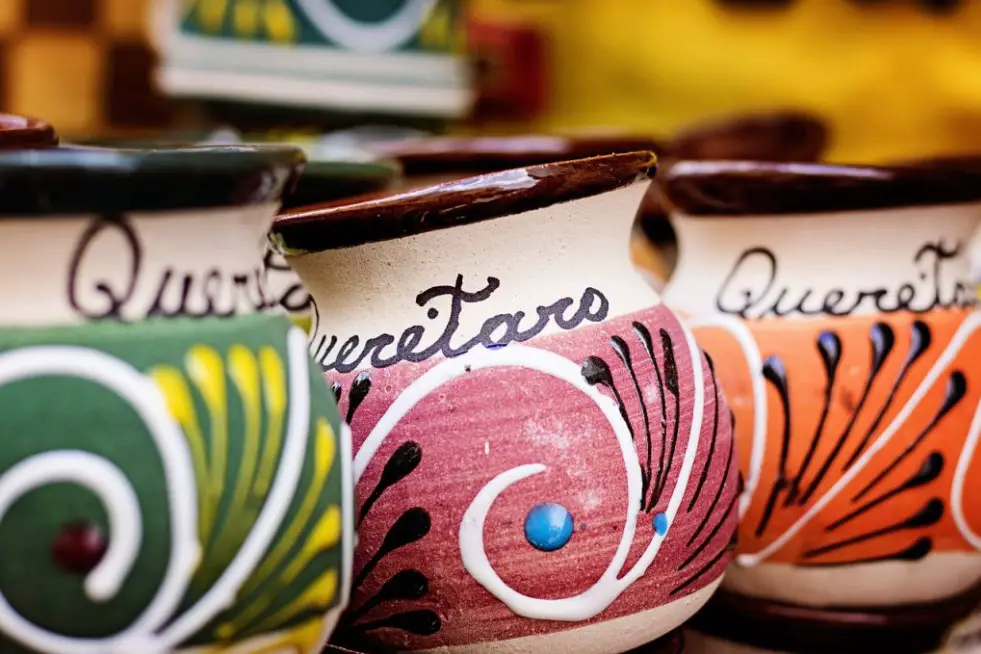 Visitors can find intricately designed pottery, hand-painted tiles, colorful textiles, and traditional masks to adorn their homes. These unique pieces capture the essence of the Cozumel cruise port and serve as a lasting reminder of the trip.
Authentic Mexican cuisine and spices
In addition to shopping for souvenirs and fashion, Cozumel's culinary scene is also a draw for visitors. Local restaurants and food stalls serve up authentic Mexican food, allowing you to savor traditional flavors and spices. Don't forget to explore the convenience stores and markets, where you can find local ingredients, spices, and treats to take home.
Many shops sell authentic Mexican spices, hot sauces, and traditional ingredients, allowing visitors to recreate the flavors of Mexico at home. Food enthusiasts can also find unique kitchenware and cookbooks to enhance their culinary skills.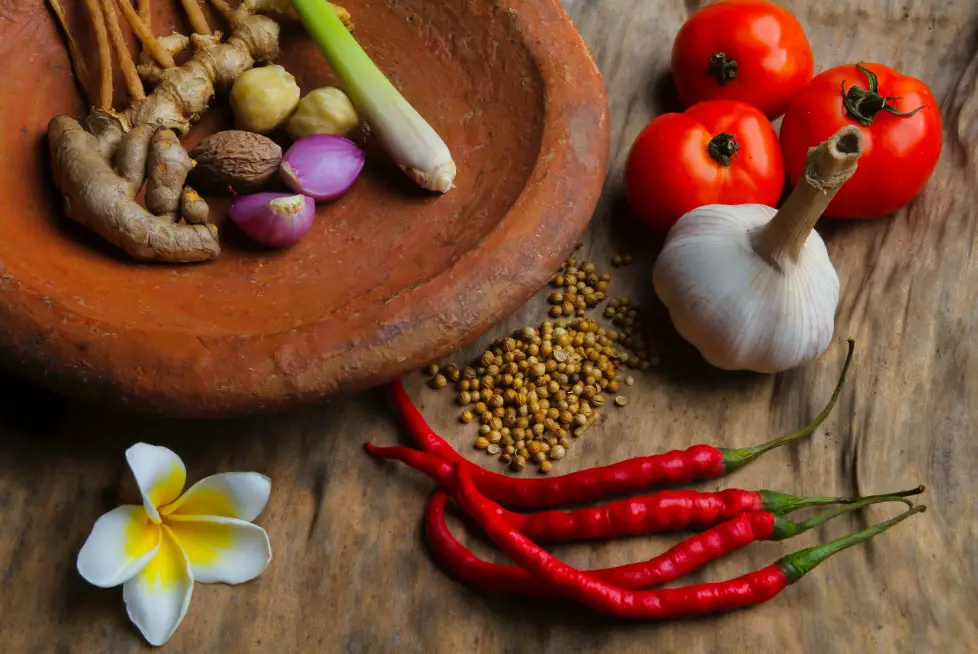 Beach essentials and water sports gear
Given its stunning coastline and crystal-clear waters, the Cozumel cruise port is a haven for beach lovers and water sports enthusiasts. Numerous shops in the port area offer beach essentials such as swimwear, snorkeling gear, beach towels, and sunscreen.
Whether you're looking to relax on the beach or engage in thrilling water activities, you'll find everything you need in Cozumel.
Local handicraft markets
Exploring Cozumel's local handicraft markets is a delightful way to experience the island's vibrant culture.
These markets feature stalls selling handmade items crafted by local artisans, such as woven baskets, hammocks, leather goods, and embroidered textiles. Bargaining is common in these markets, allowing visitors to test their negotiation skills while acquiring unique treasures.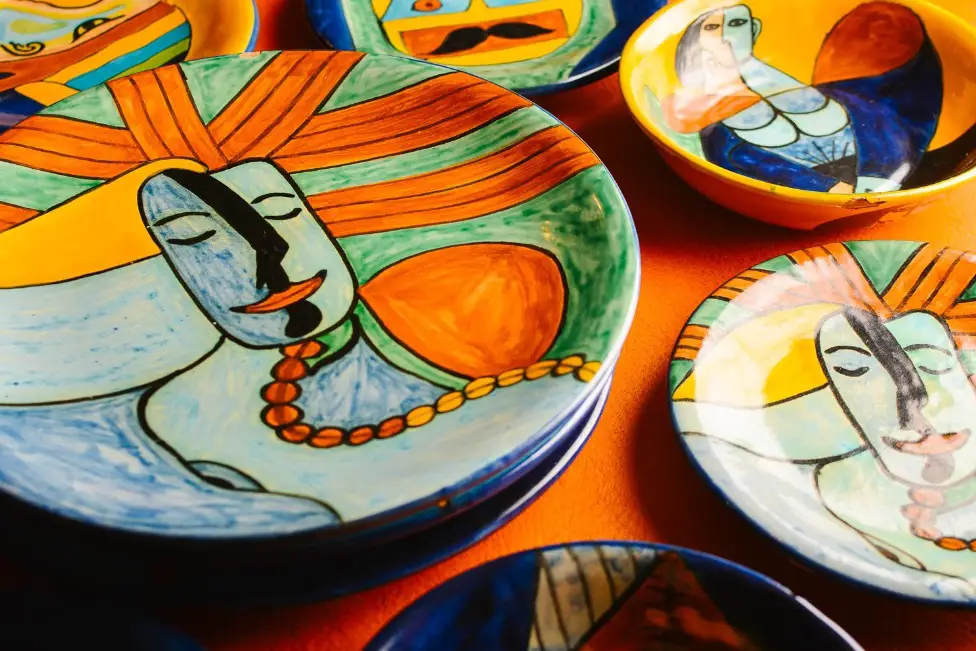 Unique experiences and workshops
Beyond traditional shopping, Cozumel cruise port offers visitors the chance to engage in unique experiences and workshops.
Many shops and boutiques organize workshops where visitors can learn traditional crafts, such as pottery making, hand-blown glass making, jewelry design, or chocolate making.
These immersive activities provide a deeper understanding of the local culture and allow participants to create their own personalized souvenirs.
Local shopping markets and flea markets
For a more immersive local shopping experience, Cozumel's local markets and flea markets are a must-visit. Here, visitors can immerse themselves in the vibrant atmosphere and browse through an eclectic mix of goods.
These markets are ideal for finding unique souvenirs, spices, local snacks, and traditional Mexican ingredients. Cozumel cruise port is also home to common things, like a convenience store or a shopping mall, which cater to a variety of tastes.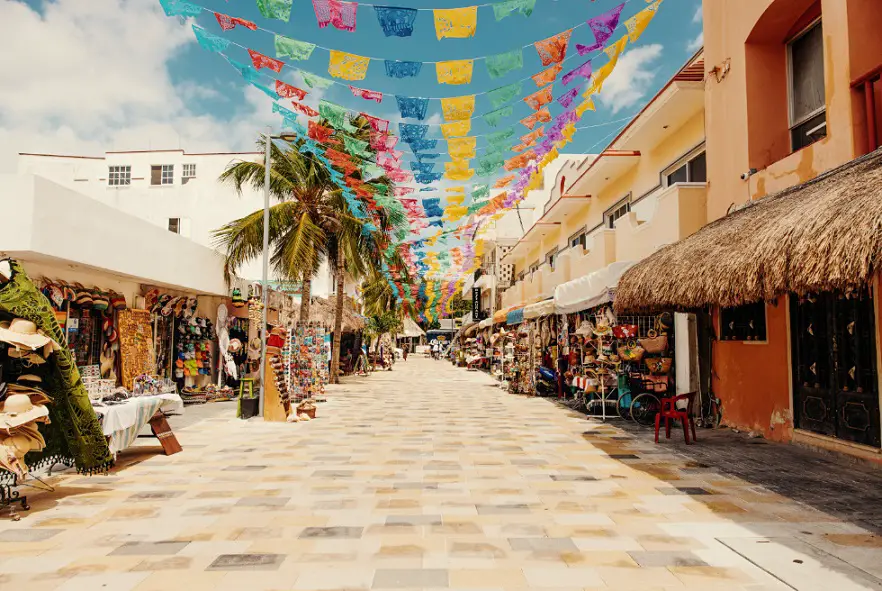 Duty-Free shopping
The island's duty-free stores offer a wide range of products, including liquor, tobacco, perfume, cosmetics, and luxury goods. Travelers can take advantage of tax-free prices and special promotions, making it an excellent opportunity to purchase items at discounted rates.
If you're interested not only in shopping in Cozumel Mexico port, but also would like to know about the best family resorts, please click on the link.
FAQ
We're glad to answer some popular questions about shopping in Cozumel.
How far is downtown Cozumel from the port?
Downtown Cozumel is conveniently located near the port area, making it easily accessible for visitors. The distance between the port and downtown Cozumel is relatively short, typically within walking distance or a short taxi ride away.
Is stuff cheap in Cozumel?
Shopping in Cozumel offers a range of shopping options to suit various budgets. While prices can vary depending on the type of item and the store, it is generally possible to find affordable and reasonably priced items in Cozumel.
However, keep in mind that prices may vary depending on factors such as the quality of the product, brand, and bargaining skills.
Can you walk to the beach from the port in Cozumel?
Yes, it is possible to walk to the beach from the port in Cozumel. The port area is located close to the coastline, and there are several beaches nearby.
Visitors can enjoy a leisurely stroll and reach popular beach areas, or they can choose to take a short taxi ride to explore more distant beaches.
Can you just walk around Cozumel?
Yes, it is possible to walk to the beach from the port in Cozumel. The port area is located close to the coastline, and there are several beaches nearby.
Visitors can enjoy a leisurely stroll and reach popular beach areas, or they can choose to take a short taxi ride to explore more distant beaches.
Conclusion
Visiting Cozumel provides an opportunity to combine relaxation, beach activities, and the best shopping.
Whether you choose to explore the bustling streets of downtown San Miguel or venture to the shopping areas near the cruise piers, you'll discover a variety of shopping experiences that cater to different tastes and budgets.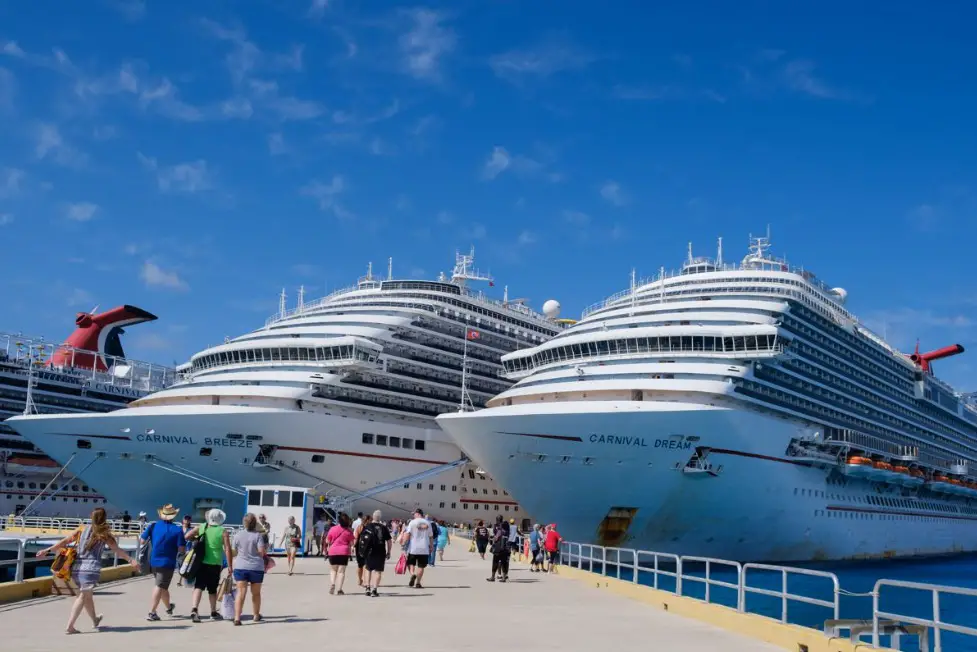 Cozumel's convenient location near the port, coupled with its diverse range of options, makes it an ideal destination for cruise ship passengers and shoppers alike.
Immerse yourself in the vibrant atmosphere of Cozumel and discover the treasures that await you in this tropical shopping paradise.
Would you like to read more information about shopping in Cozumel Mexico port? We've got another article for you. Just open the link and check it out.