Have you ever lived on the spur of the moment? Packed, jumped on the plane and landed in a warm and happy place… like Mexico. A weekend getaway. If you haven't, it could be worth trying. And we have the perfect destination for you: San Miguel de Allende. A charming Mexican town that prides itself on its illustrious hot springs. This is where we're taking you.
After we give you a virtual tour with everything you need to know about San Miguel de Allende and its famous springs, you can go on a real one and spend a couple of days, or maybe a whole week, in this happy and beautiful place.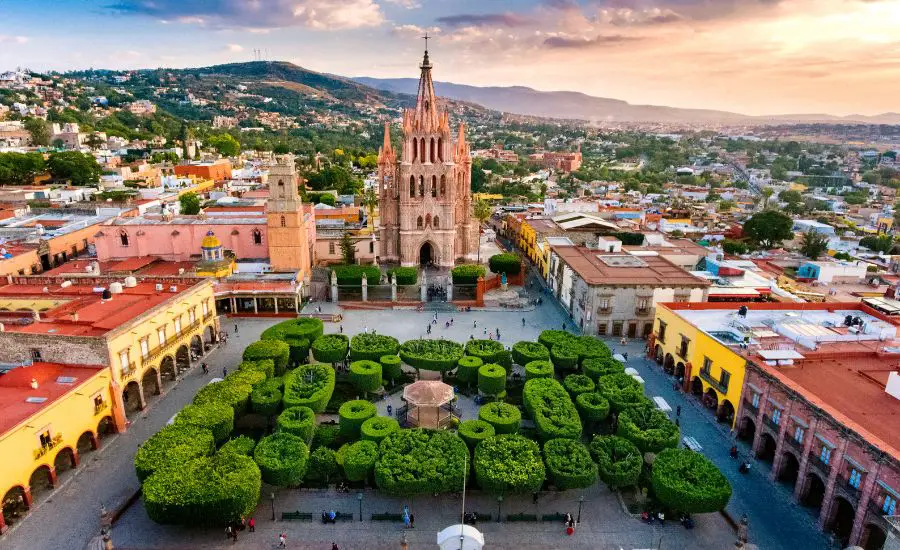 Natural hot springs in San Miguel de Allende
Let's begin with the hot springs. We'll tell you about the quirky and cute town later in the article, but first, let's talk about the springs. There are four resorts established around them, all not far from San Miguel de Allende. They don't exactly target any specific group of guests, but we still sorted them in a way.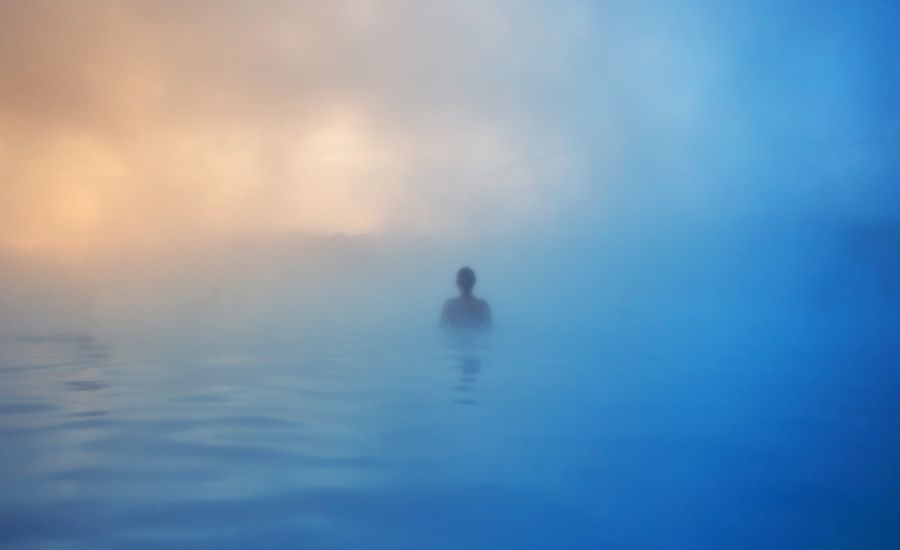 A luxury spot
Mayan Bath
The Mayan Baths are the most opulent from the hot springs in San Miguel de Allende. They are representing the concept adopted by ancient civilizations like Maya. Hot springs are sacred and possess healing powers. And we support this concept wholeheartedly because relaxation, meditation, and enjoyment of the surrounding beauty are healing and invigorating.
The Mayan Baths will give you all that. We were stunned by their subterranean pools winding like underground rivers and flowing from one picturesque cave to another. The pools are lit with an ethereal glow, and the candle lights are reflected on the ancient walls of the caves, calming your thoughts and clearing your mind.
There are also indoor and outdoor thermal pools where you can get the hot spring experience.
The Mayan Baths offer only packages which are quite pricey. They start from USD1,700.00 and go all the way up to USD4,000.00 for an individual package. It may include just access to the springs, a robe, and towels. The pricier ones will allow you not only to enjoy the hot spring but also to have drinks and eat at the restaurant. There are packages with a massage, too.
We loved it, and it can be a great option for a romantic weekend if you want to indulge yourself and your partner.
But the prices here are not average.
Also, keep in mind that these springs are open only during the weekends and require prior reservations.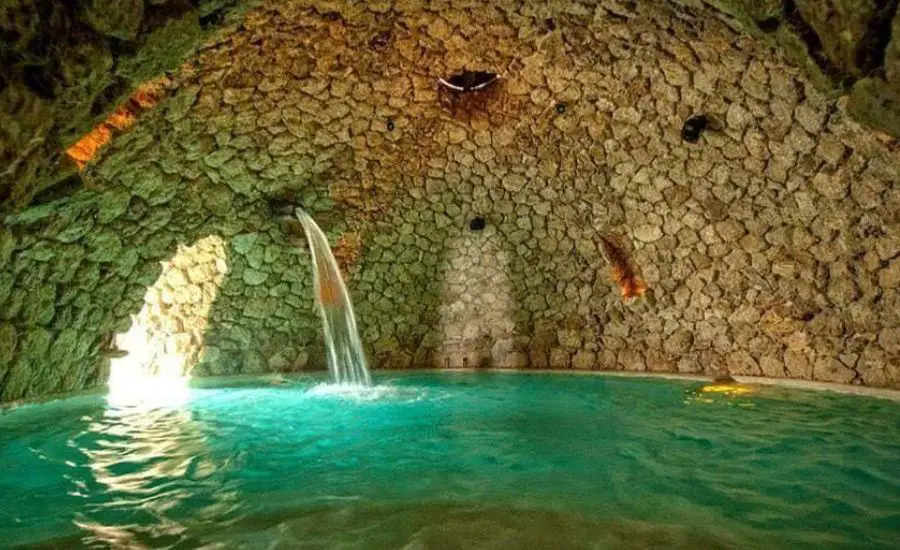 Family fun
La Gruta
La Gruta Spa is another place where you can enjoy the hot spring water, which will let you immerse in a unique experience of hot springs. While located outside of San Miguel de Allende, it's less than half an hour's drive away. A taxi or rental will solve a problem right away.
La Gruta Spa is not as luxurious as the Maya Baths, it's more laid-back and much less expensive. La Gruta Spa has four pools with hot spring water, including a pool for children, where the water isn't deep, and there are much fewer people. Water jets will give you some hydro massage.
There are other pools in La Gruta Spa, with different depths, so you may choose the most comfortable option.
La Gruta Spa also prides itself on a spectacular tunnel that leads to La Gruta ('grotto' in Spanish) proper. It's man-made and beautiful, with cerulean water and stone walls. It takes you to the room with the La Gruta hot springs. There, you can indulge in a whole-body hot spring experience when you stand under the water falling on you, like a waterfall, from above.
La Gruta Spa, of course, will offer you various spa treatments. You can relax, get rid of all the tension in the body, and feel light and fresh.
If you don't have any medical contraindications, we absolutely recommend trying temazcal at La Gruta Spa.
It'san ancient Mexican ritual going back hundreds of years.
You are sitting in a steamy sweat room inhaling essential oils and cleansing your body and soul (that's the concept). You won't have a real shaman to lead the ritual, but the experience is delightful.
We were very happy that La Gruta Spa gave us a chance to get acquainted with Mexican heritage in the form of ancient rituals.
We would actually suggest spending a whole day relaxing at La Gruta Spa. After enjoying the thermal pools, you can walk in a beautiful garden, have a couple of drinks, and then relocate to the excellent restaurant with a diverse menu to suit all tastes.
The La Gruta Spa restaurant serves traditional Mexican dishes like arrachera, enchiladas, and tostadas. The food is delicious, and serving sizes are large.
La Gruta, unlike Mayan Bath, offers a reasonable entrance fee of about USD 12.00.
For that money, you may use the thermal pools, changing rooms, and bathrooms. All the treatments at La Gruta come extra as well as the meals.
La Gruta opens its doors every day, just check the opening and closing hours because they may vary.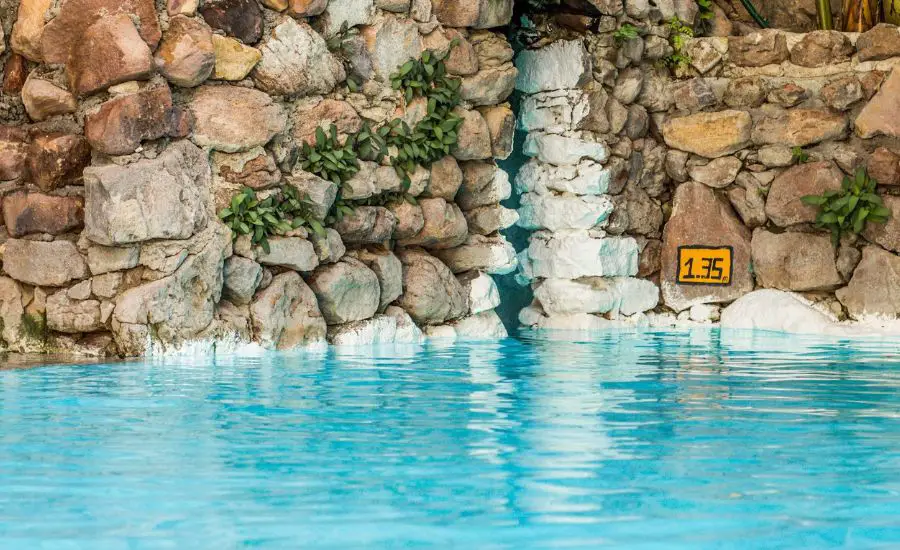 Xote Parque Acuatico
These hot springs pools in San Miguel de Allende are definitely for family fun. Children will appreciate all the water attractions and will be thrilled to try them all. It will be better if you are happy to join them because this place is all about playfulness and joy. So, don't forget your bathing suit and get ready for a day of fun.
Compared to La Gruta, Xote is more about the children, although it has thermal waters too.
It even has a camping site if you feel like spending a couple of days in a tent. There is also a decent restaurant serving Mexican cuisine.
As for the entrance fee, it's about USD 8.5 (in pesos, of course) for adults and 50% off for kids.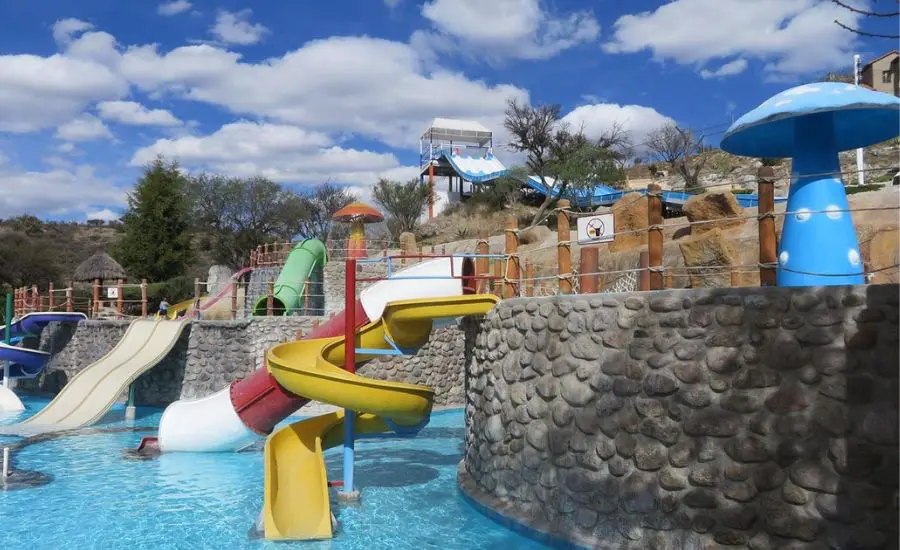 Middle ground
Escondido
All the hot springs in San Miguel de Allende are located on picturesque grounds. Escondido is among them too. It's not as expensive as Mayan Baths, but more upscale than La Gruta.
There are three pools with thermal water, and two of them are part of a nice boutique hotel located on the Escondido place territory.
The territory is covered with lush greenery and amazing gardens. All the necessary facilities are available for the guests.
If you decide to use indoor pools at the hotel, you may as well have lunch at their restaurant.
Staying a night or two at the hotel is also an option if you enjoy Escondido place. They provide spacious rooms and have a good spa center.
At Escondido place, they charge the equivalent of USD 8.00, which obviously doesn't include food or treatments.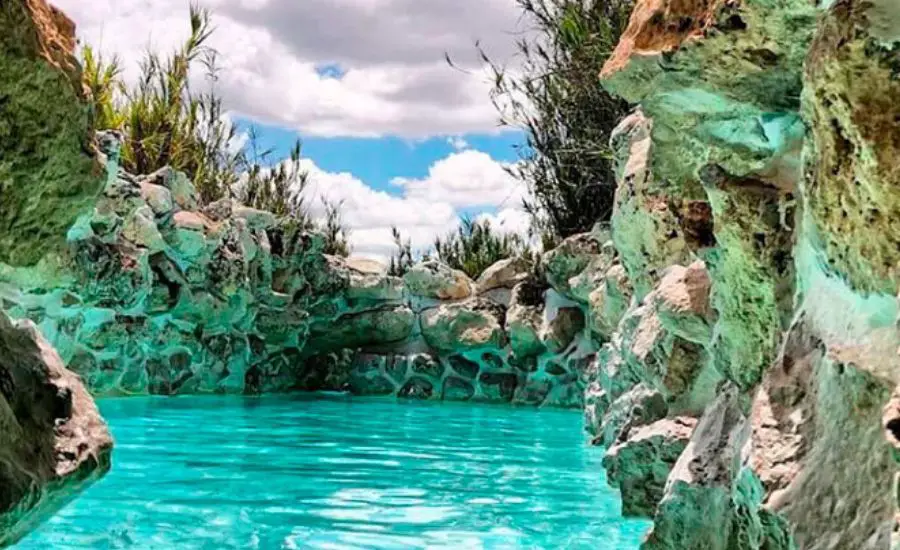 San Miguel de Allende. Charming and historic
After a day at the springs
If, after coming back from one of the springs in San Miguel de Allende, you feel fresh and ready to explore, let us give you a few tips.
Take a walk
Our first piece of advice: go for a walk. San Miguel de Allende is a historic city that has been given a status of a UNESCO World Heritage Site. It's a gorgeous memorial to Colonial and Spanish architecture. You will see classic Spanish baroque architecture here as well as purely Mexican accents and styles.
A historical center with cobblestone streets will remind you of good old Europe, but with a southern tropical charm fused with local and colonial style.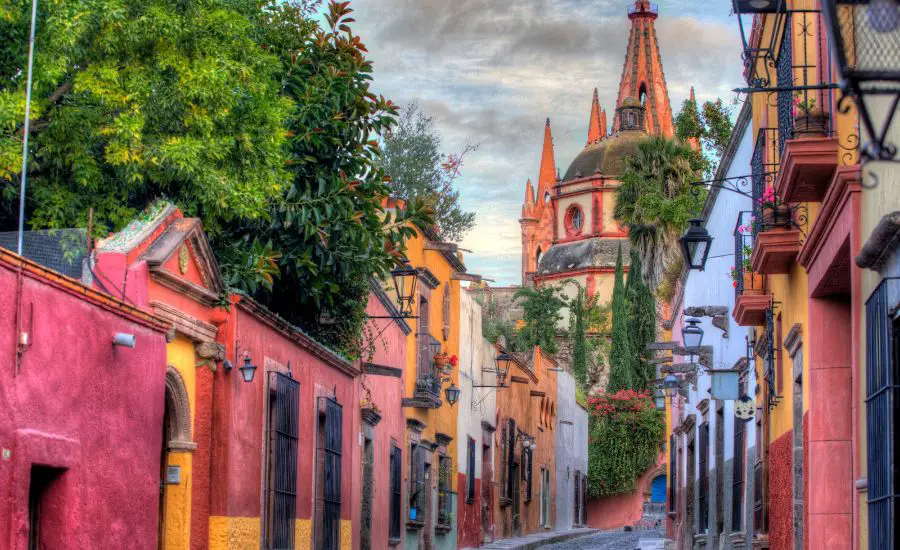 Art scene
The city is an important cultural center hosting several art galleries and regular cultural festivals. If you are into art, visit the art galleries. You may even want to buy a piece or two to bring home.
Historical scene
Even if you decide not to visit historic sights outside San Miguel de Allende, just walking in the city center will give you an amazing experience and spectacular views.
San Miguel de Allende can boast many catholic churches from the period of the Spanish invasion. The major one is called Parroquia de San Miguel Arcangel, and its neo-gothic towers create a natural ensemble with the surrounding landscape. It's been watching over San Miguel de Allende for the last 40o years.
The main square of San Miguel de Allende is almost 600 years old and has stood the test of time remaining the heart of city life. It's called Plaza Cívica.
We were fascinated by the fusion of different architectural styles. Casa del Mayorazgo is an old colonial mansion and an excellent landmark of the style. It's really impressive.
Of course, we couldn't miss Allende's House in San Miguel de Allende. It's the childhood home of Ignacio Allende, the famous organizer of the Mexican revolution. It's really lovely.
You can find a lot of things to see and do in San Miguel de Allende.
Tastes differ, so we are leaving you to decide on the best possible entertainment.
However, you'll need to eat in any case. So, let us end our guide with a few restaurant recommendations.
We know that many folks prefer to explore and discover the hidden gems themselves, but if you are not one of them and prefer to use some advice — we're here for you.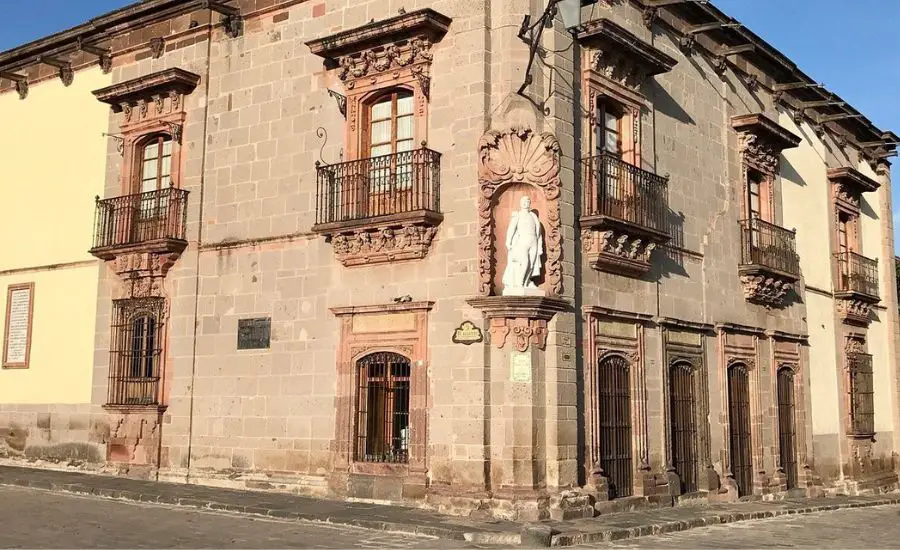 Restaurant tips
San Miguel de Allende offers a diverse restaurant scene, to say the least. Over 550 restaurants in total. Impressive, isn't it?
Now, just a couple of tips from us devoted foodies. You'll have your discoveries. No doubt about that.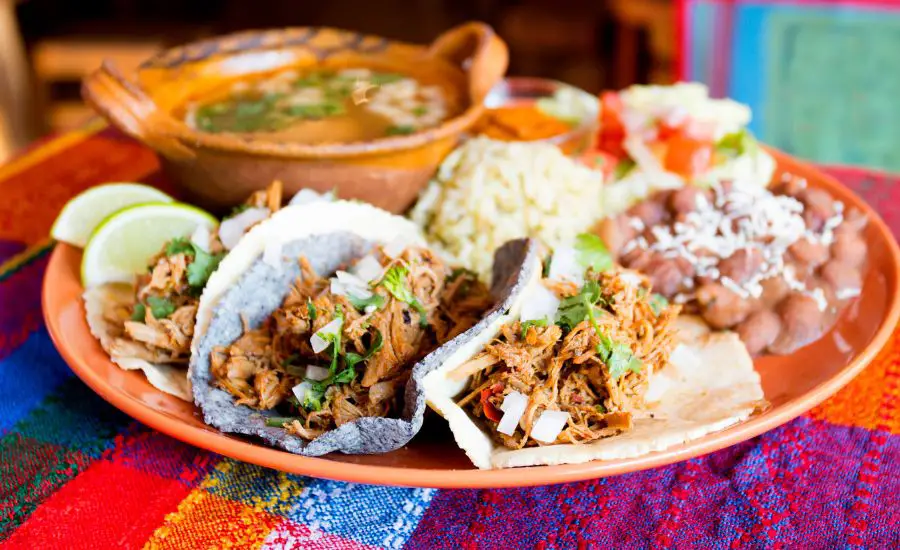 Mario's Mariscos Frescos, Miguel de Allende
We belong to the type of tourists who focus on local food while traveling. So, our first choice was always Mexican cuisine.
And when close to the sea, we opt for seafood more often than not. Hence, Mario's.
We loved the place. The atmosphere of a beach hut on the Pacific Coast was lovely and relaxed. The food — is absolutely delicious. We had a Tostado sampler with shrimp, octopus, marlin, and crab. It was divine. A very cozy and friendly place.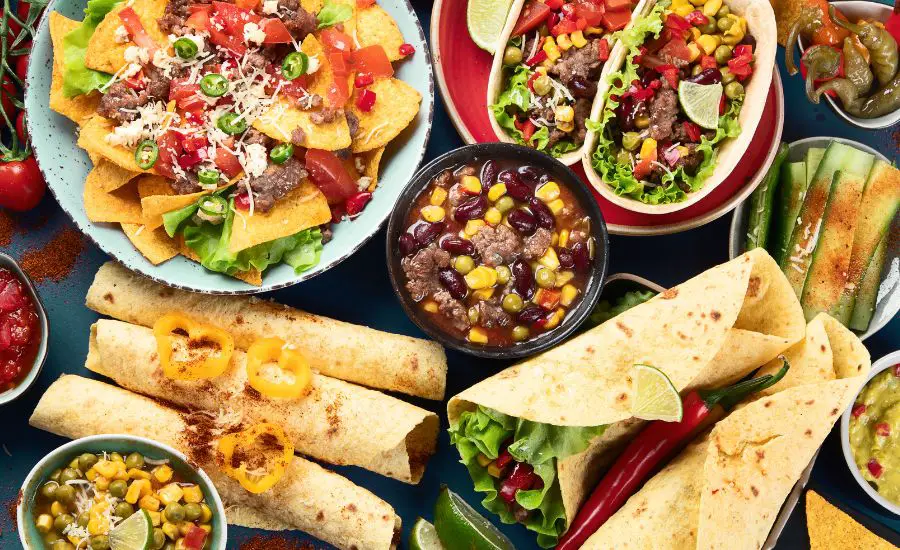 Don Taco Tequila, San Miguel de Allende
A lovely place with a laid-back and friendly atmosphere and incredible food. The Sopa Azteca was fantastic, and the tacos — were so yummy!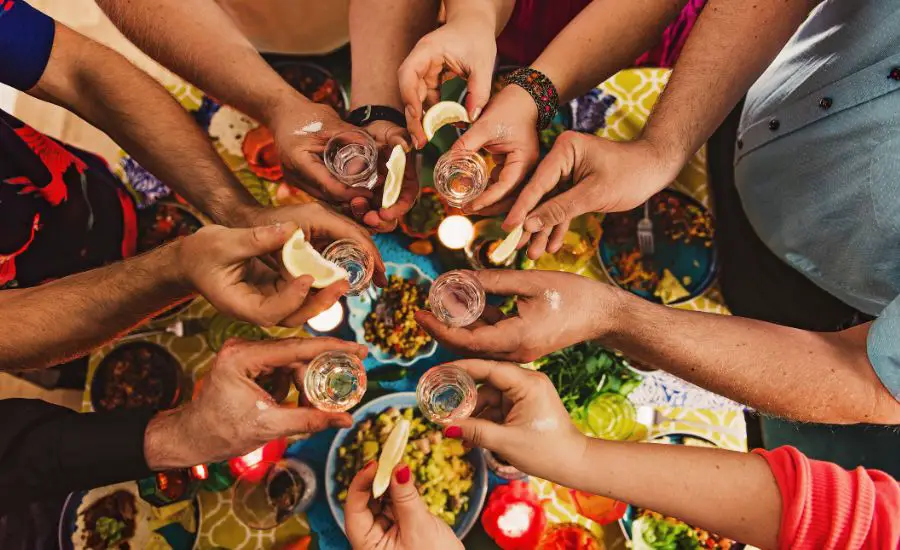 Frequently asked questions
What is so special about San Miguel de Allende?
What is so special about San Miguel de Allende?
How long should you stay in San Miguel de Allende?
You can come for a weekend or stay for a week. You'll find enough entertainment and won't get bored. Hot springs with thermal water, on the one hand, and art scene and historic landmarks, on the other.
Is San Miguel de Allende worth it?
It's worth visiting. The city itself is beautiful and a part of UNESCO World Heritage. You can find a representation of various architectural styles mixed uniquely, creating an amazing ensemble. There are also several hot springs there which will provide a great experience.
Final thoughts
San Miguel de Allende and its wonderful springs are a paradise for relaxation. For a couple of days or a week, you won't get bored.
A small historic town in Central Highlands of Mexico with a comfortable climate and average high temperatures throughout the year — what else to wish for when you need a break in your tight schedule, to take a breather and relax?
Try it once, and maybe it will become your personal little paradise.
Read More: Experience The Magic Of San Miguel's Hidden Hot Springs