You have decided to visit Mérida Mexico beaches… But you are still thinking about whether it is worth spending your vacation on such a trip to Merida Mexico… In any case, let's get to know this city of exceptional beauty, its places, and all the Merida beaches in a little more detail.
Mérida is the most populous city on the Yucatan Peninsula and the capital of the Yucatan state. Mérida is called the White City because of the limestone mining, the white-painted walls of the houses, and the white sand on Merida beaches, of course.
15 best Merida Mexico beaches on the Yucatan Peninsula
Celestun Merida beaches
Celestun beach is a wonderful place for you if you want to combine beach time rest with wildlife watching. You'll be able to join a day trip boat tour to see the large flock of gracious pink flamingos and the other birds. Celestun beach is located not far from Merida. You can drive there by rental car or by bus which is a bit longer.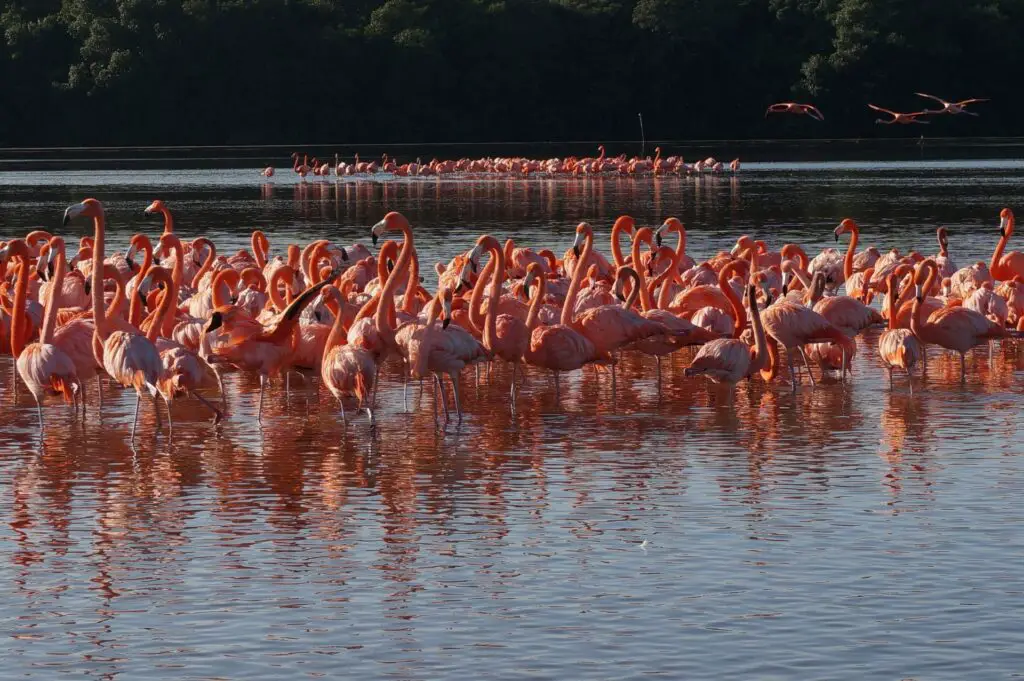 It has beautiful, quiet beaches with seafood restaurants right on the sand. Though it's better known for the Ria Celestun Biosphere Reserve, a UNESCO World Heritage Site. If you want to experience both the best Merida Mexico beaches and Celestun flamingos not for one hour, you can rent one of the Celestun hotels.
North Beach (Playa Norte) and South Beach (Playa Sur) are among the best Celestun beaches that are situated on both sides of the world's longest pier for fishing and walking in Celestun.
Things to do in Celestun Merida Mexico Beaches
You can soak up the sun near the beach and swim in the Gulf of Mexico. Besides, there's the Ria Celestun Biosphere Reserve where you can see how large a flock of flamingos travels throughout the peninsula all year round. Many people take the mangrove tours via kayak or paddleboards to see the other birds in their natural habitat loss.
Best Celestun hotels and home rentals

One of the best hotels in Celestun is Hotel Casa BreMar. It has comfortable and stylish rooms, a swimming pool, a garden, AC, an outdoor patio, and free WiFi.

Mid-Budget Celestun Hotel Villas del Mar proposes a whole house located on the beach.
Then the most budget Celestun Hotel San Julio is a great hotel for you. It suggests just basic accommodation. Among the pros is its location right on the beach which takes only a couple of minutes from Celestun town.
Sisal beach
Sisal is an amazing small town on the northern Yucatan coast with its unique noteworthy qualities and a welcoming atmosphere for visitors. Sisal's best beaches are only 1-hour drive from Merida, with spectacular white sand beaches and wetlands where to enjoy some boat tours through the mangroves.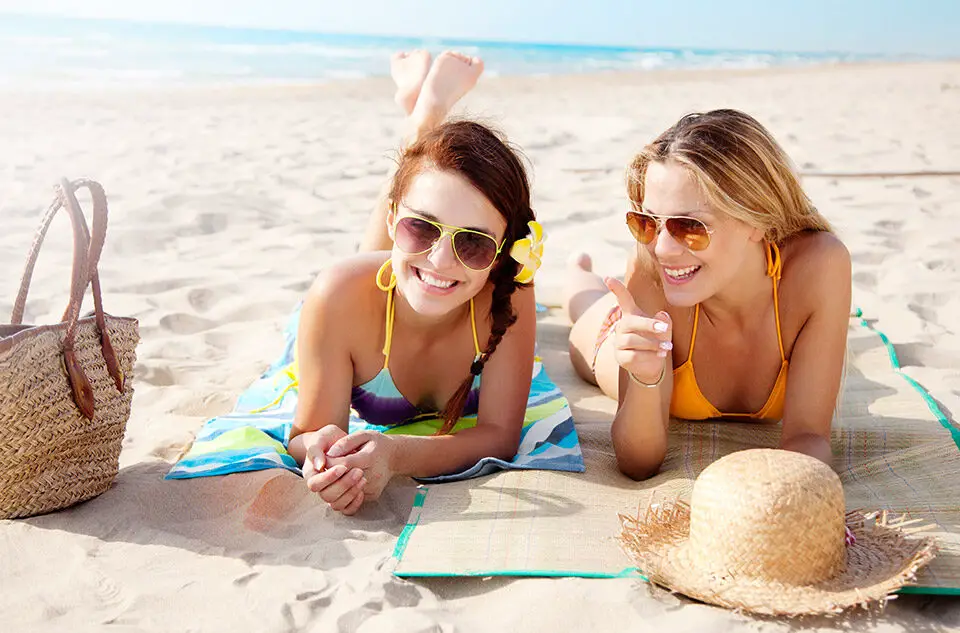 In 2020 it was proclaimed Pueblo Magico (magic town), but Merida locals disagree with this. You can rent a beach chair under one of the shaded palapas outside the restaurant. Rentals are about 100 pesos ($5) for the day. If you order something to eat from the restaurant, they let you use their bathroom all day.
Things to do in Sisal beach
Sisal beach is one of the most beautiful and if it's not too windy you may even enjoy the colors of the Caribbean sea. In Sisal you can walk along the beach or just bask in the sun using all available beach facilities that are allowed with one condition – you have to buy something to eat in the restaurants.
You can rent kayaks and paddleboards for exploring the nearby beaches.
Local travel agencies also offer guided tours in the wetland areas and mangrove areas around Sisal, where you can enjoy an amazing wildlife walk and swim in the crystal clear water of the "Ojos de agua".
Best Sisal hotels and home rentals

Casona de Sisal is a new up-to-date hotel with comfortable spacious rooms and modern decor. The rooftop terrace offers great views of the sunset. You could enjoy a great breakfast or lunch in the hotel restaurant.
Casa Kinch Sisal is not a hotel but a nice property for renting, located in a peaceful area away from the center and the beach. Four-bedroom units equipped with a kitchenette, WIFI, and a shared pool.
Casa de Pato is an exclusive luxury hotel with a restaurant that you must reserve in advance to get in as they don't accept external guests and don't offer day passes.
Chuburna beach Merida Mexico
Chuburna Puerto Yucatan beach is the westernmost beach you can access along the Emerald Coast beach road on the west. It's about 20-30 minutes by rental car from Progreso beach near Merida.
It is a tranquil beach town with U.S. and Canadian expatriates and retirees. Chuburna is a pretty sleepy town. But it is a perfect place to spend the whole day on relatively empty and quiet Merida Mexico beaches. This huge piece of white sand beaches where sea turtles lay their eggs at night is spectacular and popular among tourists.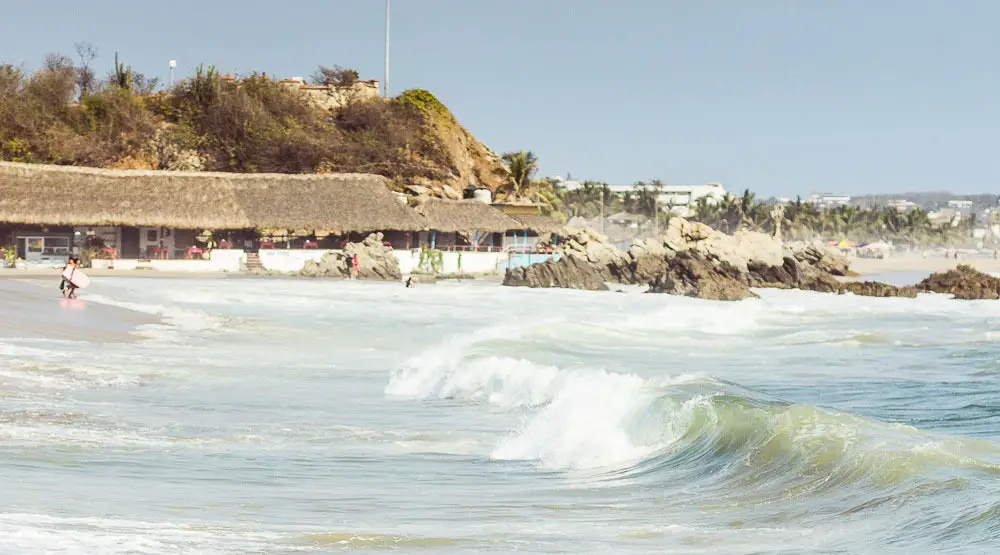 Thus, it is prohibited to drive close to the shore not to harm these turtles and their eggs. The best time to visit Chuburna beach is in the summer when it is not very windy and the ocean is supposedly calmer.
The last part of the beach in Chuburna is called Playon Las Dunas as you can walk on the beach dune like in a desert.
There is also the world's longest pier from where you can take great photos. It's a great place to be at sunset. But you should know that there are no facilities or restaurants. Bring some snacks and most of all water if you plan to stay long on this closest beach.
Chelem beach Merida Mexico and Pig beach (Playa Cochino) Merida Mexico
Chelem beach town is one of the neighboring beach towns of Chuburna Puerto. In other words, Chelem is just a continuation of Chuburnà. You can't see when one ends and the other begins. In Chelem town, you can find more restaurants, bars, and a couple of coffee shops.
There are no clubs and mostly you will find only beach houses. From Chelem you can enjoy some excellent tours on the lagoon to spot gorgeous pink flamingos and other bird species in the area. If you continue moving from Chelem beach, you'll get to Playa Cochino beach town, a Yucalpeten cruise port. Cochino means small pigs.
This Merida Mexico beach has been named after a group of Vietnamese pigs.
Once they've been rescued and are now living on the white sand beach enclosed in a small fenced area. Local authorities are taking care of them and feeding them. If you come here while an attendant is around, they will usually let you hold and pet these piglets.
How are the beaches in Progreso Mexico?
Puerto Progreso is Merida's small cruise port city but with thousands more people than usual when there's a ship docked in this tranquil beach town. It is one of the most popular and the best Merida beaches destination for locals, as it's the closest and also the nicest place of all the best Merida Mexico beaches.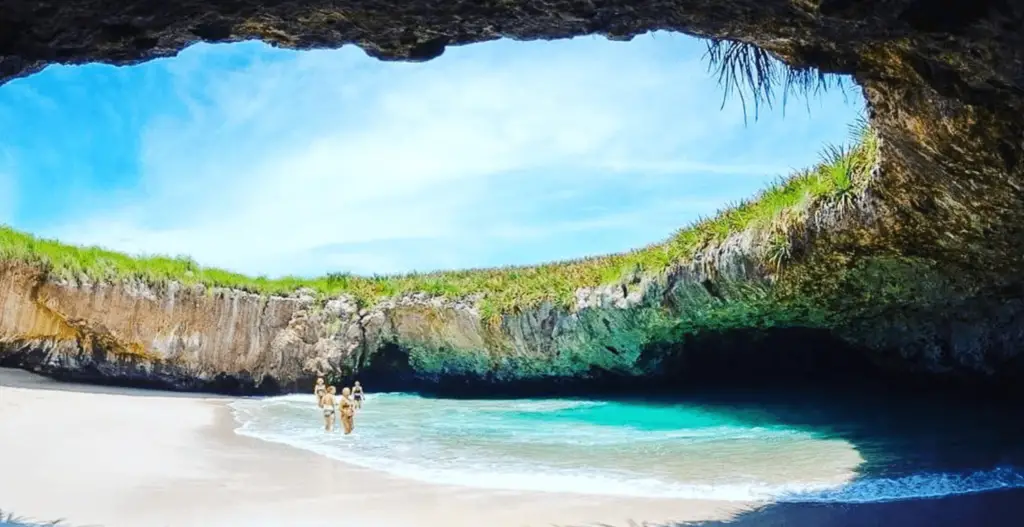 It is an amazing place to walk, especially at sunset. Locals also go to exercise and take a walk along the gulf coast beach, especially on Sundays. The Puerto Progreso beach is very broad and long. That's why you have a choice whether to stay close to the center in the local Progreso beach clubs or further away. It is incredible from all points of view.
A variety of beach clubs offer sunbeds and sun umbrellas. Some of them are also restaurants where you can have breakfast or lunch.
Progreso beach is the most developed of all the most beautiful Yucatan beaches, and it has a large population of expatriates from Mexico, the U.S., and Canada. Progreso beach is also popular with windsurfers, kitesurfers, and kiteboarders, as it can be quite windy. If you love kitesurfing you should join one of the Kitesurfing Clubs in Progreso.
Where to stay in Progreso beach
Playa Linda Hotel offers the best value for money with simple rooms but clean and modern which are located right on the beach.
Capital O José y Lety is not a hotel but a mid-range property on Progreso beach with spacious rooms and a shared pool.
Hotel Amor Progreso is a little more upscale place for you. Cozy and romantic, it's a great place to relax.
You can walk down the Malecon (walkway), have a bite, and get a better effect on the town. Or you can rent a shaded palapa with beach chairs or sunbeds at any place you like on the sandy beach. The western side of Progreso beach has three well-reputed kiteboarding schools that offer both lessons and equipment rentals.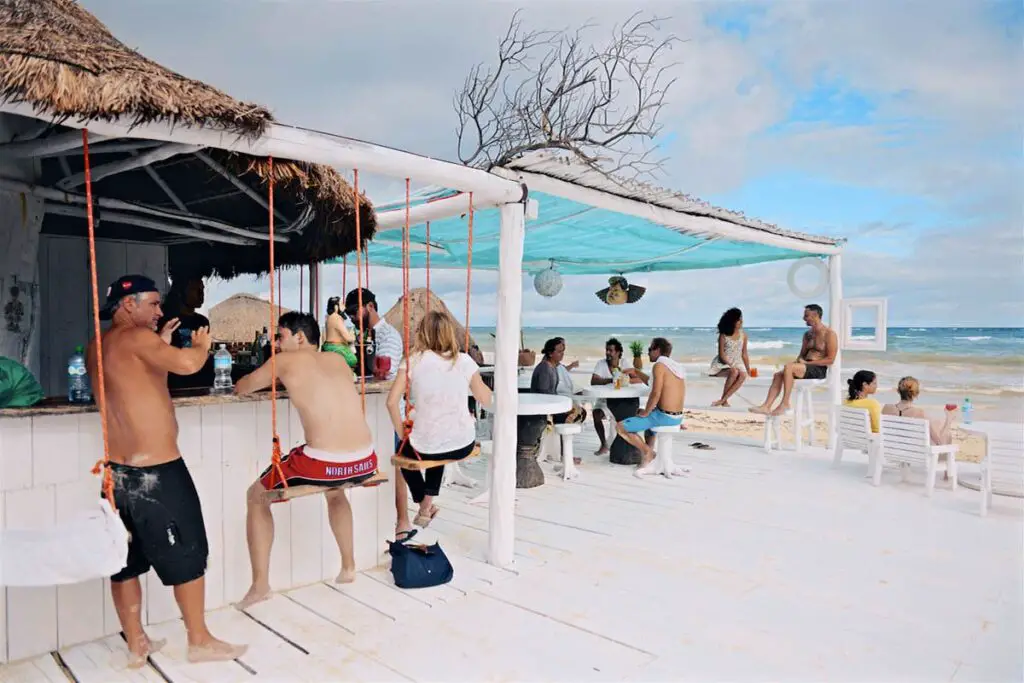 In the evening you can visit the two most famous beach clubs in Progreso which are quite different from each other: El HaGuay and Silver Beach Club. El HaGuay is the more relaxed and quiet of the two, but if you're looking for a lively and cheerful atmosphere, Silver Progreso is a better choice.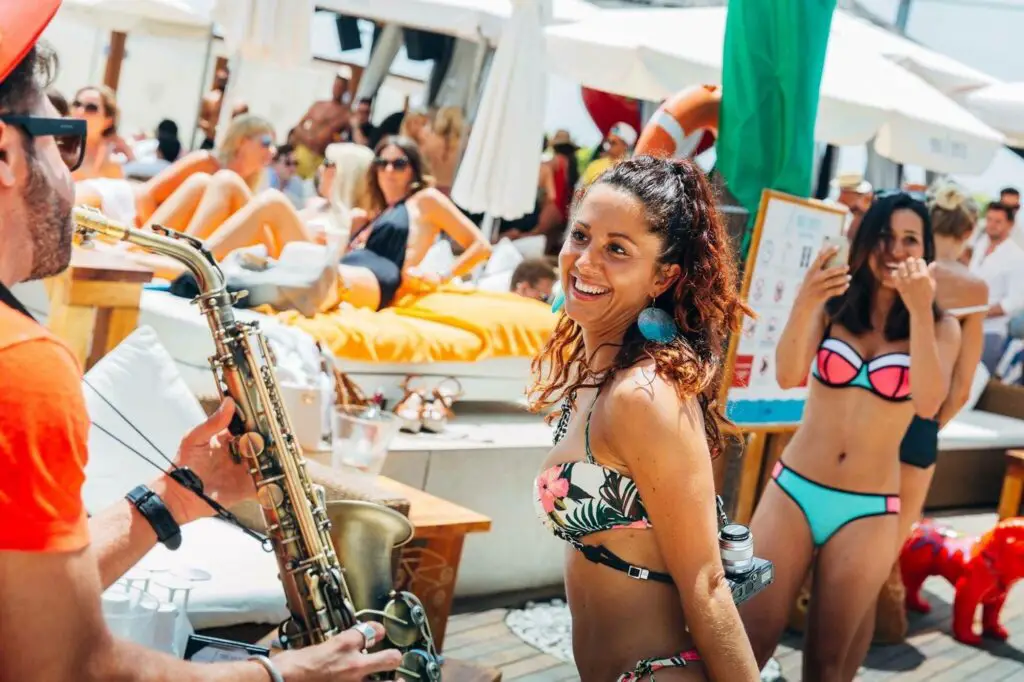 El HaGuay club is a relatively quiet place. You will find it right next to the giant, colorful Progreso letters sign that is on the eastern side of the beach. You can have a beach chair for the whole day for free if you order food or at least drinks.
It has become a quite popular spot in the last few years.
Do not deny yourself the pleasure of visiting El Corchito Ecological Reserve which is located about 10 minutes by car off the beach. You can take a short boat ride over the little Raccoon Island located just outside Progreso town. Here, you can swim in the Yucatan cenotes as the raccoons run by.
Best restaurants in Puerto ProgresoThe famous and best-visited Crabster Seafood & Grill restaurant is great for breakfast in Progreso Merida Mexico. You can eat local Yucatan cuisine and fresh seafood there.For a more upscale romantic dinner atmosphere, check out Almadia. If you are a fan of live music, check out the schedule at Crocodiles Bar & Grill Progreso, which has a lot of great nighttime events.
Best Progreso hotels and apartment rentals

Penthouse de Lujo is a chic beachfront house for a group of six. It is a perfect place for walkings as it is located in a safe area.
Progreso Tecnohotel Casa Villamar is a hotel in a converted up-to-date mansion. It is located right on the beach but despite this, it has a pool. Room service and free breakfast each morning are available.
Punta Progreso Hotel is a great budget variant. It is situated almost on the beach in a new building. It has a pool, 24-hour security, WiFi, and AC.
Chicxulub Puerto and Playa Uaymitun Merida Mexico beaches
Chicxulub is a small tranquil town at only 8 km from Progreso with beautiful beaches near Merida. Chicxulub is becoming a more and more popular town in Merida because wealthy families from Merida and expatriates from the US and Canada retire and decide to have their second home there.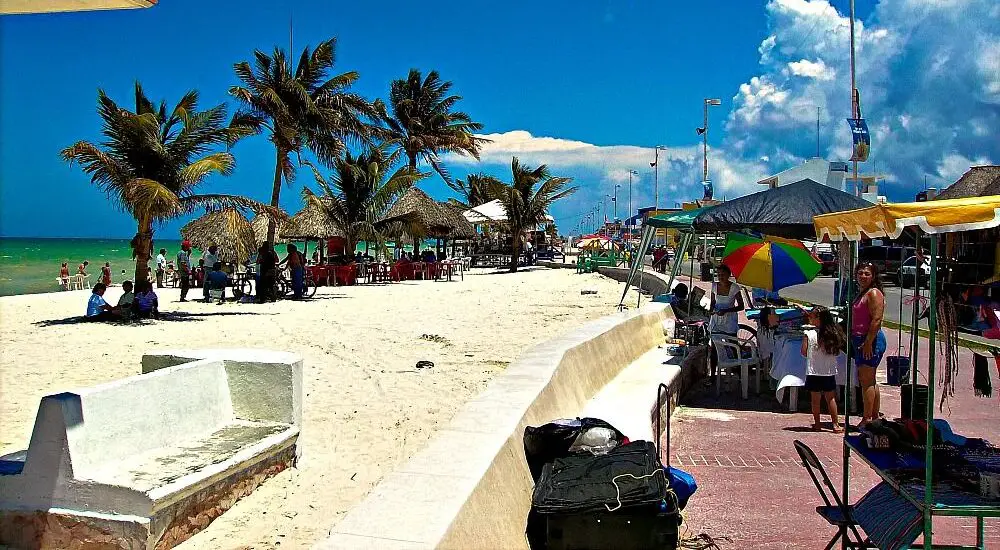 Chicxulub Merida Mexico beach is the closest beach to Merida as well. It has got its unusual name because ages ago a crater fell on earth at this place provoking the creation of thousands of cenotes around the peninsula which eventually became some of the most popular tourist attractions in the area.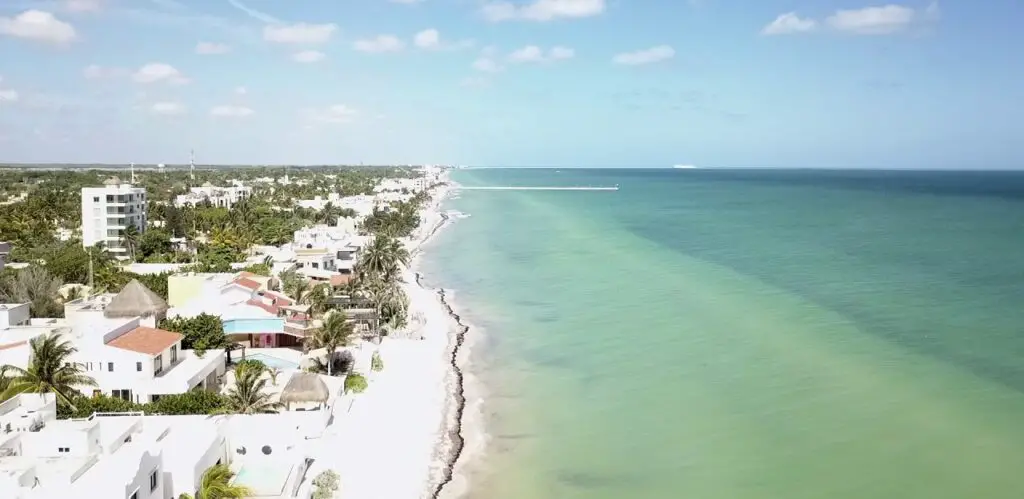 From Chicxulub to Dzilam de Bravo, you will only find deserted Merida Mexico beaches, where the best way to have access is to rent a beach house. There are only a couple of beach clubs.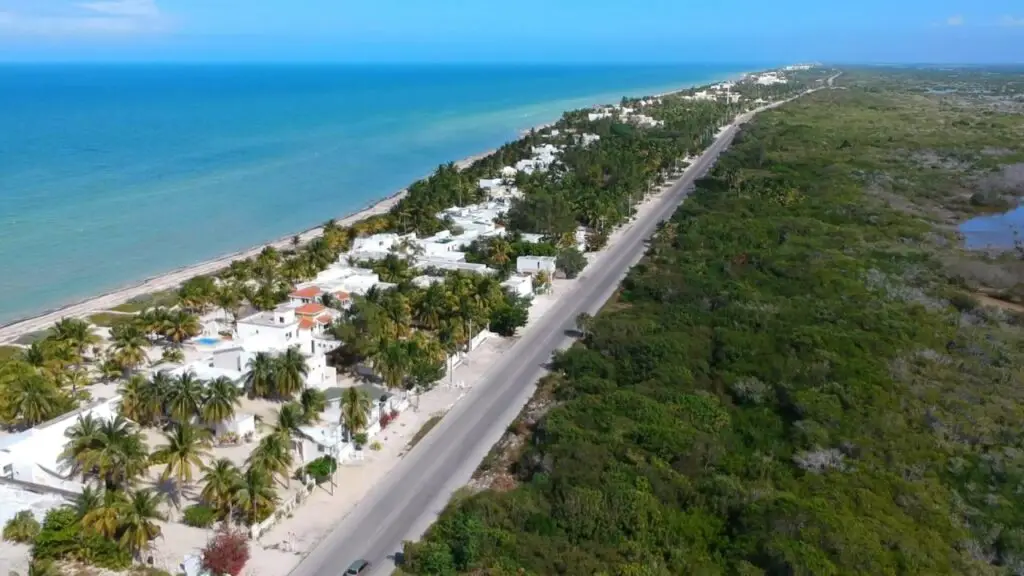 Chicxulub is located just one town east of Progreso. It has larger homes and apartments right on the white sand beach. You're basically on a private beach, and only 15 minutes from Progreso's closest beach by rental car. It combines both worlds — quiet on the beach during the day and easy proximity to restaurants for dinner.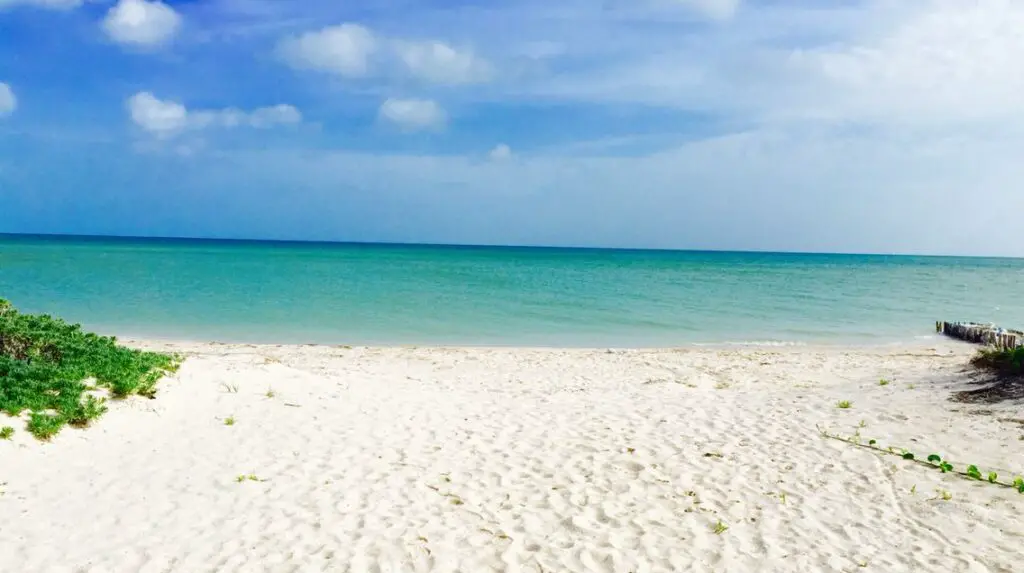 If you move further past Chicxulub town in the direction of Dzilam de Bravo, you will find the deserted beach of Uaymitun. This area is mainly occupied by private homes. Thus, it is a bit difficult to find beach access. You can rent a beach house for your family or friends for a weekend or even more by looking through these great choices.
Villas Las Tunas – Yucatan Home Rentals
Beduinos beachfront relaxation and luxury house with the best price
On the way to Uaymitun look out for the convenience store "Tienda San Roman" on the lagoon side. Park the car and walk towards the lagoon you have pretty good chances to spot flamingos at a very close distance.
Playa San Benito and Playa San Bruno beach towns Merida Mexico
San Benito Merida Mexico itself is a tranquil beach area of the Yucatan Peninsula, with little more than the beaches and a few restaurants. San Benito near Merida is pretty far away from Progreso, thus you'll escape the crowds, noise, and development. Although, you're close enough to drive into town each night for a nice dinner and a bit of nightlife.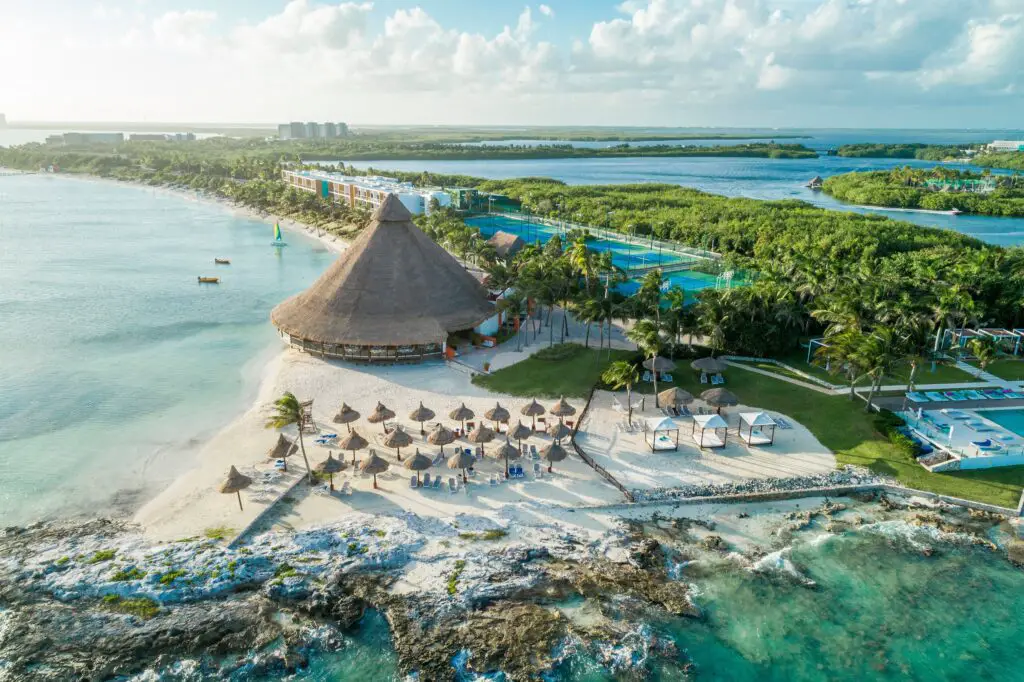 Yucatan beach in San Bruno is right after Playa San Benito. It is one of the best places to get away from it all and to be alone for some time. There are a lot of houses right on the beach which you can rent in this area. But if you prefer a resort, the Technotel Beach Resort is the perfect luxurious retreat on a beautiful beach.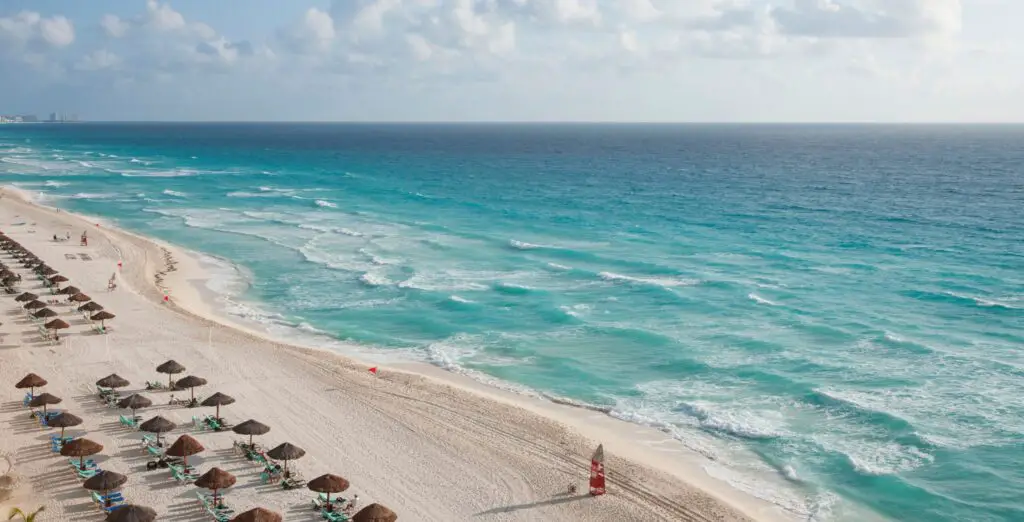 The stretch of San Bruno beach is beautiful and spacious. The problem is that it's difficult to find access because of the many private beachfront houses and hotels that are there. If you get off the main road and drive along the beach dirt road you'll find a couple of beach entrances without beach facilities, just sand and emerald water.
Telchac Puerto beach Merida Mexico
Telchac is a quiet small fishing village with not expensive seafood restaurants in the small downtown area. The beaches are nice, especially in the area around the Telchac Pier. The Reef Yucatan All-Inclusive Resort has large rooms with balconies and amazing views of the Gulf of Mexico. AC, a pool, a gym, a restaurant, a beach club, and more are available.
Things to do in Telchac Puerto Yucatan beach
Not only beaches but some fun places you can visit and many things to see in Telchac Puerto Mexico. These include visiting the Xcambo Mayan Ruins and the Xtampu pink lakes. You will see the Reserva Ecologica Sayachaltun on the lagoon side, right after the turn to the well-known Riviera Maya Ruins.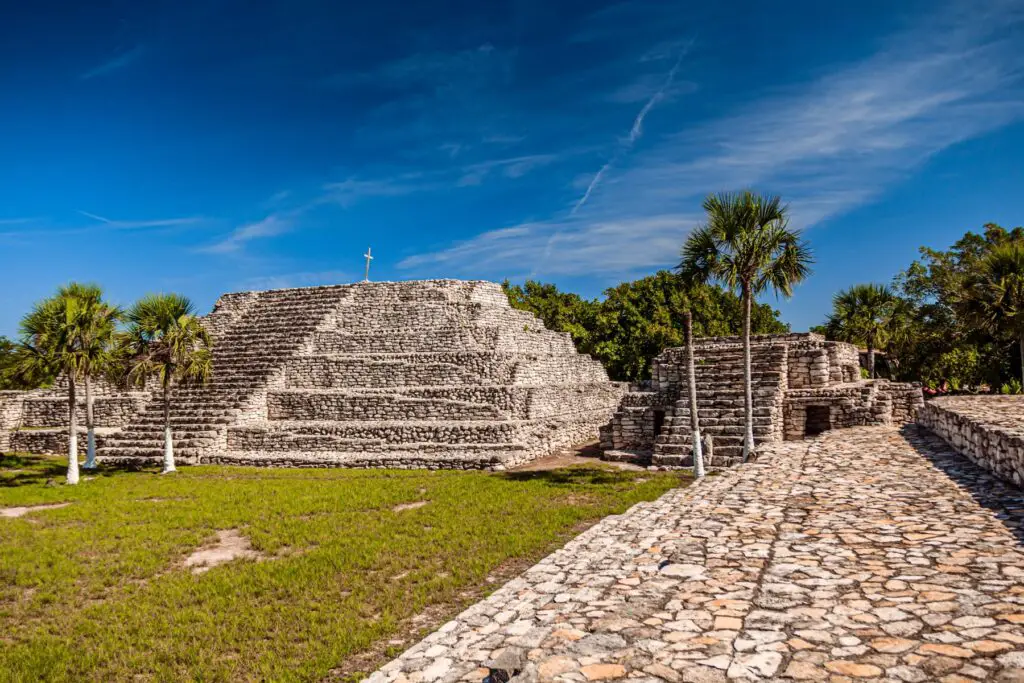 You can appreciate sitting on the pier on the lagoon enjoying the absolute silence. There are pink lakes in Mexico.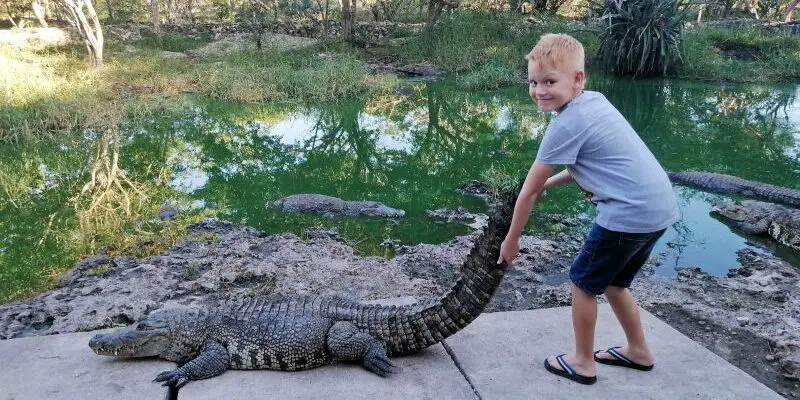 Xtampu is less-visited than Las Coloradas but it is the closest pink lake near Merida. The color of pink lakes is real! Locals use the lakes to collect salt. It is free to visit, so go there and see the lakes for yourself.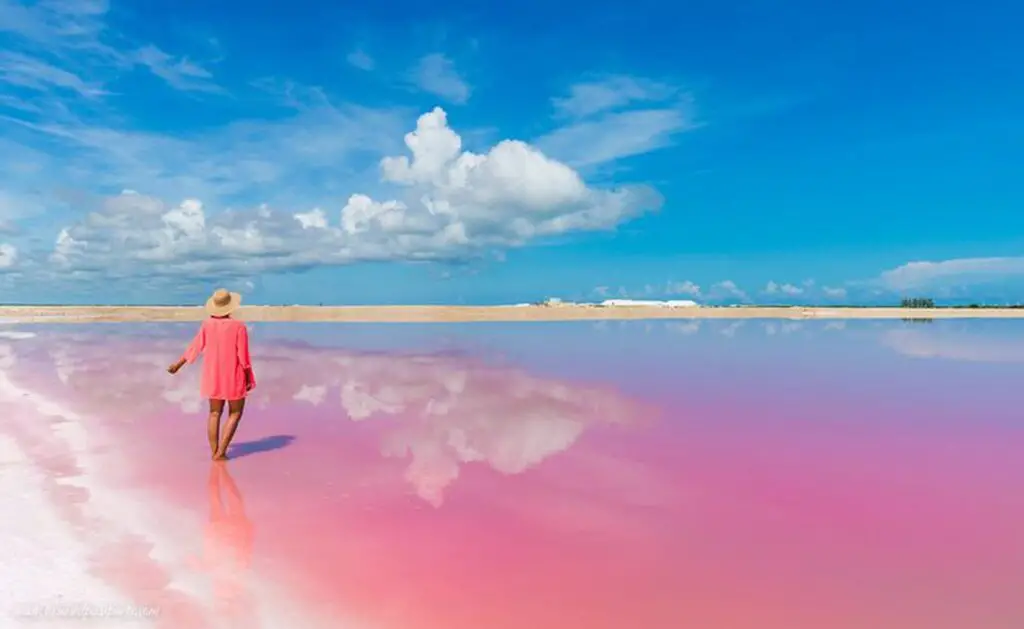 If you want to spot the local fauna including crocodiles, you can take a perfect tour around the lagoon in small boats. The Telchac restaurants are also great. You can enjoy a good meal from breakfast to lunch and dinner there.
Where to stay in the Telchac area

Casa Kay Poloc Ha / Bwellcome Colección Playa
House Beach Front Superb Ocean View Hi-Speed Wi-Fi
Stylish beach apartment
Playa San Crisanto Merida Mexico
The next beach town after Telchac is San Crisanto. It is a small town on the beach where you will see the colorful homes around the main square and the interesting boat tours on the lagoon organized by a local community.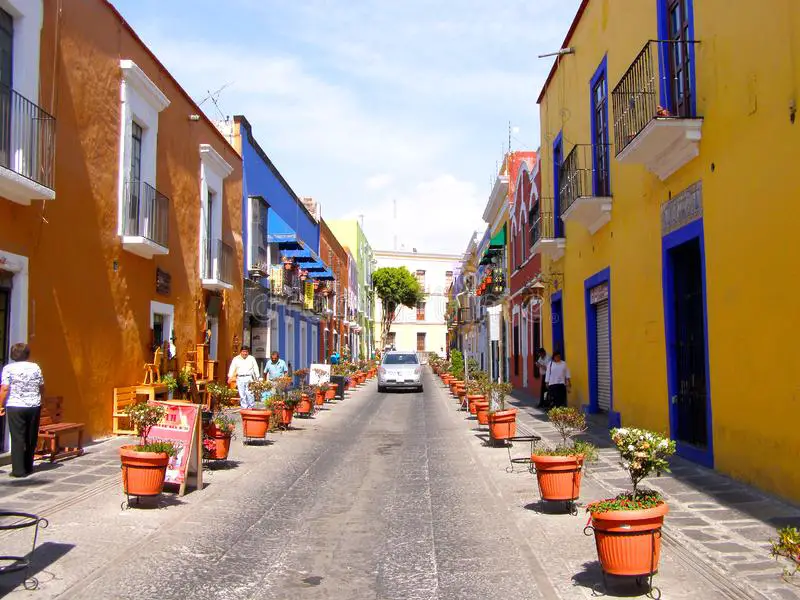 The beach line in San Crisanto is very narrow. You must pay for the entrance to the beach but there are no facilities, except for toilets. The entrance fee is only 90 MXN.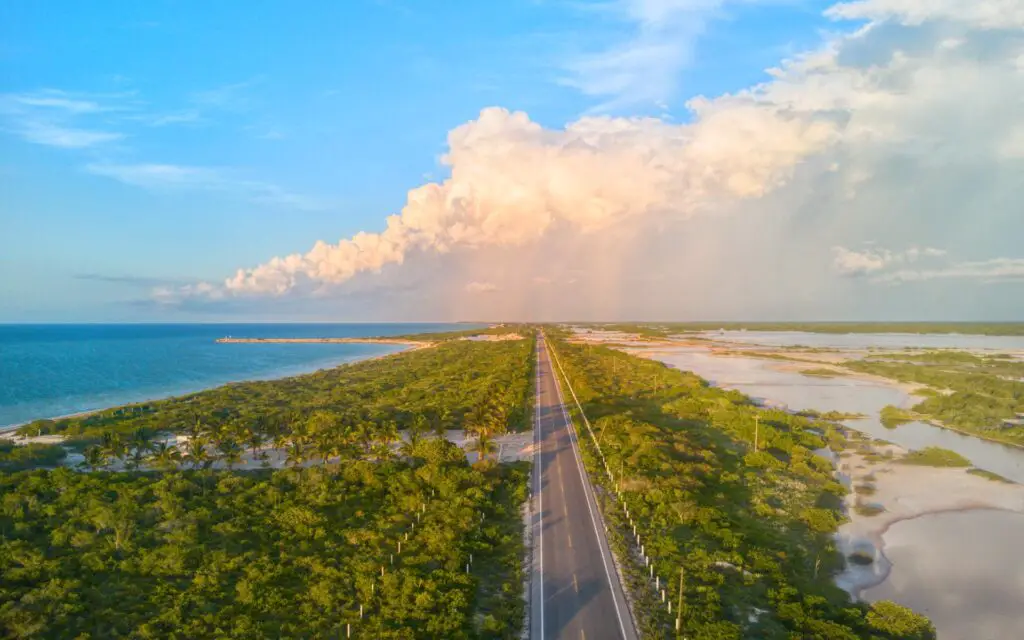 San Crisanto is one hour from Merida, and that's why it is one of the nearby beaches as well. Drive there in your rental car, as it costs about $50 each way for an Uber or taxi. Remember to take a cooler and some snacks because there are not many restaurants or local markets near San Crisanto Beach.
Santa Clara and Dzilam de Bravo Merida Mexico
These two small fishing village beach towns are almost entirely off the beaten path for tourists. T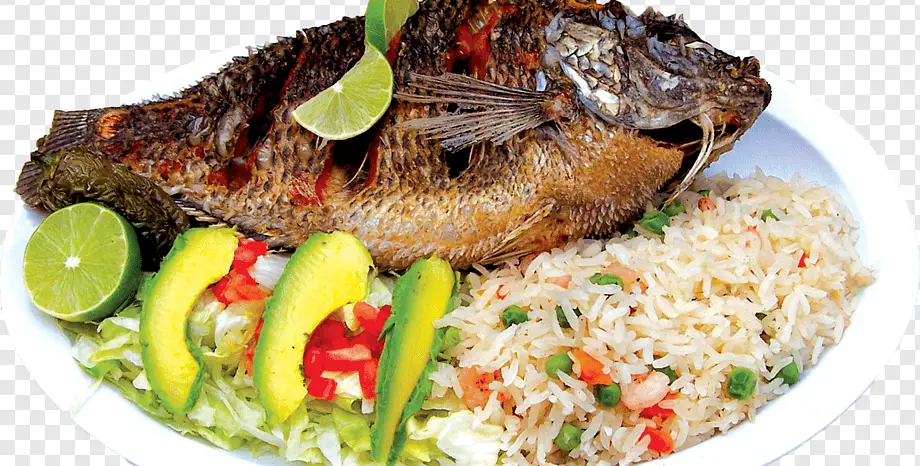 hey are also on the list of best Merida Mexico beaches but nothing is interesting there except the best beaches themselves and good seafood restaurants with fresh catch.
El Cuyo beach
3.5 hours by a rental car, and about 4.5 hours on public transportation and you will be in El Cuyo. It is quite a faraway beach town from most of Merida's beautiful beaches. When visiting El Cuyo, there are some great hotels in El Cuyo Merida Mexico to choose from.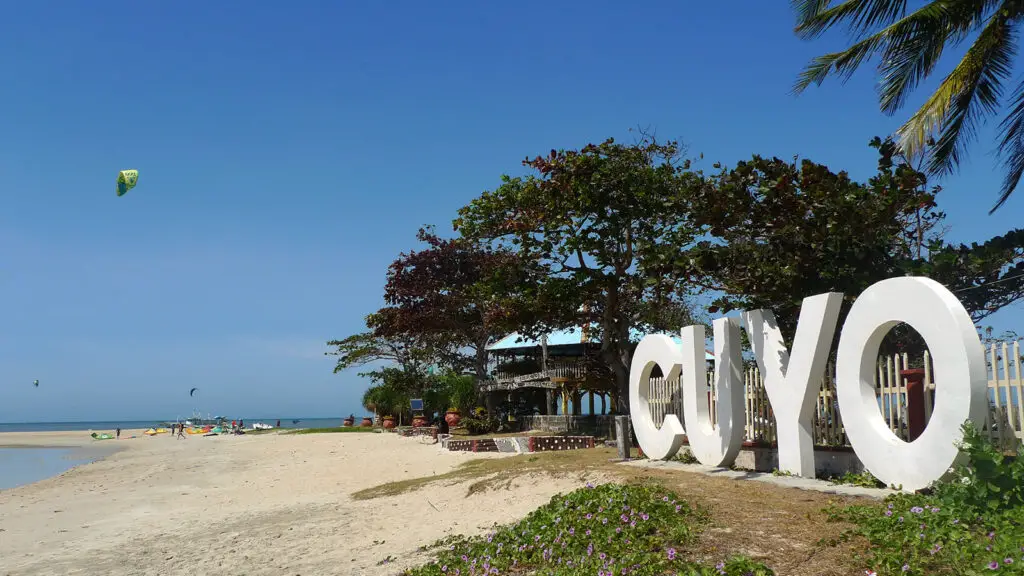 This disconnected beach town of unbelievable beauty is located on the eastern side of the Yucatán Peninsula. The Gulf of Mexico meets the Caribbean Sea at this place. The intersection of two bodies of water, the gulf, and the sea, resembles the color of the waters of the Riviera Maya.
Best things to do in El Cuyo beautiful Yucatan beaches
It's an up-and-coming beach town, popular for kiteboarding, and with beautiful beaches and activities. In El Cuyo beaches near Merida, you can take an ATV tour to Las Coloradas pink lakes. Also, you can experience paddle boarding, kayaking, and birdwatching. For dinner, you can go to Naia Cafe and El Chile Gordo restaurants.
La Casa Cielo Hotel is quite comfortable. Stylish rooms, a swimming pool and a hot tub, a garden, a terrace, a lounge area, and WiFi are available for you.
LunArena Boutique Beach Hotel is a mid-budget variant. You can use a kitchenette inside and lay in a hammock on the terrace. There's a pool, a restaurant, and free bikes for use.
Casa Cuyo Hotel & Restaurant is a great budget variant that is located just 1,000 feet from the beach. All rooms have a terrace, and some have AC.
FAQ
Are there nice beaches near Merida Mexico? How far is Merida from the Gulf?
To be honest, there are no beaches in Merida. Merida is one of the three Yucatan states which are located in southeast Mexico and makes up the Yucatan Peninsula. So, Merida is not a beachfront city! It's about 30 miles (48 km) inland from the closest Merida beach in Progreso, Mexico. Only 1 hour, or a little more from Merida to nearby beaches.
What is better: a day trip to one of the beaches or a full week's rest? For a better idea of ​​the location of these most beautiful Merida Mexico beaches and better planning of your trip, use the map.
The map will also help you to plan your trip along the best Merida Mexico beaches in the most optimal way: maybe you want to visit all Mexico beaches one by one, or maybe only some Merida Mexico beaches will appeal to you when you read more detailed information about them from this article.
All the best Merida Mexico beaches are along the Gulf of Mexico which washes the Yucatan Peninsula! It has got 200 miles of coastline which is known as the Costa Esmeralda (Emerald Coast), for its emerald-colored water.
Mexican white sandy beaches of the Caribbeans in Cancun city which belongs to Quintana Roo state which is next to Yucatan state, are considered the best Merida Mexico beaches. They are Playa del Carmen, Tulum, and others. But Yucatan beaches, without a doubt, have a charm all their own.
You can visit all of the best Merida Mexico beaches, starting from the westernmost beach of Celestun, and ending with the extreme beach of the northern coast called El Cuyo. Would you like to take a virtual trip from the far west beach to the far northern beaches? Let's start!
Is Merida Mexico worth visiting?
Merida is the cultural capital of Latin America with its history, architecture, and culture. People come here to watch the cenotes and Mayan ruins, or to taste delicious Yucatecan food. There are many places to visit in Merida, like Casa del Montejo Municipal Palace, the Cathedral of San Ildefonso, churches, museums, and the Great Museum of the Maya World.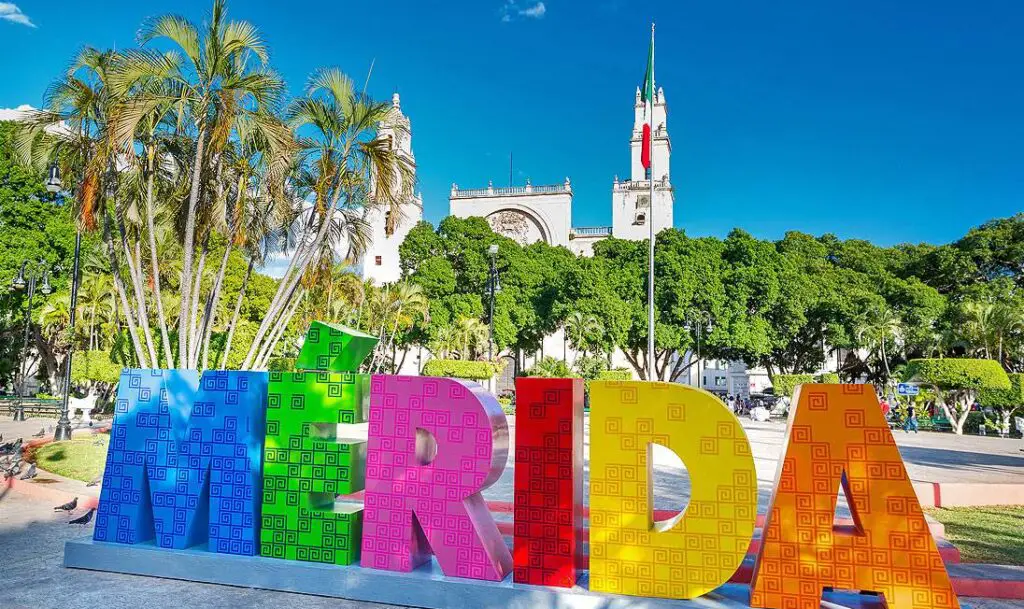 If you want to explore even the most hidden world's corners, then you cannot leave Mérida with its best beaches behind. It is worth visiting because of the best Merida Mexico Beaches! But the point you should start with to know Merida better is the Plaza Mayor.
For more than three hundred years, the Plaza Grande, as it is called by the locals, is the heart of the political, ecclesiastical, and civil life of the city where all the major events were carried in the past.
Today, the Independence Plaza is a spacious garden with two rows of stout and old laurels, to provide pedestrians with a nice shade during the day, and an atmosphere of freshness and delight in the evenings for visitors and tourists.
Brief conclusion
All Mexican Caribbean beaches are similar but different at the same time. You can choose a cruise port city with crowded beaches, like Puerto Progreso, Sisal, or Celestun, visit a beach club, take a chair and just relax on white sand beaches doing nothing but having a rest.
But also you can visit a quiet fishing village, any one of a great amount on the Yucatan coast, and spend your time on the best beaches like San Crisanto, San Bruno, San Benito, or Santa Clara.
If you prefer active rest you can visit other nearby beaches to investigate the life of raccoons on Raccoon island, see Mayan ruins or walk at El Corchito Ecological Reserve and Coconut Grove. It can be a day trip to one of the best Mexican beaches or you can rent a нroom in one of the Mexico hotels and feel all the beauty of this place.