You're planning to visit Cancun in January. Excellent choice! This vibrant and beautiful city has a great deal to offer tourists any time of the year, but January is a particularly good month to visit. Let's take a look at some of the things you need to consider before making your travel plans.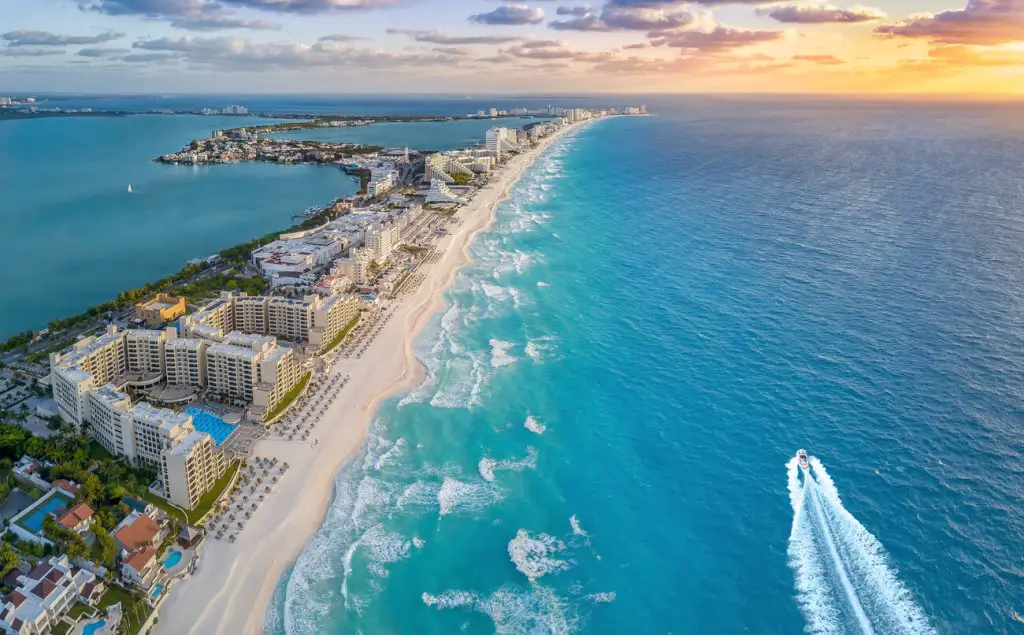 For example, Cancun weather, average rainfall in Cancun in January, Cancun travel tips, and much more. Is Cancun cold in January? What is the best time to visit Cancun, Mexico? When does the hurricane season start? When does the rainy season start? So, keep reading!
Overview of Cancun, Mexico
Cancun is a coastal city in the Mexican state of Quintana Roo. It has become an international tourist hotspot and visitors can visit Cancun anytime. Since Cancun and Maya's beaches are semitropical, the climate is ideal to visit almost every day. 
Pleasant weather always awaits you, so you can visit Cancun during spring break, summer months, or whenever you get a chance. You can visit Cancun for the holidays during February and May, but you should take some precautions. 
You're going to need to understand the Cancun weather, flights, hotels, and crowds to decide what Cancun will do for you in January. In addition, Tulum, Playa del Carmen, Akumal, and other popular destinations are easily accessible from Cancun.
Cancun weather
January weather: Visiting Cancun in January is a great idea if you want to enjoy the warm weather. The average high temperature is about 82 degrees Fahrenheit (28 degrees Celsius) and the average low is about 72 degrees Fahrenheit (22 degrees Celsius). The average wind speed in Cancun equals 10.9 mph.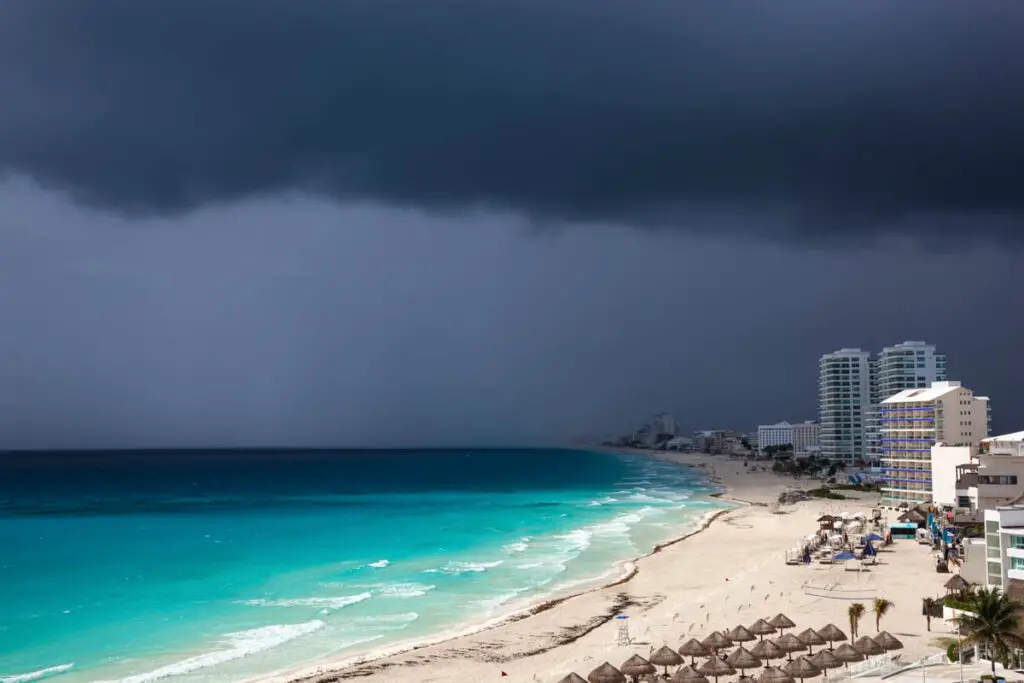 It is one of the best winter months with great weather to visit Cancun because there are fewer crowds (if you avoid the first week of January) and the risk of tropical storms is low. Cancun is best visited between December and April when the tropical weather is a perfect mix of sun and rain. 
The best months to visit are January through April, while May is ideal for wildlife (whale sharks have arrived and sea turtles are nesting), and November is the least crowded and most affordable (though can be rainy some years). The busiest times for Mexican family vacations are Thanksgiving, Christmas, and Holy Week. 
Cancun's travel seasons
Dry season
The January Cancun weather is also one of the driest in Cancun with an average rainfall of 46 mm, so you don't have to worry about rain interfering with your vacation. The hurricane season and wet season had already passed in previous months.
Even if it's a dry season, keep in mind that there is a chance of rain, so it's important to come prepared. And since January is sometimes like a rainy season with showers, you might also want to pack some insect repellent, just in case.
Cancun Hurricane Season
Just because it's the offseason for hurricanes doesn't mean that the weather in Cancun is ideal – just the opposite. The Atlantic hurricane season runs from June to November, and while it's less likely to see a hurricane in January, it's still not impossible.
Rainy season
January is the rainiest month in Cancun, Mexico. This isn't to say that you shouldn't visit – just be prepared for a higher chance of bad weather, and have a backup plan ready in case things go south. During this month, rain often falls in short spurts, followed by sunny skies.
Shoulder season
If you are seeking the finest time to visit Cancun, shoulder season is your best chance! Cancun has few visitors, nice weather, and moderate rates during April, May, November, and early December.
Cancun low season
The low season in Cancun lasts from June to October, as this is Mexico's main rainy season. Days are extremely hot, humid, and sticky, with frequent downpours and unpredictable weather.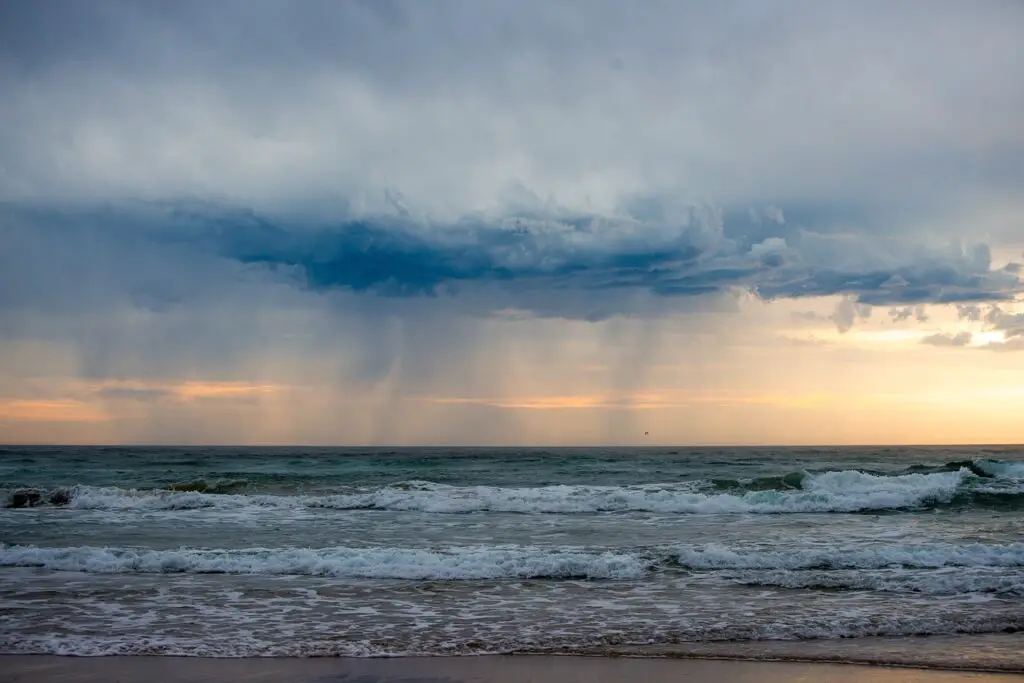 Even though it is Cancun's wet season, it does not always pour. Rain usually falls in short bursts during these months, followed by a sunny sky. Most people avoid Cancun during this time, so you will find empty beaches and hotels if you go.
Hotels and flight recommendations
When you're planning a trip to Cancun in January, it's important to understand when the best time is to visit the region. For instance, if you're looking for a luxurious stay, then you may want to consider a high-end all-inclusive resort. 
However, if you're looking for more adventure, then there are plenty of boutique hotels and smaller vacation rentals that offer competitive prices and unique experiences. High season: Because of the high demand during this time of year, hotels are typically not as willing to offer discounts.
Along with this, it's important to do your research when it comes to flights. Due to the popularity of Cancun as a tourist destination, there are plenty of flights that arrive in January; however, some airlines may offer cheaper rates than others, so it pays off to compare prices. 
It's also helpful to plan and look at the flight schedules of airline carriers so that you get a better idea of where the best place is for you to arrive. Finally, taxis in Cancun have set rates (for example, $45 from Playa del Carmen to Cancun's Hotel Zone; $26 from Cancun International Airport to the Hotel Zone).
What to do while visiting Cancun? 
When you're visiting Cancun in January, there are plenty of activities to keep you busy. Many travelers come to Cancun for its lovely beaches and breathtaking landscapes. You can also enjoy the nightlife or visit nearby ruins of the ancient Mayan civilization.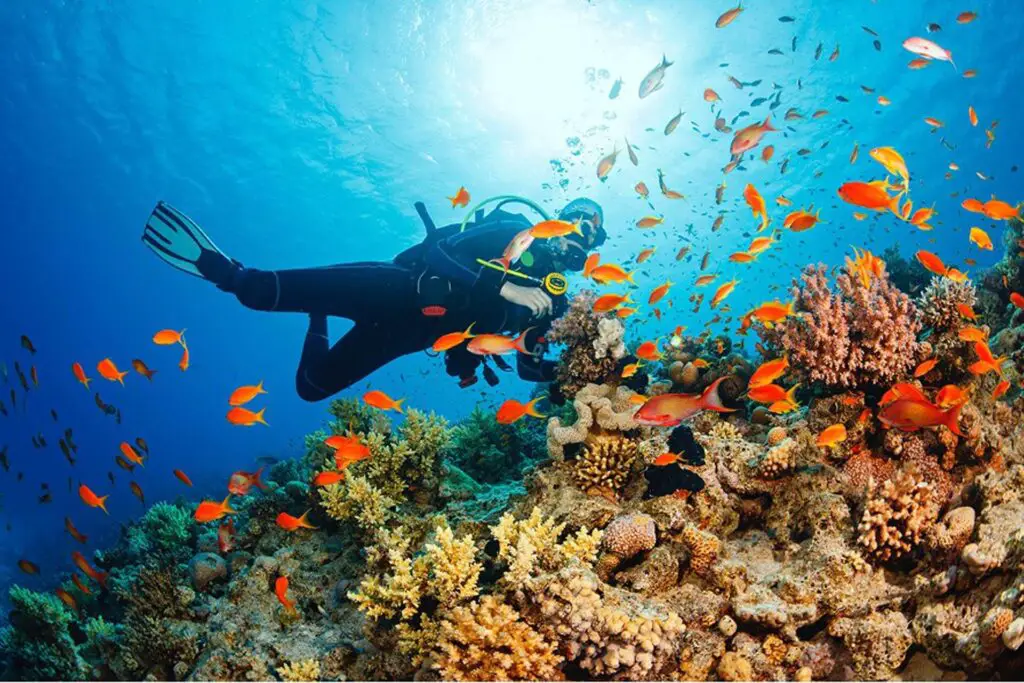 Snorkeling, scuba diving, and fishing are some of the activities that will make your stay even more memorable. If you're looking for something a bit different, you may want to take a boat tour of the Yucatan Peninsula or explore the area on foot with a hike or jungle safari. 
For those looking for something a bit more luxurious, some spas and resorts offer spa treatments, yoga classes, and much more. Whether you're looking for adventure or relaxation, there's plenty to do in Cancun in January!
Finally, El Día de Los Reyes (Kings' Day) – January 6 is a holiday in Mexico. Rosca de Reyes, a round-shaped bread, is served on Kings' Day. A baby Jesus figure is baked into the bread, and whoever finds it must promise to make tamales for everyone on El Dia de Candelaria (February 2)! 
Tips for a safe and memorable visit
When preparing for your visit, there are a few tips that can help make sure that you have a safe and memorable experience in Cancun. First, it is important to understand the time of year and the climate, as January can be quite hot. Always bring sunscreen and a hat to protect yourself from the sun's rays.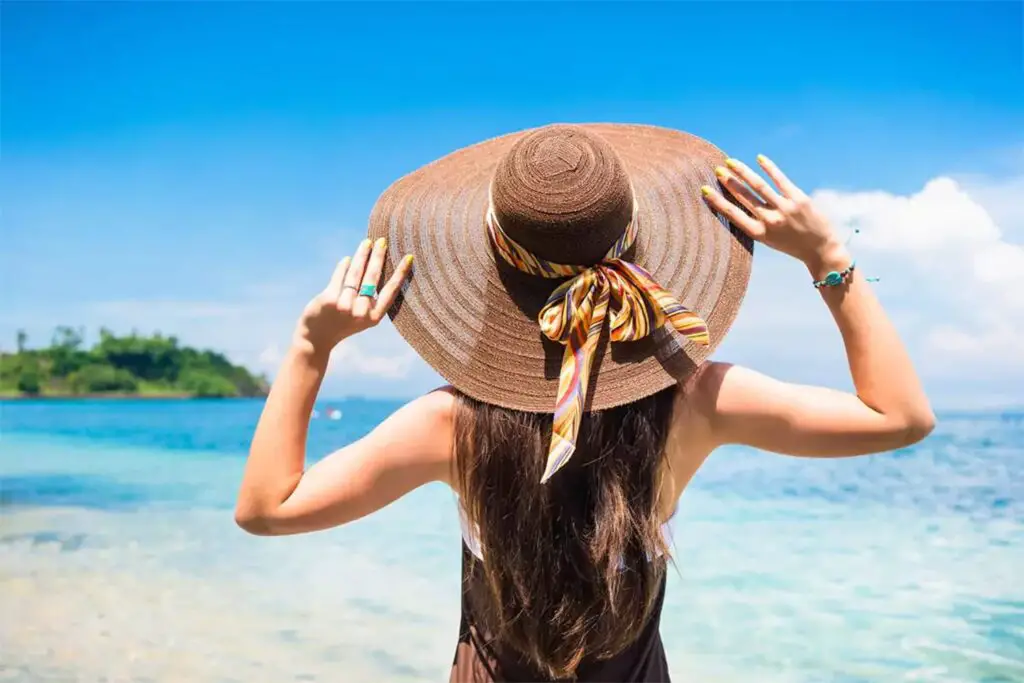 Second, dress appropriately when going out in public – shorts and a light shirt are recommended. Keep in mind that Cancun is a fairly conservative city, so avoid wearing anything overly provocative or revealing.
Third, always carry an updated passport and visa with you when you travel; it is also beneficial to keep your wallet close to you at all times. Lastly, if you are looking for something to do during the day, try taking advantage of some of Cancun's beaches or cultural attractions like Mayan ruins or jungles!
Airfare, hotels, and other lodging options
When you're looking to plan your trip, there are a couple of things you'll want to consider. First up is flights: January is one of the off-peak months for Cancun, so you may be able to score some pretty good deals on both international and domestic flights.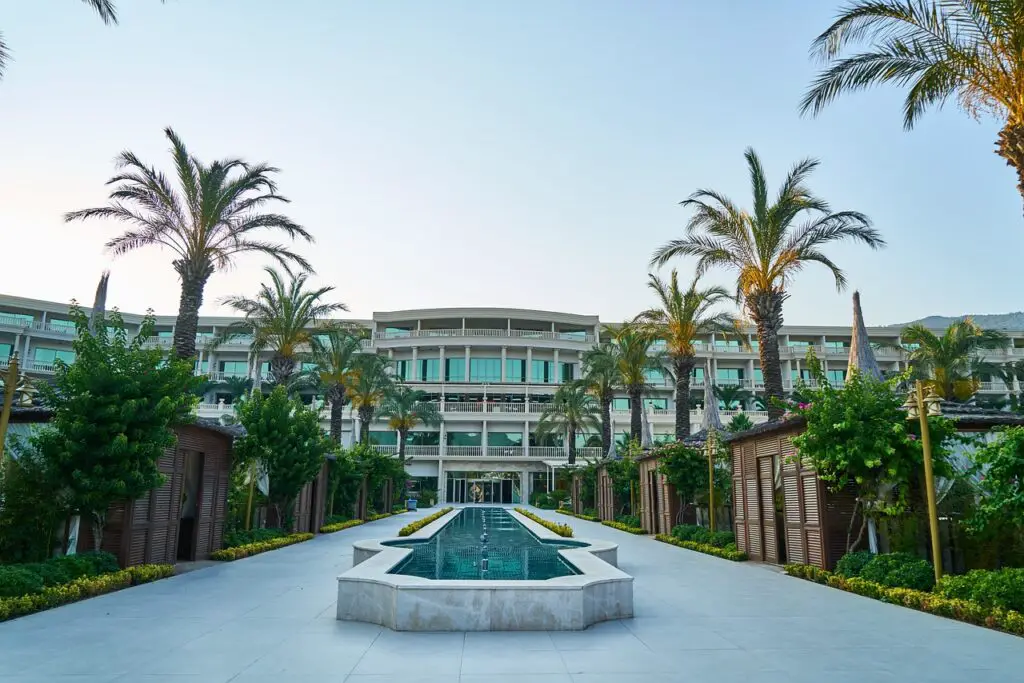 Once you know when you want to go and where from, be sure to shop around for the best fare and timing. Next up is hotels. There's no shortage of lodging options in Cancun, from boutique resorts to all-inclusive resorts. You can also find smaller hostels or even Airbnb properties if that's more your speed. 
The majority of budget hotels and hostels are in downtown Cancun, while luxury and resort options are concentrated in the Hotel Zone or more remote areas nearby, such as Playa Mujeres or Puerto Morelos. No matter what type of hotel you choose, make sure it fits your budget and offers amenities suited to your style of vacationing.
And don't forget about other types of lodging options like ecotourism or camping if you're feeling especially adventurous! Whatever type of accommodation appeals most to you, Cancun has something for everyone!
Popular activities in Cancun
If you're wondering about the types of activities you can enjoy during your visit to Cancun in January, there are plenty of options! From thalassotherapy and snorkeling tours to exploring ancient Mayan ruins, there is something for everyone.
If you're looking for a fun activity, you might want to check out the world-famous Xcaret Eco Theme Park. This park offers zip lines, swimming pools, archeological sites, and even a Mayan Village. You can also tour the nearby islands and catch some sun on an all-inclusive beach day trip.
You should also keep in mind that Cancun is an international city, so there are plenty of delicious cafes and restaurants to explore while you're here. In addition, many of the hotels offer fantastic buffets and bars for evening entertainment. 
Whatever you decide to do during your visit to Cancun in January, make sure you take advantage of all that this enchanting city has to offer!
Crowds and spring breakers
When you think of Cancun, the first things that might come to mind are the hordes of college kids who descend upon Cancun for spring break. While it's a fun time of year, it's not exactly ideal for a peaceful, relaxing holiday.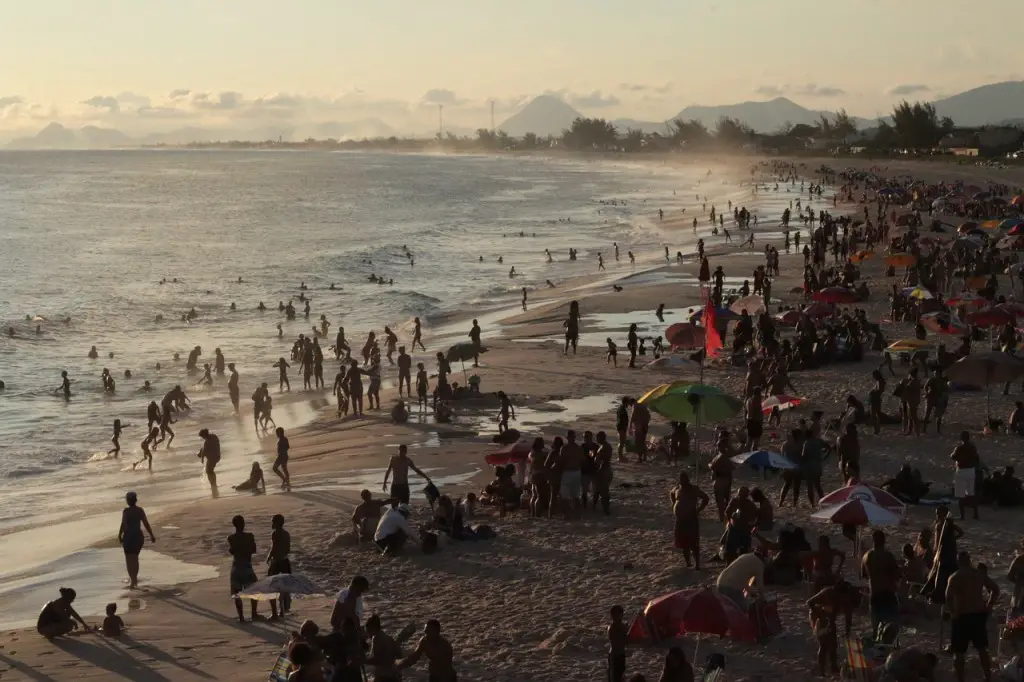 And speaking of holidays, another peak travel time for Cancun is during February-March, when Mexicans take their traditional Lenten vacation (Semana Santa). Cancun Inception Music Festival: The world's largest Spring Break party, lasting 30 days and nights and featuring top-name musical acts and DJs. 
There are many beach parties during the day and packed nightclubs later in the evening. That said, if you're looking to avoid the crowds, your best bet is to go during January. 
Yes, you'll have to bear with cooler temperatures (the average highs in January are around 73 °F/23 °C – 80 °F/27 °C), but if you know what to pack and plan, it can be a great time to find good deals on airfare and hotels without all the hustle and bustle. 
Plus, there are plenty of activities in Cancun throughout the year – from sunbathing on the beach or snorkeling in its underwater caves to exploring ancient Mayan ruins or simply taking a leisurely walk along its stunning coastline – so don't let a bit of chill keep you from having an unforgettable holiday!
Whale sharks in January
If you're looking to go diving with whale sharks, then you should plan your visit in January. This is the best time to spot this species as they migrate and are most active during this month. Cancun offers a unique opportunity to swim with whale sharks as, for three months a year, large numbers of them congregate nearby. 
This means you can have an up-close and personal experience with these incredible creatures. It's important to remember, though, that if the water is rough or too cold, the whale sharks will not be around. So, it's important to do your research and check out the weather conditions before planning your trip, since it could be difficult to get underwater.
Cancun in September
Cancun September weather: 72-87 °F. Highlights: cooler climate, cheap prices. It's a good time for a whale shark because it will end up being gone by the end of September, but you will find some baby sea turtles roaming along.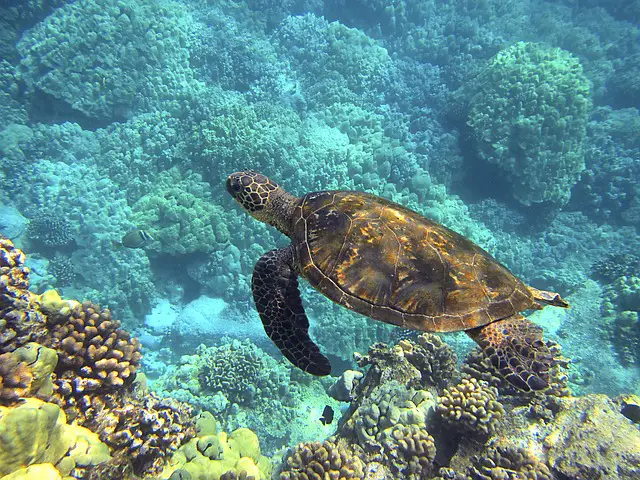 The best offers of lodging or tours appear in September, during the wettest months of the year. In September, Mexico celebrates Independence Day and the festivities will start on September 15th, downtown.
Time to visit Cancun, Mexico 
January can be one of the busiest times in Cancun. Not only is it peak tourist season, but it also falls during the local school holidays, making for an especially bustling atmosphere. That being said, this is an ideal time to visit if you're looking for a vibrant atmosphere and lots of lively events. 
You're likely to find carnivals, markets, and festivals being celebrated throughout the city, and you can enjoy it all! Additionally, January has some of the best weather in Cancun. It's blessed with average temperatures between 77-81 °F (25-27 degrees Celsius) and plenty of sunny days. 
However, keep in mind that Cancun is known for its high humidity, so dress appropriately! It's best to wear light clothing that doesn't cling too much to your skin when out in the heat. Happy travels!
From Cancun you can also reach Holbox Island , read here
Conclusion
Cancun is a great place to visit any time of year, but there are some things you should know. The whale sharks are also in season during the spring, so be sure to check out the schedule. If you want to avoid the crowds, visit during the early part of the month or in May.
FAQs
Is it warm enough to swim in Cancun in January?
Cancun January water temperature: In January, the ocean is warm enough for swimming and water sports despite high temperatures.
How warm is it in Cancun in January?
What are the temperatures in Cancun, Mexico, in January? January in Cancun is 71-75 °F (22-24 °C). Cancun cools slightly at night. Cancun's nighttime temperatures average 68-72 °F (20-22 °C), with lower humidity.
Is Cancun better in January or February?
Peak season: December to April. The busiest time of the year for Cancun is December to April when people travel to the city from across the world to stay in the most beautiful place in Mexico for an unforgettable holiday experience.
Cancun's ideal weather is from December through February. An average temperature is below 80 degrees F, the day is warm and humidity is low.
Is Cancun crowded in January?
January. High season: The last of the Christmas celebrations have concluded, and Cancun is bustling with vacationers enjoying the city. The middle of the month is when you will see the highest prices of the season. Daytime highs will be in the high 70s and low 80s, with clear skies at night.