You're about to explore one of the most wonderful places on Earth. San. Cristobal de las Casas, Mexico is a place of natural beauty, amazing food, and culture that is waiting to be discovered. We will tell you about the best restaurants San Cristobal de las Casas.
With a rich history and diverse landscape, as well as lots of Mexican food, there are endless things to see and do in this amazing city.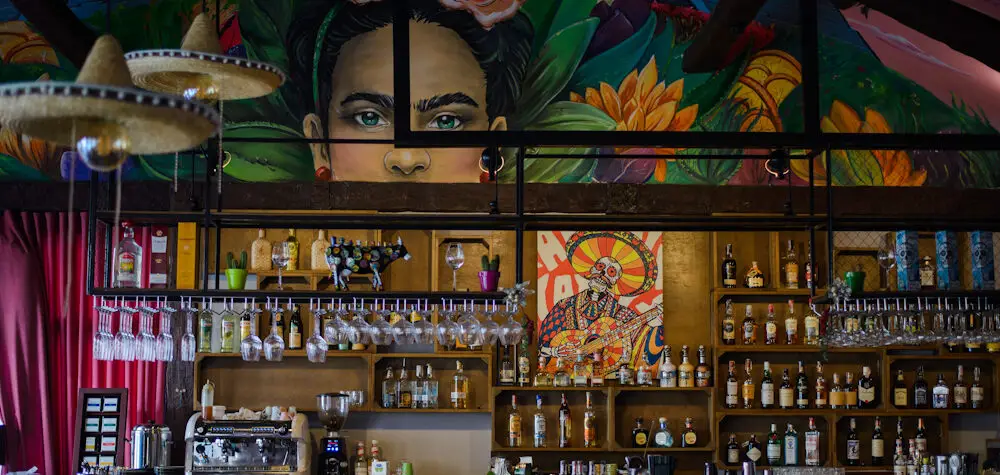 Gastronomic travel to San Cristobal de las Casas is the focus of this article, which highlights the city's top eateries, cafes, coffee shops, and wine bars.
San Cristobal restaurants are famous for their delicious food like cheese fondue dishes, pasta dishes, seafood dishes, tacos al pastor, and regional specialties. It is finger-licking good!
San Cristobal de las Casas: what to expect?
One of the most appealing colonial towns in southern Mexico is San Cristobal de las Casas. The people of San Cristobal are warm and welcoming, making it easy to feel at home in this vibrant city. 
The city is home to a diverse array of great food restaurants, art galleries, markets, and cheap eats, as well as several fascinating museums and churches. Some restaurants have a menu del dia, where the dish of the day comes with a discount.
Breakfast time restaurants San Cristobal de las Casas: where to go?
Frontera Artisan Food and Coffee
This restaurant is a great place to start your day in San Cristobal.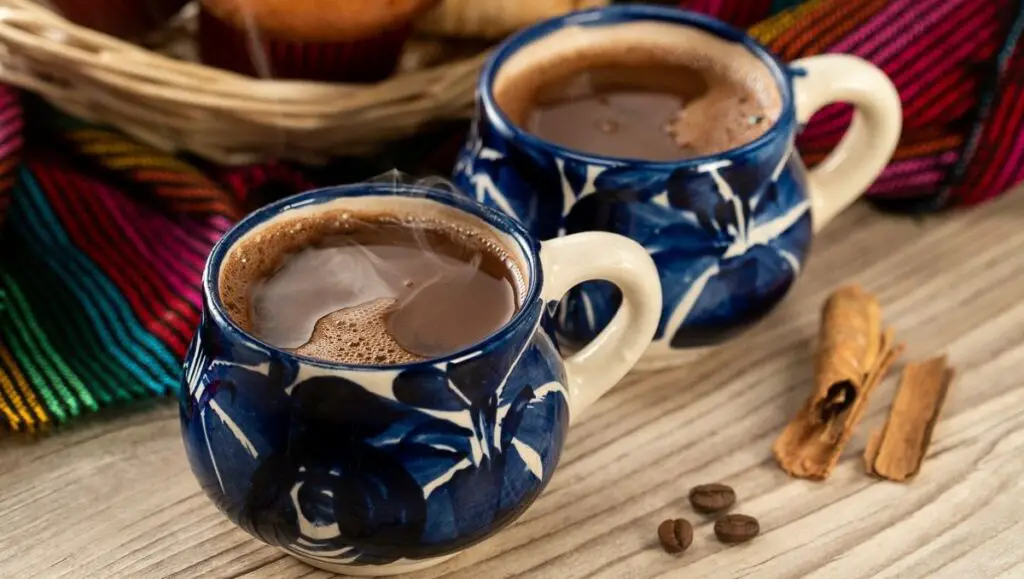 This restaurant serves Mexican meals like chilaquiles and American breakfast classics like a bagel. Sip coffee in the garden or on the terrace. We promise you will not regret visiting this spot outside of town.
Insightful material 
San Cristobal de las Casas, Chis., 29220; address: Belisario Dominguez 35, Barrio del Cerrillo. 
Service is available Monday through Saturday from 8 am to 9 pm and on Sunday from 8 am to 6 pm.
Black Love Coffee (Amor Negro)
Black Love Coffee is a great place to get breakfast in San Cristobal de las Casas, one of the city's best cafes.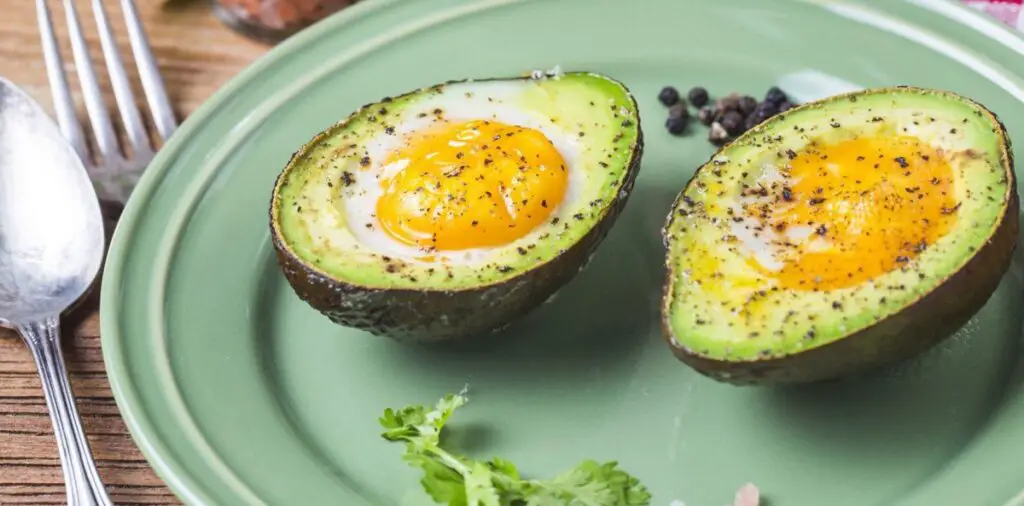 A variety of breakfast options are available at Black Love Coffee, such as omelets, avocado on toast, waffles, and pastries.
Insightful material 
San Cristobal de las Casas, Chis., Miguel Hidalgo 4 Centro, 29200. 
From 8 a.m. to 10:30 p.m. Days of the Week: Monday through Sunday.
Oh, la la! Real Patisserie Guadalupe
Real de Guadalupe is home to several excellent French bakeries, and one of the best places to grab a filling breakfast on the go is at one of these establishments.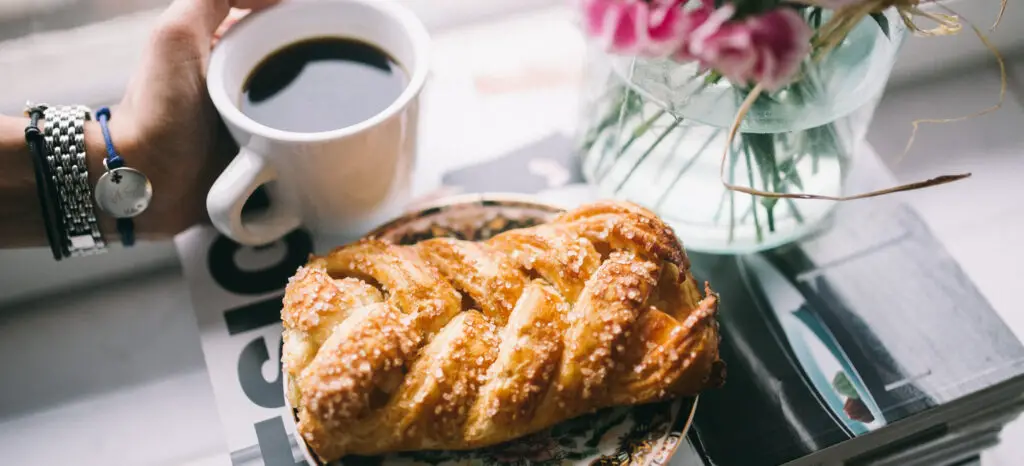 Flaky pastries with coffee were our go-to for the morning. Do not expect perfect service all the time.
Insightful material
San Cristobal de las Casas, Chis., Mexico: Av, Real de Guadalupe 2, Centro Histórico 29200. 
The business is open from 8:30 am to 10:00 pm and 8:30 am – 10:30 pm (EST) Sunday–Thursday and Friday–Saturday accordingly. 
Best Mexican San Cristobal restaurants
Next on the list are some of the best Mexican restaurants in San Cristobal. There is no clear winner for the best Mexican cuisine in the area.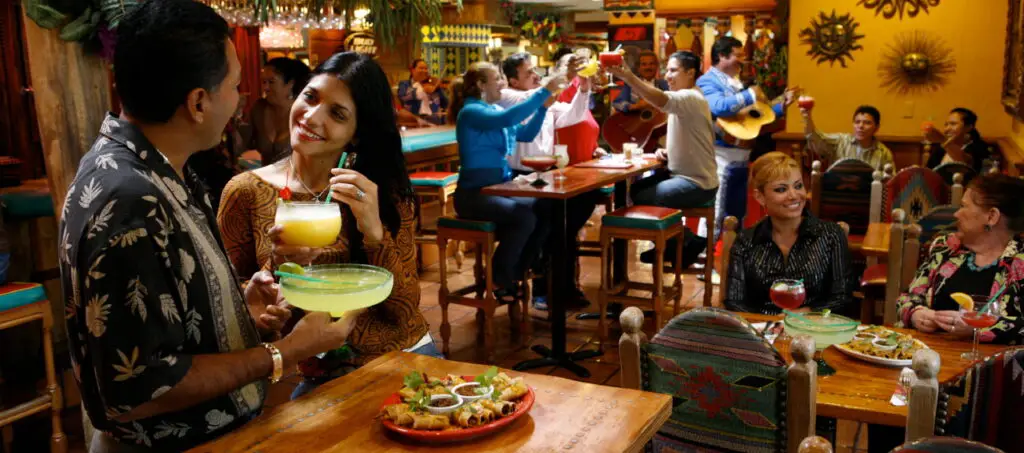 Everyone has a favorite place, and opinions are passionate. We will list some of the most popular restaurants, so you can choose.
The most popular San Cristobal restaurant is La Casa de Don Nacho – a modern food hall.
The food here is authentic and tasty, and the staff is always friendly and welcoming. Another favorite San Cristobal restaurant is El Rancho, which is known for its delicious burritos. And finally, there's Los Hermanos, which serves up some of the best tacos in town.

Most of San Cristobal de las Casas' wine drinkers frequent La Vina de Bacco wine bar. For as little as 25 pesos ($1.21), you can enjoy a glass of wine at this wonderful café bar. Prices for wine and beer start at 25 Pesos (about $1.50) and are available from 1:00 pm to 12:00 am, Monday through Sunday.
Achiote Cochinita Pibil
Achiote Cochinita Pibil contains pork. Yucatan serves Cochinita Pibil. Slow-cooked pork with citrus and annatto in a banana leaf (a spice). Spanish barbecue?  City-famous Achiote Cochinita Pibil tacos. San Cristobal de las Casas' greatest restaurant is Achiote Cochinita Pibil. Each meal at Achiote Cochinita Pibil has its taste. 
Tacos, torditas, tostadas, panucho, tamales, gorditas, and gringas are available. We loved tortillas. Sliders with salsa and pickled onions. Delicious! The quick service and delicious food make waiting worthwhile.
Insightful material
Location: Intersection of Calle Ninos Heroes and Miguel Hidalgo 
You can visit us anytime between 8:30 a.m. and 11:00 p.m.
Dely Quesadilla 
Dely Quesadilla is not a flashy or elegant restaurant, but we still recommend it. The small restaurant has a few seats and one quesadilla grill. It is a lengthy process due to there only being one grill, but well worth the wait.

These ingredients made the best quesadillas in Mexico. Local women make delicious quesadillas. The quesadilla menu changes daily but always includes vegetarian options. Dely Quesadilla is a must-visit. No way, no how.
Insightful material 
Postal Code and City: 29200 San Cristobal de las Casas, Chis., Mexico; Address: Cuauhtémoc 11, Zona Centro 
Open Monday through Saturday 3:30 pm – 10:30 pm
El Caldero
The 2,200-meter altitude of San Cristobal de las Casas makes it significantly less hot than the rest of Mexico. In need of some soup after a day of sightseeing? El Caldero has you covered. This San Cristobal eatery is called "Hot Soup" for a reason: it serves soup. Caldo, or soup, from San Cristobal de las Casas. In San Cristobal de las Casas, the restaurant is the place to go on a cold evening.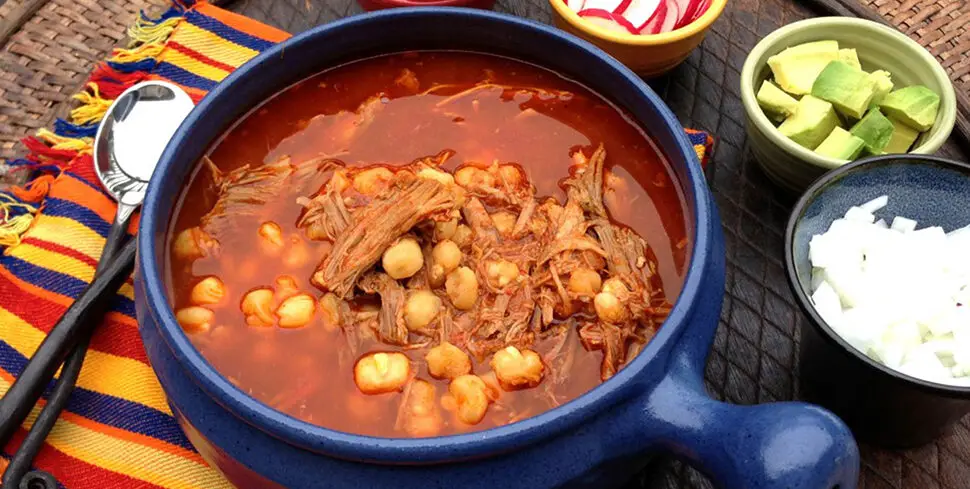 There is something for everyone at Caldero, from chicken to vegetarian stews. Soup costs 90 to 110 pesos, which is reasonable, but it is filling. We snacked on bean dip while waiting for our meals. Do not eat too quickly; they will restock.
Insightful material 
Postal Code and Address: Centro, Zona Centro, Av Insurgentes 5 A, 29200 San Cristóbal de las Casas, Chis., Mexico 
Time of day open: 7:30 am – 10:00 pm (ET) daily
Vegetarian and vegan restaurants
Not every restaurant in San Cristobal de La Casas caters to herbivores, but there are a few gems that you'll love.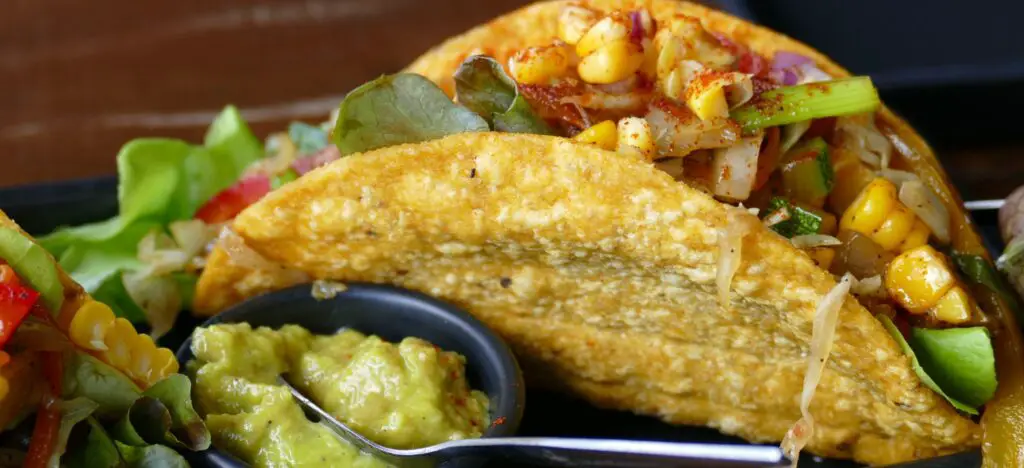 Here are our top three vegan and vegetarian healthy food restaurants in town:
Buddha's Garden is a vegan restaurant that offers an extensive menu of international dishes. Some of our favorites include the Thai green curry and the vegan shepherd's pie.
Vegalita is a vegetarian restaurant with a Latin American twist. We love their empanadas and quesadillas, but their entire menu is packed with delicious options.
Saigon is a Vietnamese food restaurant that offers some of the best vegan pho around. If you're looking for something hearty and filling, this is the spot for you.
Choices of handcrafted foods from the Frontera
San Cristobal de La Casas' food is a must-try.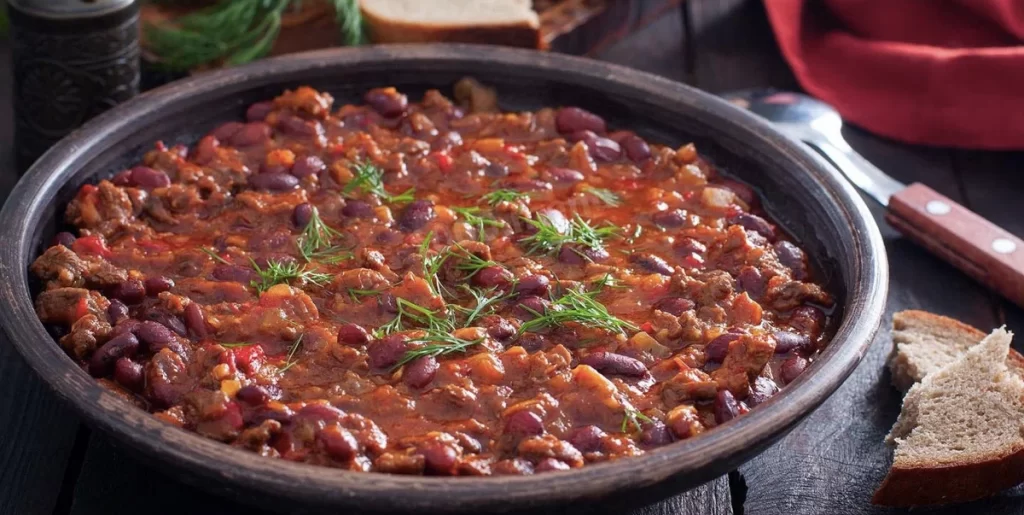 You will discover Mexican favorites like tamales and tacos, but you can also enjoy artisan food. 
La Frontera's handcrafted nachos and San Lorenzo Pizza's wood-fired pizzas are guaranteed to please.
La Catrina serves stunning, hand-crafted Mexican street cuisine. Whatever you select, anticipate intense tastes and a voyage into the culinary culture.
San Cristobal de las Casas's finest lodgings
Are you looking for the best places to stay while visiting San Cristobal de las Casas? Look no further! We've rounded up a few of the top-rated hotels that are sure to make your stay in this Mexican city a memorable one.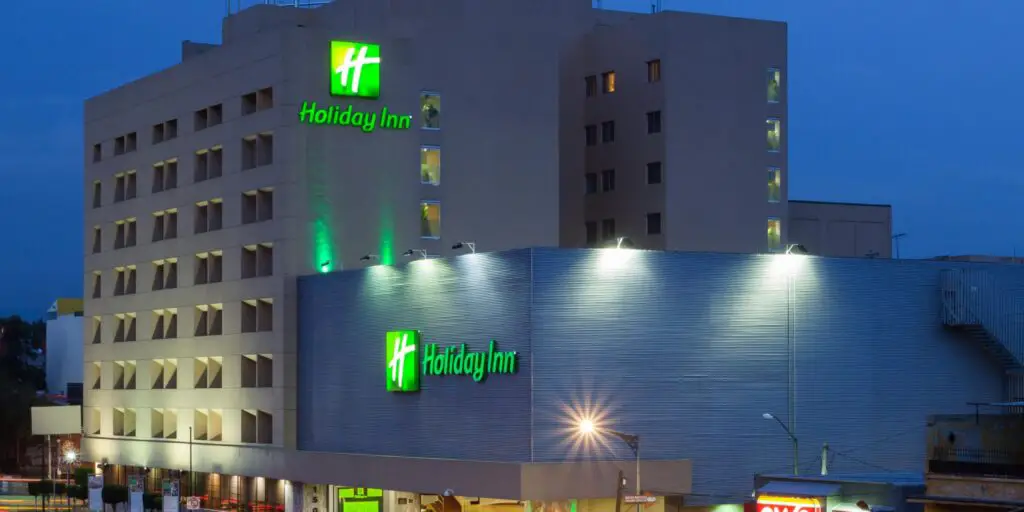 First up is the Holiday Inn, which offers comfortable rooms and a variety of amenities, including a pool and fitness center.
For those looking for a more luxurious experience, Hotel Las Americas provides a high-end setting with beautiful furnishings and tasty cuisine.
Meanwhile, Hotel Ciudad Real is an ideal choice for budget travelers, offering comfortable accommodations at an affordable price.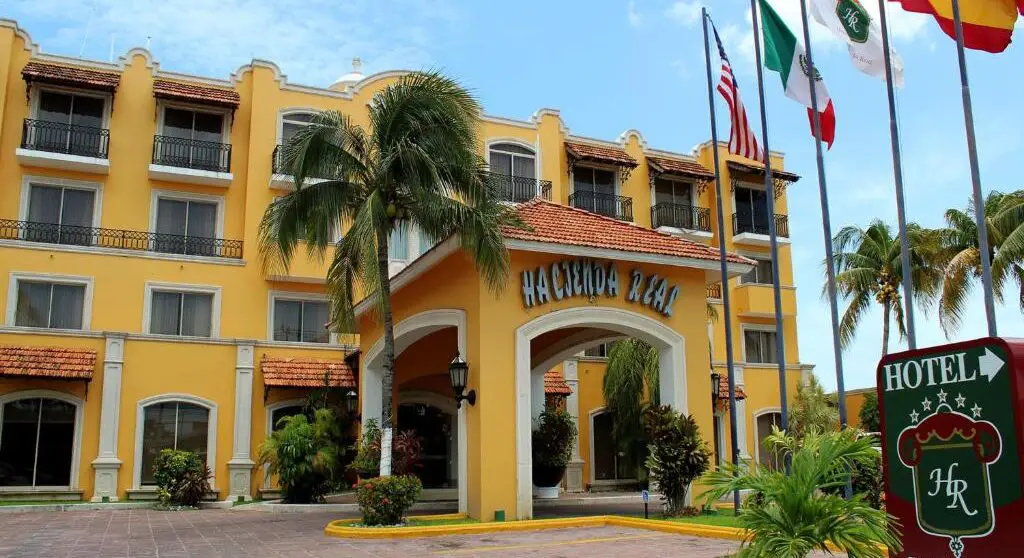 No matter what your preferences are, you're sure to find something perfect for your stay in San Cristobal de las Casas. So don't wait any longer—start planning your getaway today!
Advice on how to make the most of your time in San Cristobal de las Casas
Exploring the city alone can be quite an adventure, but it is important to remember that safety comes first.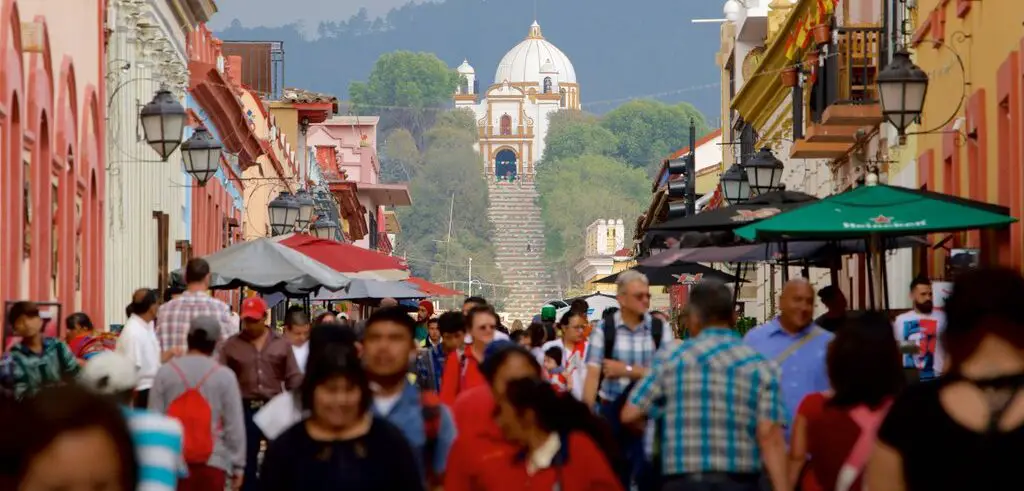 Here are some tips to help you have a fun and safe time in San Cristobal de las Casas:
Do your research before you go. Get familiar with the local culture, laws, customs, and attractions – this will help you stay safe and out of trouble.
Make sure to stay in well-lit areas and be aware of your surroundings at all times.
Stick to the main streets, especially at night. Don't wander off into alleyways or other isolated areas.
Don't accept drinks from strangers, and always keep an eye on your belongings while in crowded places.
Learn a few Spanish phrases; it will be helpful when asking for directions or ordering at restaurants.
If you stick to these guidelines, you will be able to visit San Cristobal de las Casas and see its attractions without any hassles.
Cristobal de las Casas's favorite Mexican dishes
When it comes to Mexican food, San Cristobal de las Casas is a great place to explore quality food. Some of the most popular dishes include tamales, mole poblano, salsa verde, and chilies Rellenos as well as Peruvian fried rice as the exception.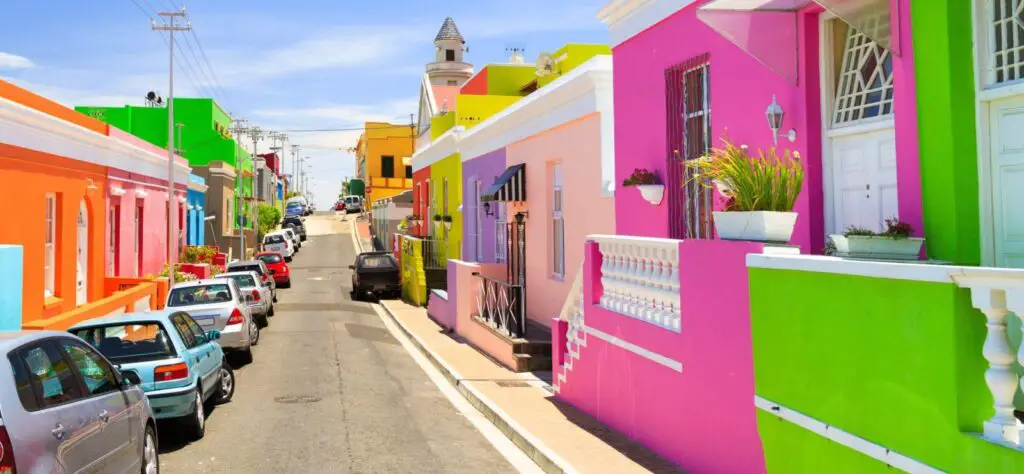 Tamales are corn dough stuffed with different types of meats, vegetables, and spices, wrapped in a banana leaf or corn husk, and steamed. Mole poblano is a traditional Mexican dish made with a thick red-brown sauce that includes more than 30 ingredients like chiles, nuts, and chocolate!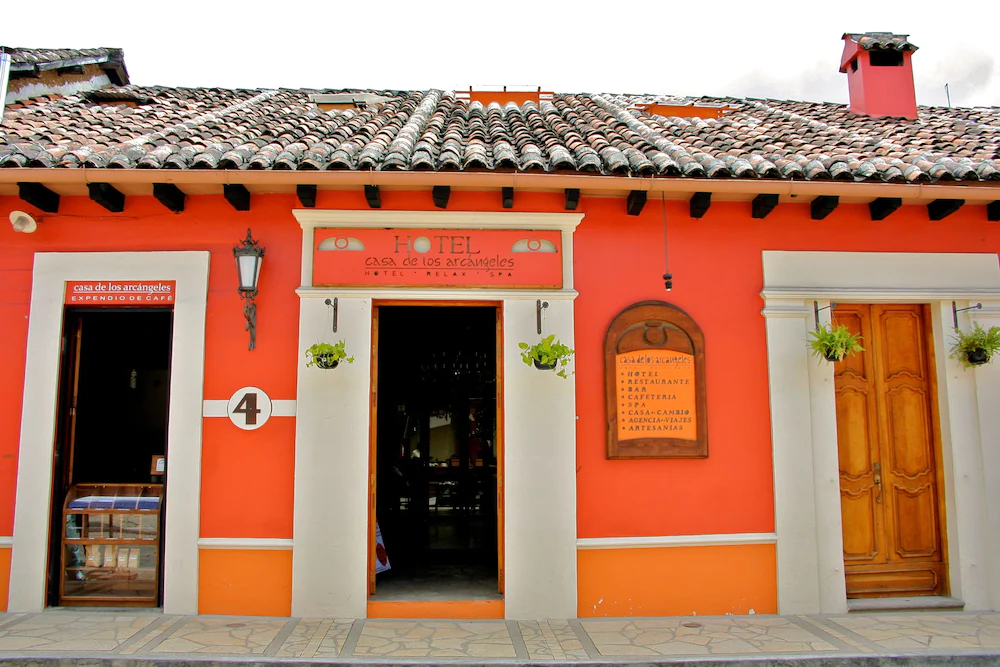 Salsa verde is a green tomatillo-based sauce that is served with tortillas or used as a dip for meats.
Chilies Rellenos are roasted peppers stuffed with cheese and/or meat that is battered and fried. All of these dishes are delicious and worth trying when visiting this area, some cafes have even economical menu del dia!
Benefits of eating at local restaurants in San Cristobal de las Casas
San Cristóbal de las Casas' restaurants are a must-see. You will eat traditional Mexican meals and support the local economy. Plus, you can meet locals and learn about the city's hidden gems.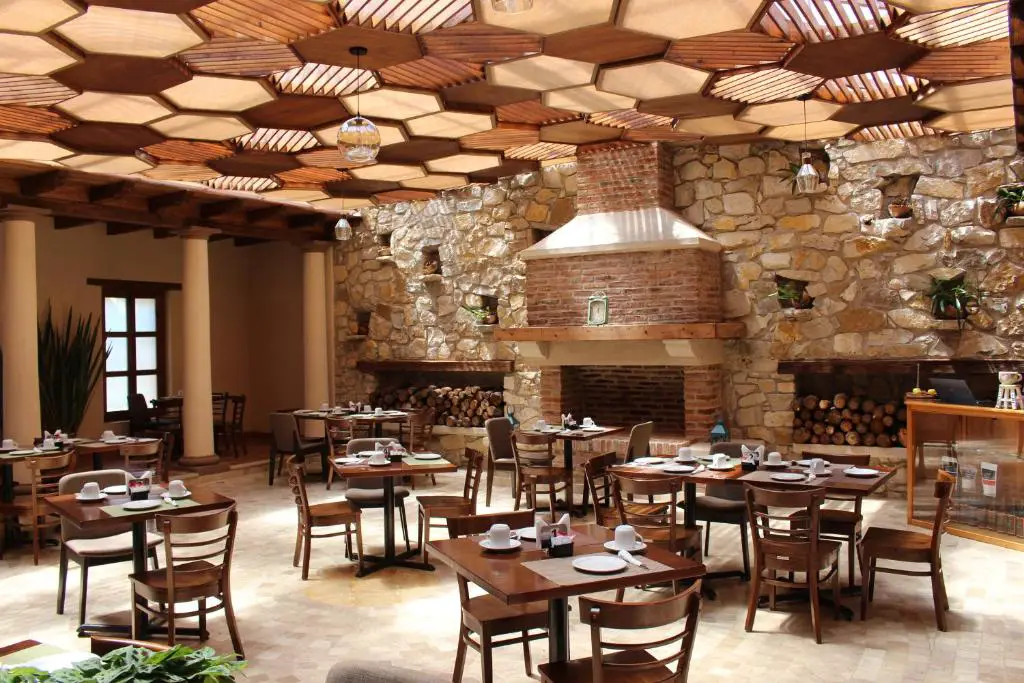 Eating at local restaurants lets you try authentic Mexican meals. San Cristóbal has delicious tacos, tamales, quesadillas, and mole. Since most restaurants are family-owned, dishes are made with love.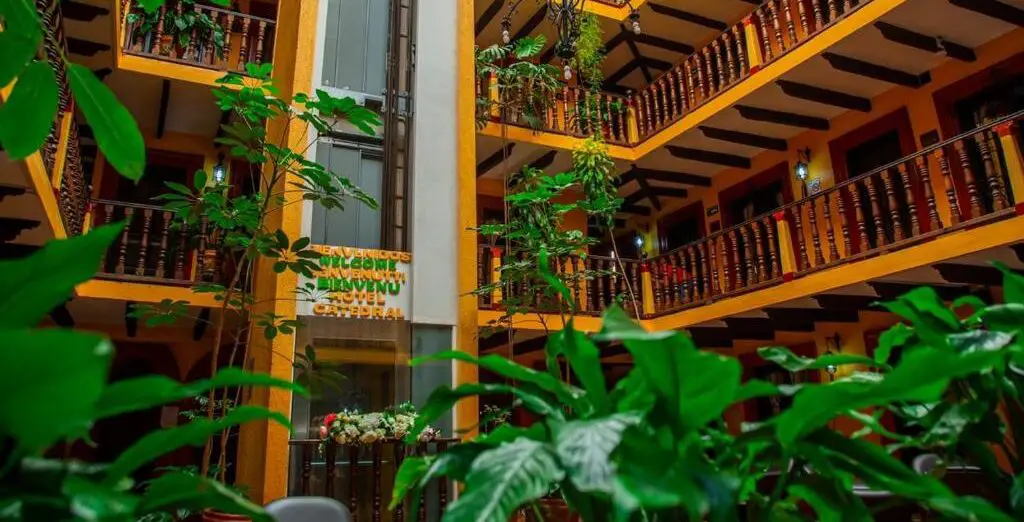 And don't forget about the fresh ingredients! You will receive a true taste of authentic Mexican cuisine because most eateries support local farmers. So, the next time you're in town, be sure to grab a bite at one of San Cristóbal's many restaurants for an unforgettable culinary experience!
Tips for finding the right restaurant for your trip
When you're traveling to San Cristobal de las Casas, you want to make sure you're dining at the best restaurants. Here are some tips for finding the perfect spot for your meal:
Do your research: Before you go out to eat, take some time to research the restaurants in the area. Look at reviews, read about their menu items, and compare prices. This way, you'll have a better idea of what to expect and avoid disappointment.
Get recommendations: Reach out to people who have visited the area before and ask them where they had their best meals. They'll be able to give you insider tips on what restaurants are worth a visit and which ones should be avoided.
Check opening hours: Different restaurants in San Cristobal de las Casas close during different times of day (or week). Make sure you check when they are open before you arrive, so there won't be any surprises!
Top-rated San Cristobal fine dining
Los Portales offers upscale dining in San Cristobal de las Casas. This fine-dining restaurant serves modern Mexican meals. The decor and dishes are reminiscent of old-world Mexico. For special occasions or intimate gatherings, there is a private room. 
La Cueva del Obispo is upscale and relaxed. This bistro serves gourmet dishes from around the world but focuses on sustainable Mexican foods. It is perfect for a date night or a night out with friends. Weekends feature live music. 
La Comida Mtica is a pricier option. It is one of the most famous restaurants in town, and its interior design is top-notch. Enjoy a multi-course meal surrounded by handcrafted furnishings and artwork.
Recommended San Cristobal's Asian restaurants
If you're looking for some good Asian food whether it is Indian food, Thai or Korean food, in San Cristobal, there are plenty of options! The Mexican mountain town is home to the vast majority of these Asian restaurants. One of the best places to check out is Chowking.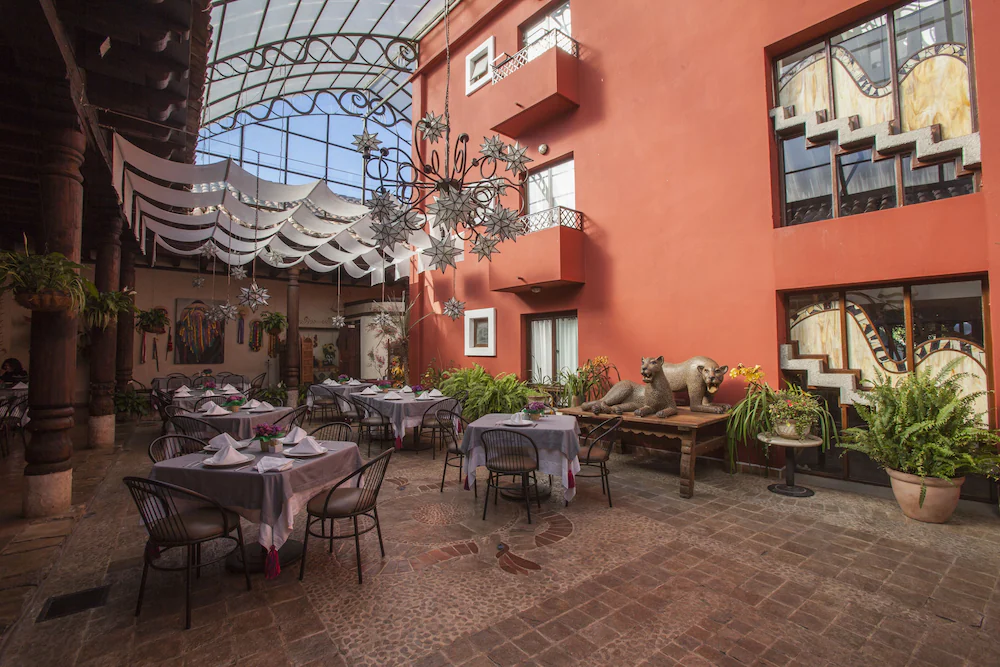 This Chinese-Filipino restaurant serves up classic dishes like fried rice and noodles, as well as some specialty items like siopao, pad thai, and dim sum. Plus, they offer delivery services, so you can enjoy your meal from the comfort of your own home.
Another must-try spot is Grand Shanghai. This family-run restaurant offers traditional Chinese food that's made with fresh ingredients and love. And if you're feeling adventurous, try their secret menu items like stewed pork belly or braised pork shoulder. You won't regret it!
Additionally, don't forget about Zenna Sushi Bar & Grill. Here you can get all your favorite Japanese dishes, from sushi to ramen to tempura. They also have a sake selection that's perfect for pairing with your favorite rolls. You will not be sorry if you try one of the fantastic Asian eateries in San Cristobal.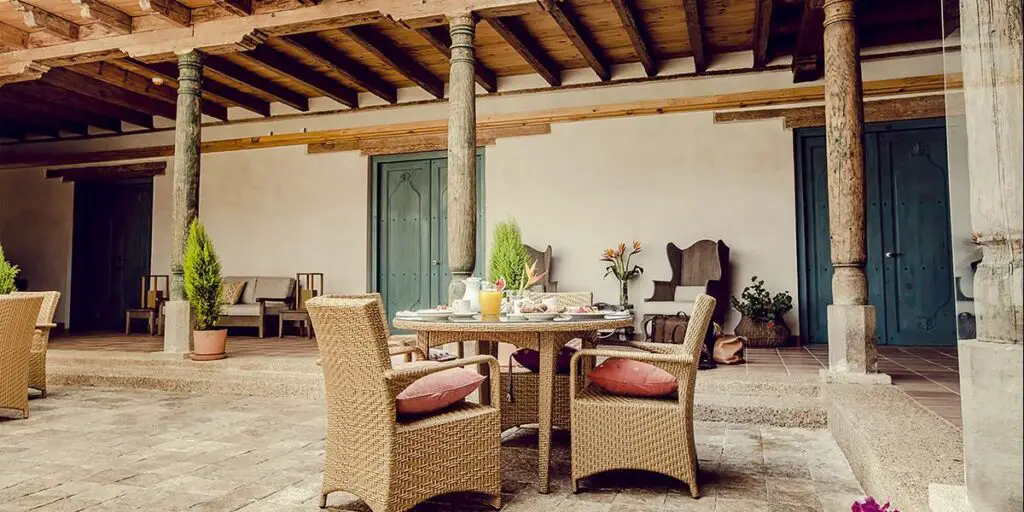 Casa de Ahn, a Korean restaurant, has the best reviews of any in San Cristobal. Few seats are available at this popular Korean restaurant. The Tok Tok Wok lets you make your own Asian rice bowls. There are two more restaurants to test: Mikura Sushi and Teddy's Comida Coreana.
Conclusion
When it comes to restaurants in San Cristobal de las Casas, you have a lot of options to choose from. If you're looking for a great vegan restaurant, you should check out Frontera Artisan Food. They have some of the best Mexican meals around, and you won't be disappointed. Plus, their staff is really friendly and knowledgeable, so you'll have a great time there.
FAQs
What food is San Cristobal de las Casas known for?
San Cristobal is a cultural center in Mexico, and as such, it features a wide variety of international cuisines. Thai, Indian, Korean, Italian, and pretty much everything else you can think of are all represented here. However, before you leave San Cristobal, you should try one of these Mexican eateries for a genuine taste of Mexico.
What food is Chiapas known for?
Tamales, which can be found in a wide variety, are Chiapas' signature dish. Many of these include the main herbs used in Chiapas, chipiln, and hoja santa. Wrapped in hoja santa or banana leaves is the norm, but corn husks and other materials are also used.
What are the best restaurants in San Cristobal de las Casas that deliver?
Some of the best restaurants in San Cristobal that deliver food are Krocante bistro, Pachamama, Te Quiero Verde, and many others.