Do you want to make a driving trip from Cancun to Tulum at the Riviera Maya, or even from Playa del Carmen to Tulum? If the answer is "yes", then you are almost there. But before going there, you need to know several important details, which will make your trip from Cancun to Tulum comfortable and easy.
These details are duration, distance, the best roads, and road conditions. Do you know all these details? If you don't, no worries, we will make you fully prepared for this trip. 
This article will show all the details and help you to know what you should expect on the road during the trip.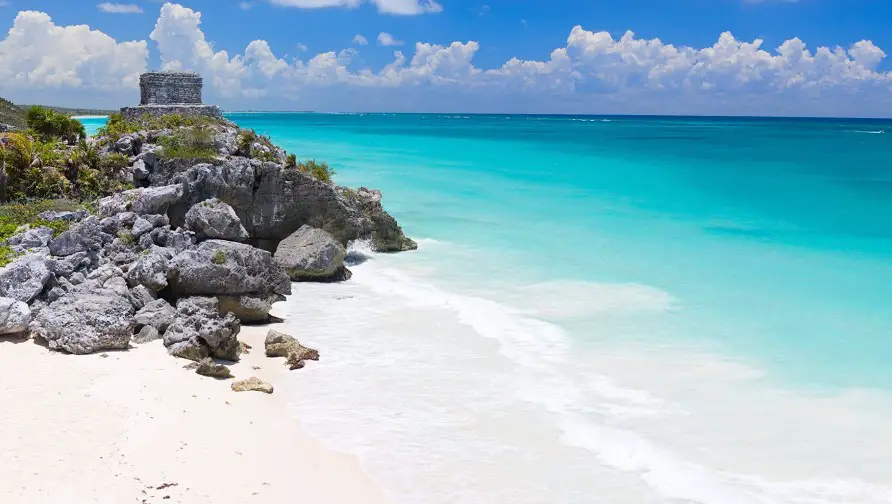 Cancun to Tulum distance
Tulum is a laid-back beach town, which is located at the southern end of the Riviera Maya, in the Yucatan Peninsula. It is a famous place among tourists because it has a lot of historical attractions and because it has nature to see, like a beautiful Tulum beach, secluded lagoons, and even the Tulum ruins of the Maya people. 
It is a good place to spend holidays, and that is why there are so many tourists visiting Tulum.  
If you choose a car to get from Cancun downtown to Tulum, you need to know that you will be driving on the main highway 307 (Carretera Federal). It is a straight road from Tulum to Cancun. The distance between the two cities if you choose this way is 82 miles, which is 131 kilometers. 
But you also should expect possible traffic jams which will ruin your joy of the driving trip and which will make your trip much longer.
If you go to Tulum from the Cancun International Airport, then the distance will be a little bit shorter – it will be 73 miles or 118 kilometers. It is the distance from Cancun Airport to Tulum. This way is easier, and by the way, you will face no traffic jams and will certainly lose no time. 
In the future, it would be possible to get to Tulum by plane. Currently, there is no airport, but it is being built.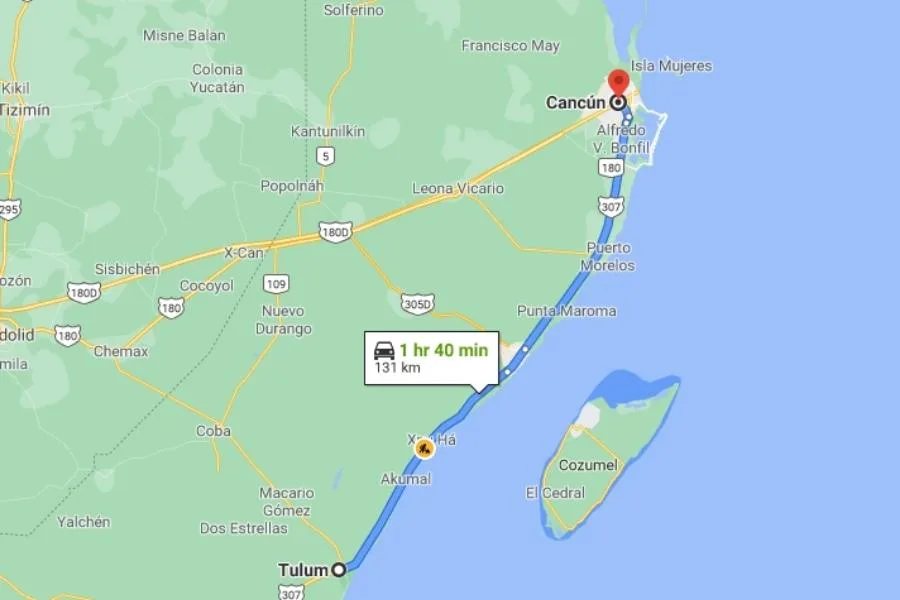 Travel time of a trip from Cancun to Tulum
Traveling from Cancun to Tulum will take not much time. It will take two hours, approximately, if you drive a car to get there. And it will take approximately one hour and forty minutes if you go from Cancun Airport to Tulum. 
But it is important to note, that if you are driving a car, you will probably be stuck in a traffic jam and therefore, it will take much more time, even when going from Cancun Airport to Tulum. If you still choose this way, then you should check the traffic status of the road beforehand to avoid it if it is possible.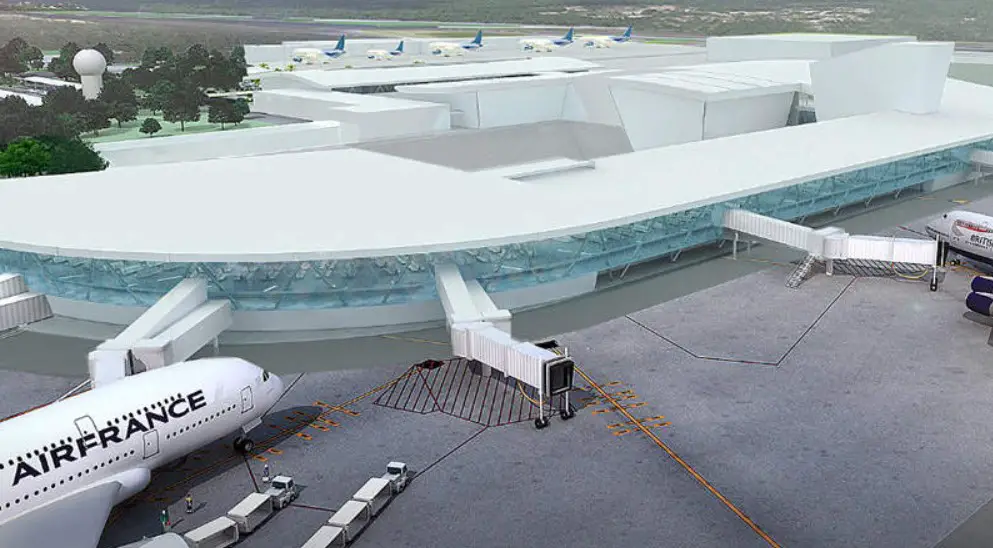 Road conditions on the way from Cancun to Tulum
The road conditions of the road you will go from Cancun city to Tulum are relatively good, especially if you choose the main highway 307 or the Maya Train. And if you don't go from Cancun Airport to Tulum.
But there are a lot of important details to remember the whole way on the road. 
The main highway 307 is a well-developed two-lane highway, so you will drive relatively comfortably. But, by the way, there are several speed bumps and several checkpoints which may stop you and take quite a lot of time, unfortunately. 
Playa del Carmen is a city near highway 307, and in this place, the road may cause some troubles, which you should expect. There are several stop lights near this city, and these stop lights are often a reason why there are so many traffic jams and slowdowns. 
So, unfortunately, your travel time may be more than just two hours, because of all these road conditions. 
You should pay attention to the traffic checkpoints specifically, apart from all the other problems on the road. 
So, there are several police checkpoints, which are located both in between Cancun downtown or Cancun Airport and Playa del Carmen and in between Playa del Carmen and Tulum, so you absolutely should be careful, passing by all of them. 
What should you do to spare your time and not have some problems with the law? You should reduce your speed, right before the time you are passing by them. Slow down and drive forward, until they can no longer see you.
If they don't have some special requirements for drivers and don't suspect anything illegal, you will have no problems passing them by. You will not lose your time and be in Tulum at the right time. 
And another question: is it safe? No worries, it is safe to have a driving trip from Cancun to Tulum, from Cancun Airport to Tulum, especially if you drive on the main highway 307. But don't forget about traffic checkpoints, speed bumps, and a speed limit, and simply drive following the rules carefully, and don't exceed the speed limit.
Wear a seatbelt, if you want to improve your chances to get to the place safe and sound because not all drivers follow the rules and can be predicted. Don't drive at night. The place where you are going is foreign to you, and if something happens, you may not react the way you should because you know nothing about the Cancun area.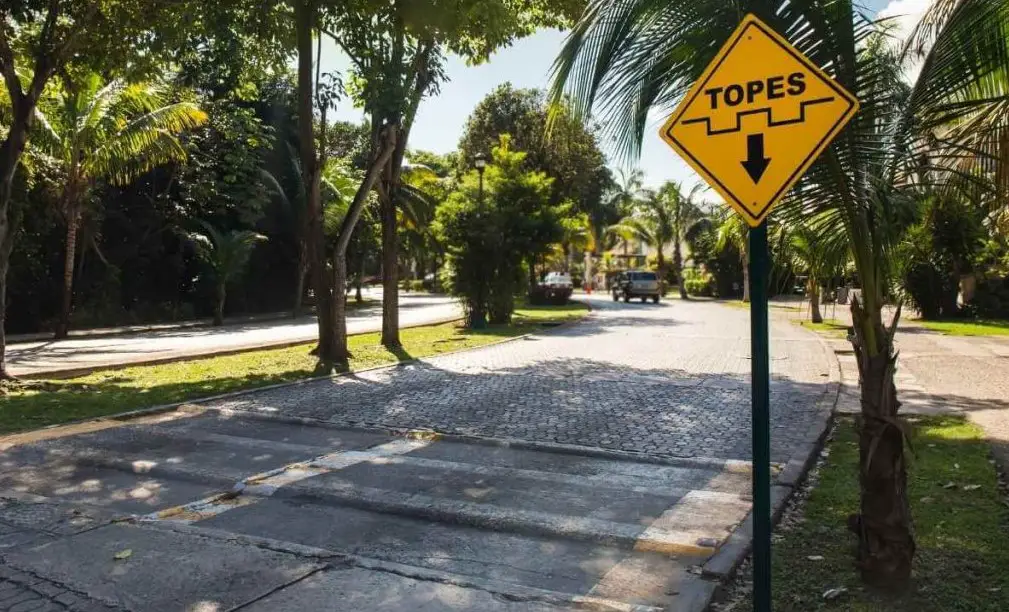 Driving from Cancun to Tulum: transportation options
Before driving from Cancun to Tulum, or from Cancun Airport to Tulum, you should check out available transportation options and choose the one that suits you best.
Here are several transportation options that are currently available and that are verified by drivers.
Let's figure out which option fits your necessities.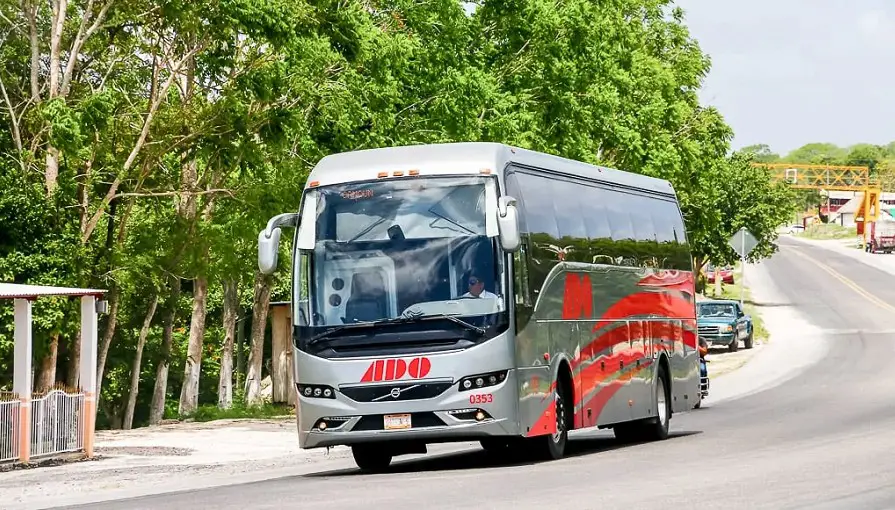 A Cancun Airport shared shuttle to Tulum can hold up to fifteen passengers and go to the destination frequently: it goes to some hotels and resorts which are along the way to Tulum. It costs $37 US dollars one way. You can take it from the Cancun Hotel zone, downtown Cancun, and Cancun Airport to Tulum.
This option is one of the cheapest which you can ever find. But, unfortunately, there is a disadvantage to this way to get from Cancun to Tulum – it can take much more time than you plan. It is so because as a shared shuttle with several passengers, it usually takes a lot of stops to drop off people.
This may take more than three hours to get to Tulum.
If you have a lot of time but want to save money, then this option can be for you because it is affordable.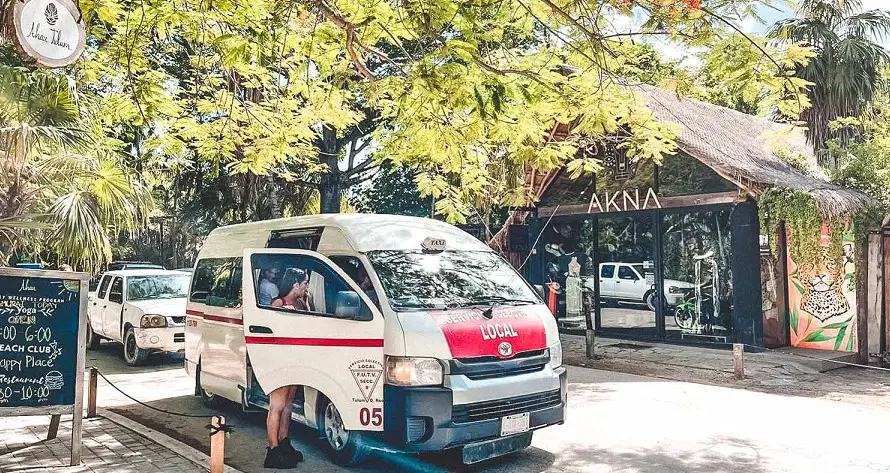 Private transportation from Cancun to Tulum
You can book a private transfer with Cancun Airport Transportation, for example, and a private transfer will get you to Tulum, quite comfortably. This is another option to go from Cancun to Tulum, with a private driver and a private car. The price starts at $100 US dollars.
And, as many travelers say, it is an easy and quick way to get to Tulum town. There is no inconvenience, generally. But, as you can see, it is not the cheapest option. 
But if you prefer a comfortable and quick driving trip, then the private transfer suits your interests best. Furthermore, It is convenient if you drive with a company. 
Taking a taxi from Cancun to Tulum is an easy and available option, but have several little things to know. 
Firstly, do not take a taxi from the Cancun Airport to Tulum. There is a reason why it is not recommended: they are extremely expensive, overpriced even, and they can give you a lot of trouble, like making you wait for a big amount of time.
Why is that so? Because at the Cancun Airport only official airport taxis are allowed, the taxi drivers consider this fact as a reason to make the prices much higher.
Secondly, taking a taxi from downtown Cancun to Tulum is recommended, it is not as overpriced as at the Cancun Airport, but still expensive. It costs about $100 US dollars. 
Rent a car from Cancun to Tulum
This option suits you if you decide to get to Tulum on your own, but don't have a car. If you want to see some beautiful places along the beach road and stop at them, drive at your own pace, it is also a good option for it. You can rent a car, using the Discover Cars online service, which shows you several different car rental companies with different prices and conditions.
Then you choose car rentals for you. The price starts at $30 US dollars per day. 
Renting a car from the Cancun Airport car rental company is not recommended, it is rather risky. It is so because many travelers complained that they were pushed to wait for a long time or faced rough service, or had to pay much more than they expected because of the hidden fees.
So, as you can see, the Cancun Airport car rental company has a bad reputation. Select other car rental companies. So, this option is quite affordable and can save you a lot of time, but you have to be careful and have a good plan beforehand.
A tip: if a company asks you to buy travel insurance when you already have a credit card, don't do that. Travel insurance and car insurance are not strict requirements when renting a car.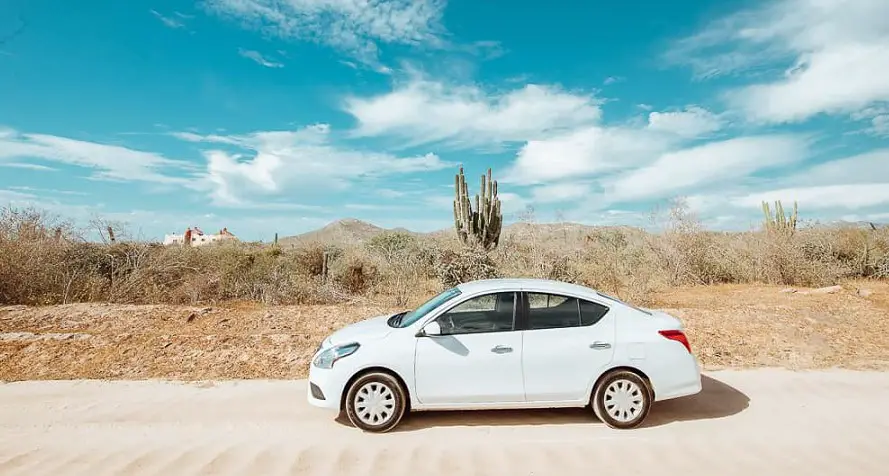 The ADO bus from Cancun to Tulum
Taking the ADO bus of Cancun-Tulum way is another cheap and relatively comfortable option. You can buy a ticket to the Tulum bus at the hop on the next departing bus and just at the ADO center.
The ADO bus is a public, convenient, large, and safe bus, which you can take at the Cancun Airport or in downtown Cancun at the ADO bus station. The bus has televisions onboarded, air conditioning, and even restrooms. Tulum ADO buses are very useful there.
The ticket to the ADO bus costs just $17 US dollars and the driving trip by ADO bus takes about three hours, and it usually takes a stop in Playa del Carmen.
As you can see, this option may be the best option that travelers definitely should consider. It is safe, relatively quick, and absolutely affordable because the bus ticket is cheap.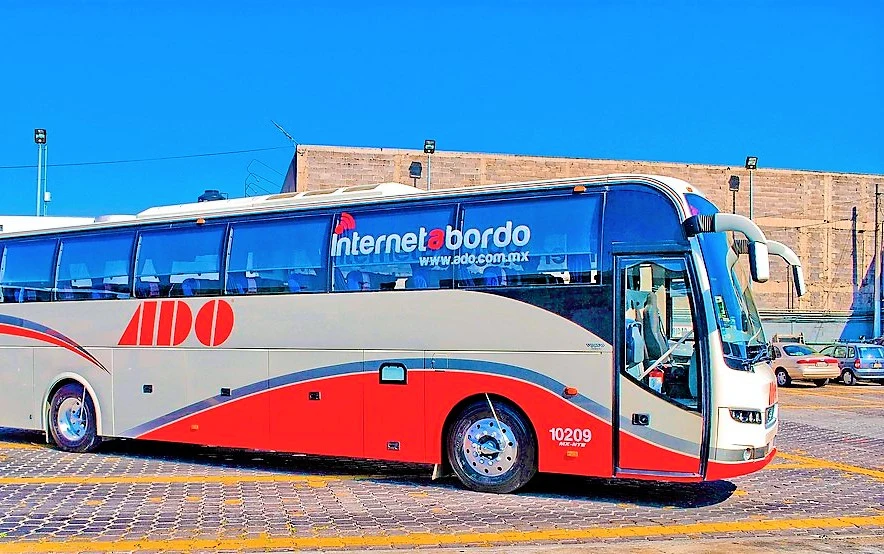 Colectivo from Cancun to Tulum
This is another cheap way to get to Tulum. But it is only from downtown Cancun, not from the Cancun Airport.
To go to Tulum this way, you need to take a colectivo, firstly, from Cancun to Playa del Carmen, and secondly, take another colectivo there to Tulum.
You can get the colectivo at the ADO station, on a regular colectivo, or the Playa Express. 
It costs only about $2.50 US dollars.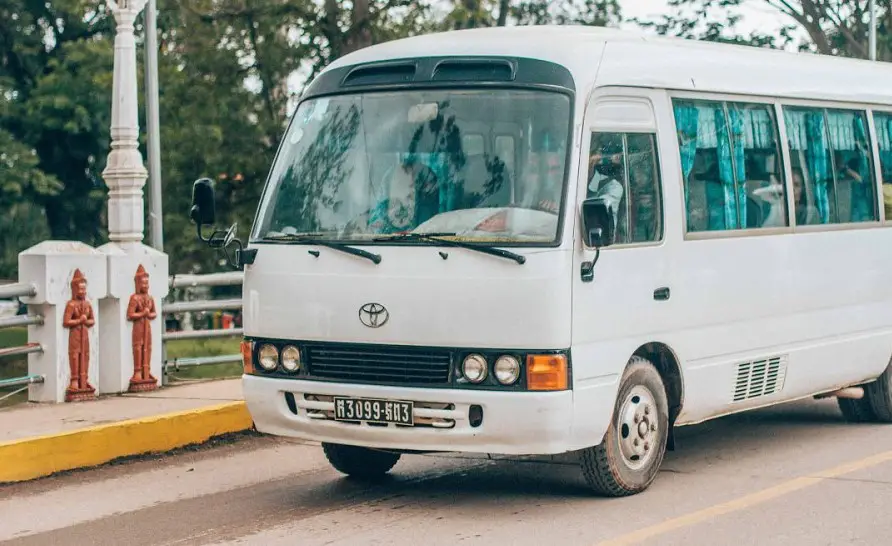 Frequently Asked Questions
Is it hard to drive from Cancun to Tulum?
No, it is pretty easy. You can drive on the main highway 307, a well-developed straight road to Tulum.
Should I drive from Cancun to Tulum?
Yes, you should drive from Cancun to Tulum, if you have a car or if you rent a car. The road is safe but may have traffic jams. But it is still not hard. 
How long is the ride from Tulum to Cancun?
The ride from Cancun to Tulum takes two hours minimum.
How much is a taxi from Tulum to Cancun?
The taxi prices differ, but you can expect that the price starts at $100 US dollars. If you take a taxi at the Cancun airport, the minimum price will be higher. 
In conclusion: choose your way of transportation
There are several ways to get to Tulum from Cancun, and you need to plan your road trip and choose the best option for you.
It may be ranting a car, if you want to be free in traveling along the way to Tulum, it may be private transportation, if you would like to get there quickly and comfortably, and it may be the ADO bus, which is a cheap and comfortable option.