I've compiled a collection of the best theme parks in Cancun, whether you're looking for an adventure park or an amusement park which are family-friendly and guarantee a fun-filled day. This Mexican city is renowned for its picturesque beaches, bustling nightlife, parkland, hotels, shopping, & eateries.
The city has a large number of visitors and is a famous vacation spot for college and university students. Cancun is home to several family-friendly amusement parks that promise an enjoyable weekend during spring break. The best theme parks and amusement parks in Cancun, Mexico, are listed below.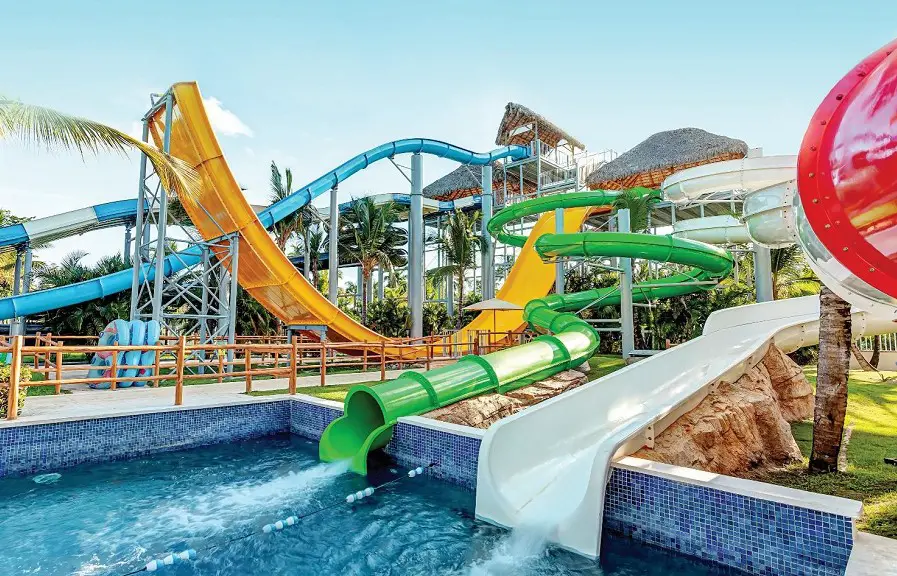 Xcaret Theme Park
One of the best theme parks in Cancun has mysterious underground rivers as well as a fusion of Mexican heritage. This can be found in Playa del Carmen. It includes an underground river.
Among other features are a Coral Reef Aquarium, breathtaking live performances, and caves housing Mayan communities.
Xcaret is more than simply a theme park. This is a journey of culture & enjoyment.
Opening hours: Monday to Sunday, from 8:30 a.m. to 10 p.m.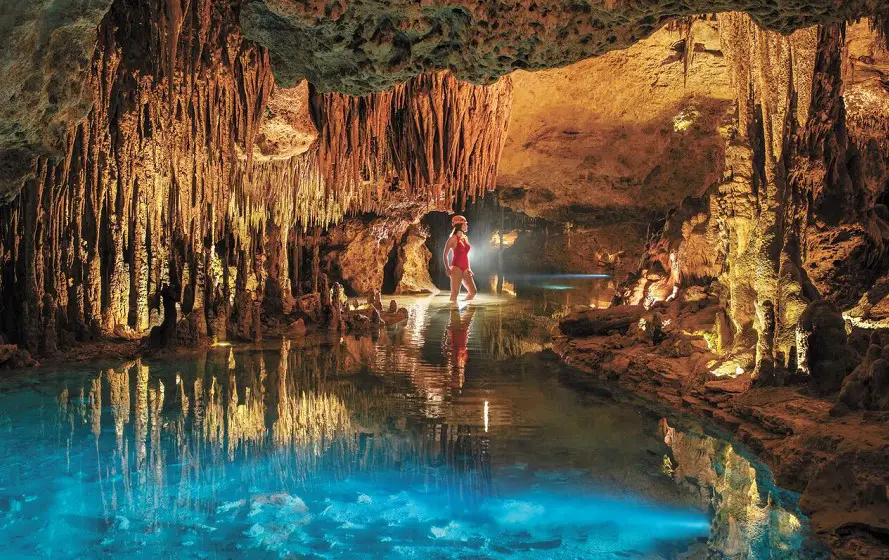 Xenotes Fun Park
The Yucatan Peninsula Xenotes is its most beautiful treasure. Here you'll find some activities and enjoyable sports like canoeing, zip-lining, & climbing available. Explore the depths of Xenotes with pleasure.
Before zip-lining, experience a guided descent into a cave system.
Opening hours: Monday to Saturday, from 9 a.m. to 6 p.m.
Xoximilco Party Park
Lots of parties, entertainment, and musical surprises await you at Xoximilco, a UNESCO World Heritage Site.
At the Mexican Festival, hone your dancing skills before entering a gondola for a delicious dinner with tequila or wine.
Opening hours: Monday to Saturday, from 7:30 p.m. to 12 a.m.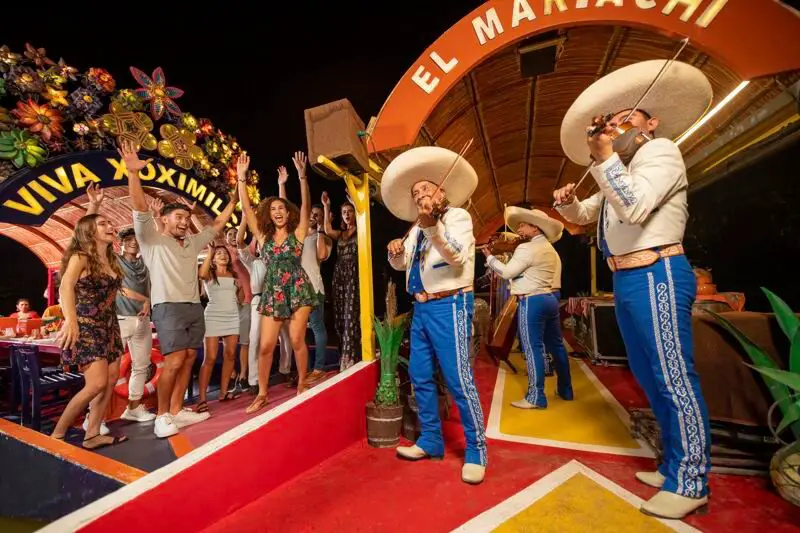 All Ritmo Cancun Resort and Waterpark
The amusement parks are located close to Cancun, Mexico; however, it features a Tree House with 4 different cascades.
A private beach may be found at every Ritmo Cancun Resort.
This space between the waterpark as well as the swimming pool is designated for more fun activities & entertainment purposes. Vacationers of all ages can enter Iki's Game Room for extra entertainment and play indoor games such as air hockey.
Parque Maya
It's an internationally recognized theme park in Cancun that introduces you to traditional & ancient Maya culture in a special way. Afterward, learn about ancient ceremonies of ancient Mayan and Aztec cultures.
Garrafon Water Park
This tiny island resort on the Mexican Caribbean Sea provides guests the chance to take in the glistening blue sea. There are many exciting activities, such as paddling, zip-lining, & island excursions.
You can relax in the Mayan sauna, spectacular pool, and lounge.
Opening hours: Monday to Sunday, from 10 a.m. to 5 p.m.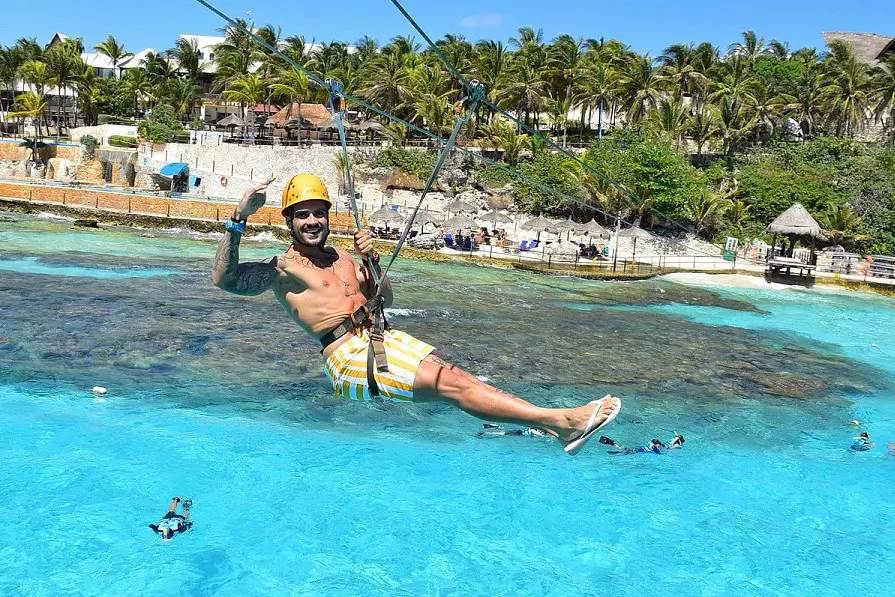 Ventura Park
The only location in Cancun that offers several activities designed exclusively for youngsters is Ventura Park with a miniature roller coaster, merry-go-round, and crazy chairs, as well as a kid's playground.
Ventura Park, one of the best theme parks in Cancun, is a fun-filled and family-friendly amusement park for all ages that is separated into seven areas centered on entertaining activities & fun games.
The waterpark features a variety of waterslides, Bubba Tube rides, and an artificial wave pool that serves as a hub for zip-line and pendulum swings. 
Make a stop at Fun World on your way to Ventura Park if you're traveling with children. A Grand Prix & karting, plus interactive media with virtual reality games are among the child-friendly activities.
There is a separate water park for small children.
Visitors may have an exciting experience at Ventura Jump, which has a free-fall station. Kids will have fun visiting Ventura Fun for its merry-go-round and crazy chairs.
Opening hours: Monday to Sunday, from 10 a.m. to 5:30 p.m.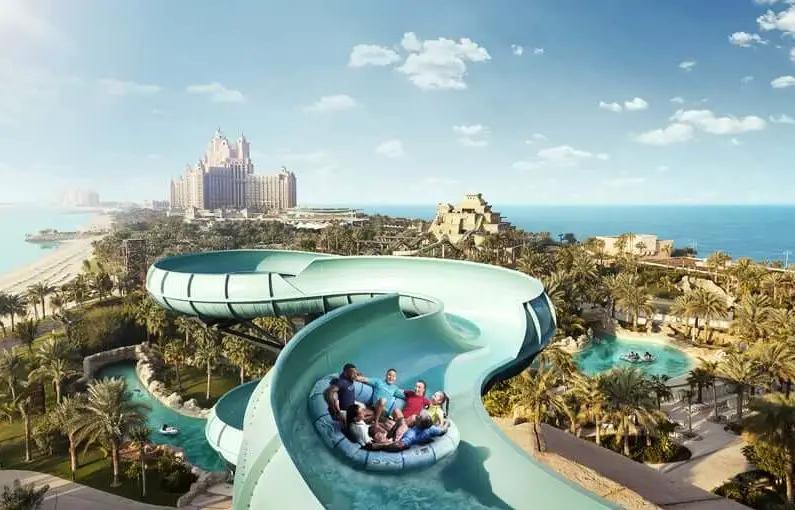 Native Park
Among the best amusement parks in Cancun is Native Park.
One of the best theme parks in Cancun is Emotions, where you're able to embark on a thrilling expedition or ride an ATV thru the rainforest paths and jungle trails.
All at Jungle Night Emotions is amazing. Participate in a shaman's purification ceremony to uncover ancient Mayan culture.
Opening hours: Monday to Sunday, from 9 a.m. to 5 p.m.
Pistón Pueblo Fun Park
At Cancun, Mexico, visitors may experience theme parks like Piston Pueblo. Drive around the park if you're not adventurous. Visitors may enjoy horseback riding, try to ride a monster truck, or race through the forest at the rainforest theme park.
Visitors may fulfill their desire to be cowgirls and cowboys by trying horseback riding or other recreational and fun activities.
Take a zip-line ride above the entire adventure park.
Before rewarding yourself with some yummy and delicious food, dive into a natural swimming pool or discover the surrounding environment and underwater world.
Opening hours: Monday to Sunday, from 9 a.m. to 5 p.m.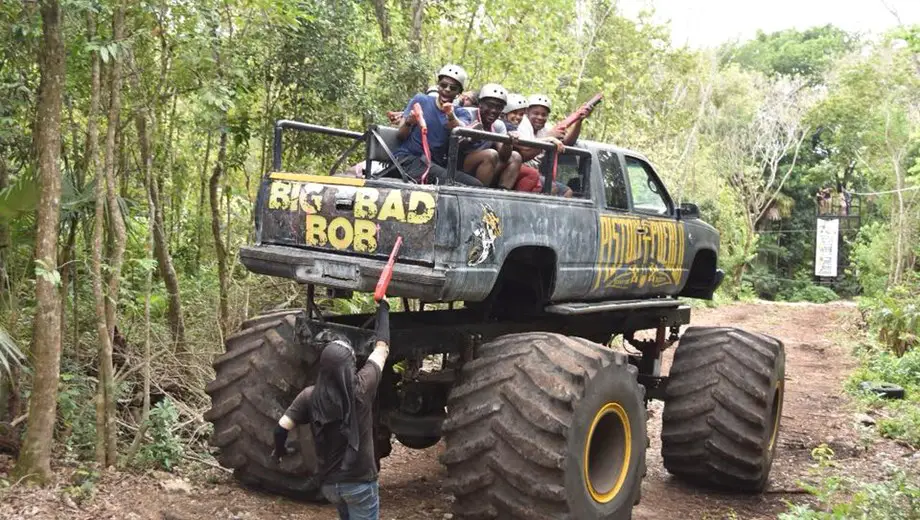 Selvatica Theme Park
Zip lines are very prevalent in Cancun. Including its ten-line zip-line program, it is simply to see all the beauties of theme parks in Cancun.
The most thrilling zip line is here! 
Opening hours: Monday to Sunday, from 9 a.m. to 5 p.m.
Xavage Amusement Park
Visitors can enjoy water sports and experience a monster truck at Xavage Park. Visitors may go jet boating, kayaking, or test their coordinating and teamwork abilities exclusively at this only park in Cancun.
It offers a separate special kids' arena with slides and hanging bridges where youngsters can have just as much fun and entertainment.
Opening hours: Monday to Sunday, from 8.30 a.m. to 10 p.m.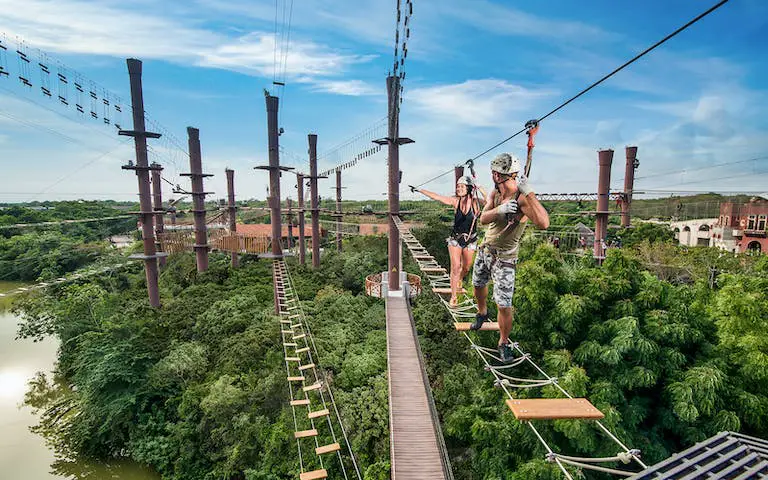 FAQ
Does Mexico have a theme park?
Yes, it does. Xcaret is arguably one of the best theme parks in Cancun, offering a variety of activities for all ages, including animal watching, swimming, boating, eating, watching TV shows, walking, exploring, sightseeing, & eating.
Is Xcaret in Cancun or Riviera Maya?
The best park in Cancunhas exciting, unique activities and is ready for guests.
Does Cancun have roller coasters?
At one location, Ventura offers water parks, roller coasters, diving with dolphins, zip lines, VR technology, go-kart racing, and amusement park rides.
Why is Xcaret Park famous?
The stunning views from Xcaret, which front the Caribbean Sea, allow guests to participate in a wide range of events & actually appreciate them.
Final words about amusement parks in Cancun
I think this article will be useful because I chose the top theme parks in Cancun. Get your tickets in advance if you are thinking about visiting one of the finest theme parks or amusement parks in Cancun, Mexico, to take advantage of amazing views & have a good time.
Read More: The Best Theme and Adventure Parks in Cancun and the Mexican Caribbean