Ah, Puerto Vallarta! A city of sunny beaches, resorts, and Mexican culture! Regardless of their age, anyone can have a good time in Puerto Vallarta. Let's explore its sunny resorts to see what fun awaits your children!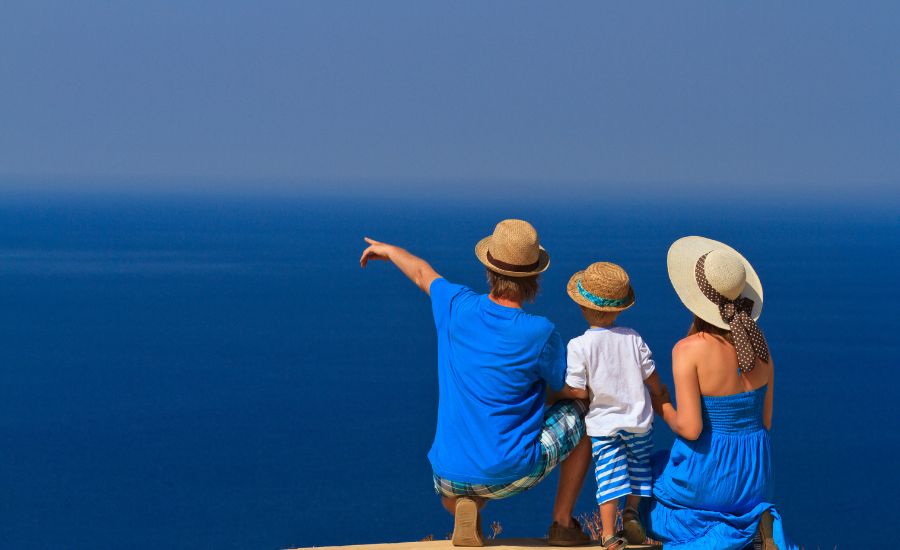 Fun Things to Do in Puerto Vallarta Mexico with Your Kids
It's the best to enjoy Puerto Vallarta with kids.
You and your family members need at least six nights to enjoy a full resort experience.
These fun activities may become an integral part of your family vacation. Have a look!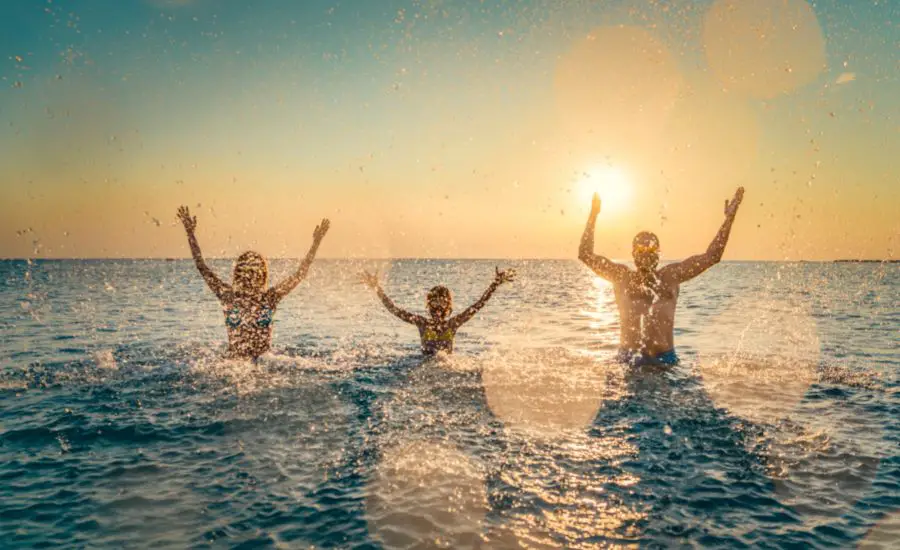 Stroll the Malecón
Along the shore lies the sunny esplanade of Puerto Vallarta. The word Malecón means Broadwalk. It's a great start for you and your kids to explore the city.
This broadway features several vendors, cafeterias, and entertainment places.
Don't forget to take photos of many sculptures on the boardwalk! The Malecón is full of cultural objects, such as art galleries, which feature local artists.
And if you get tired, try some shrimp on a stick in one of the many restaurants or visit a local shop. On your way, you'll see street performances. One of the most fascinating street performances is called Danza de Los Voladores or Dance of the Flyers. The street performers put on a big show by climbing poles and dancing.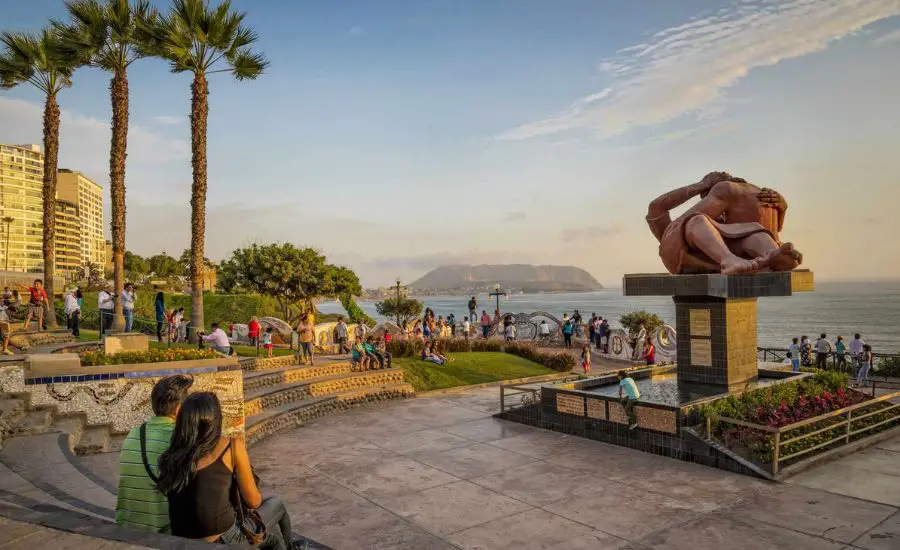 The Naval Historical Museum will be waiting for you on the Southern end of the Malecón. It's an ideal place for people interested in naval history.
The museum boasts presentations and films, both in English and Spanish. Kind can learn about ships in a fun way by piloting their own ship! It's educational and fun. You will see how the ships are structured and also hear an evening jazz show.
The entrance costs 45 pesos per visitor, 30 pesos for children under six years, and it's completely free for kids under five years old!
Walk Around Isla Rio Cuale
Another family activity is walking around the Cuale River Island.
If you're interested in buying art and/or goods made by hand, visit the flea market of Cuale River Island.
Your children will love exploring the archaeological history of Mexico in the Cuale Archaeological Museum. You will find a collection of pre-Hispanic objects and ceramics. And, after a good exploration session, you may go to the Pacific Ocean shore near the museum. The pacific coast offers such a relaxing view. You won't forget about Cuale River Island for a long time.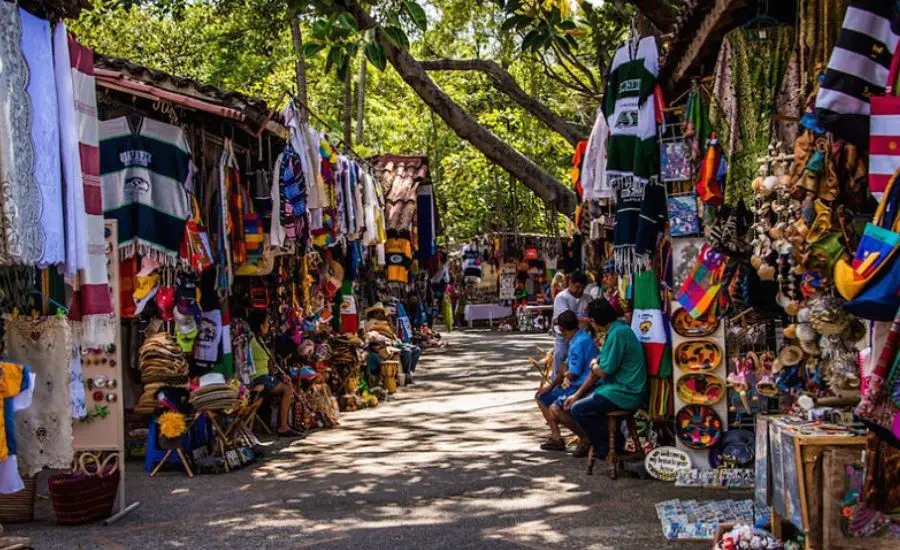 Enjoy a Dip in the Rio Cuale
Just a short walk south of Malecon leads to Rio Cuale Bridge. It helps connect downtown Puerto Vallarta with Zona Romantica (Romantic zone). Romantic Zone is a good place to find a hotel to stay in Puerto Vallarta.
The hotels usually have a hotel pool for you to swim in outside the beach.
Families who want to cool down after the heat can come to the river under the Bridge. Many local families have picnics in the riverbed, and you can use this opportunity to speak with locals of Puerto Vallarta. It's a safe place for children, as the water is calm, shallow, and safe to drink. The River leads to the ocean.
Go Ziplining and enjoy other activities
Puerto Vallarta is full of lush great jungles, and the Sierra Madre mountains are perfect for zipliner trips. Children from 6 to 18 can enjoy ziplining in venues. The zipline tours vary. Among them are Canopy River, Indio Adventures, & Los Verano Canopy tours. Unfortunately, no children under eight are allowed for Vallarta Adventure in Las Caletas.
If you and your kids prefer calmer activity, Sierra Madre also hosts horseback riding tours. It's a great choice for nature lovers and first-time visitors.
Don't forget about El Eden. It offers ATV (All-Terrain Vehicle) tours and other excursions for an adrenaline-pumping experience in Puerto Vallarta.
Day Trip to Las Caletas with Vallarta Adventures
Las Caletas is yet another place for a family adventure. Spend this day sailing or exploring one beach together. Las Caletas offers four beaches, only accessible by boat. This a great opportunity to try kayaking, paddle-board, learning food skills, snorkeling, seeing animals and so much more.
You don't have to be a teenager to enjoy the Teen Adventure cove of this part of Las Caletas beach. Your kid can climb high pillars like a mountaineer, slide down the Rattlesnake, or zipline into the bay.
The Kid's Play Area is beloved by children and young people. In a children's adventure park, your kids can try riding a zip line and having face paint.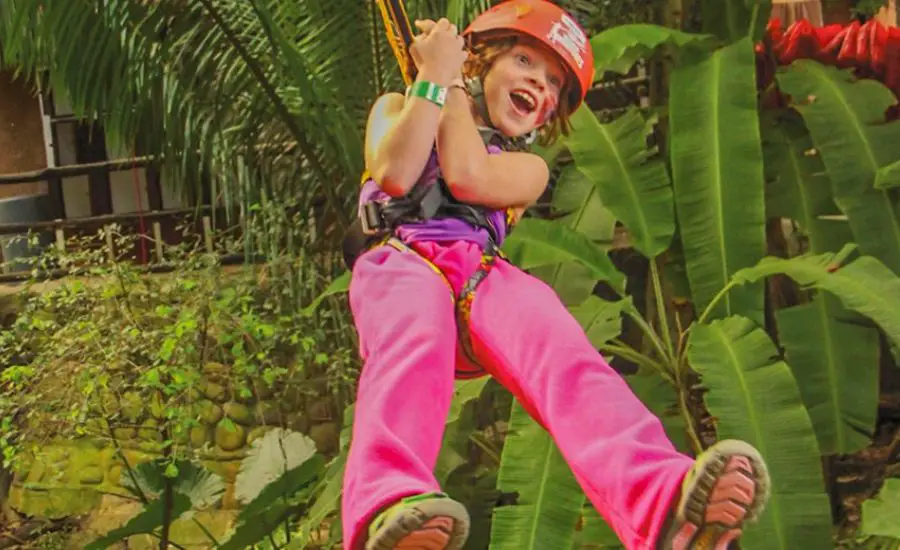 Eco-Adventure Islands
These islands offer one of Puerto Vallarta's most fascinating adventures. With your children, you can go snorkeling, paddleboarding, and kayaking. Or maybe you want to take things at your own pace?
If you want to take things slowly, you can observe sea turtles, stingrays, and even humpback whales. Humpback whales are commonly seen in the local nature.
Immerse in Nature at Jardin Botanico Vallarta
Vallarta Botanical Garden is a place for nature lovers! The Botanical Gardens bloom with fascinating and unique native plants.
If you get hungry, there's also a restaurant in the hotel. Enjoy traditional Mexican food in lush garden surroundings with beautiful scenery.
The entrance costs 200 pesos for a person and a child. It's worth it because you support the endangered Mexican flora.
Visit the Vallarta Botanical Gardens
The Vallarta Botanical Gardens offer another opportunity for kids to explore and discover different types of plants. The road to the Garden is a 30-minute drive south of Downtown Puerto Vallarta, but well worth the visit. You can go on a guided tour or do things at your preferred pace.
The Botanical Gardens often offers local cuisine at Haciendo de Oro restaurant with locally sourced ingredients.
A visit to the gardens costs 300 pesos and is free for children under four years old.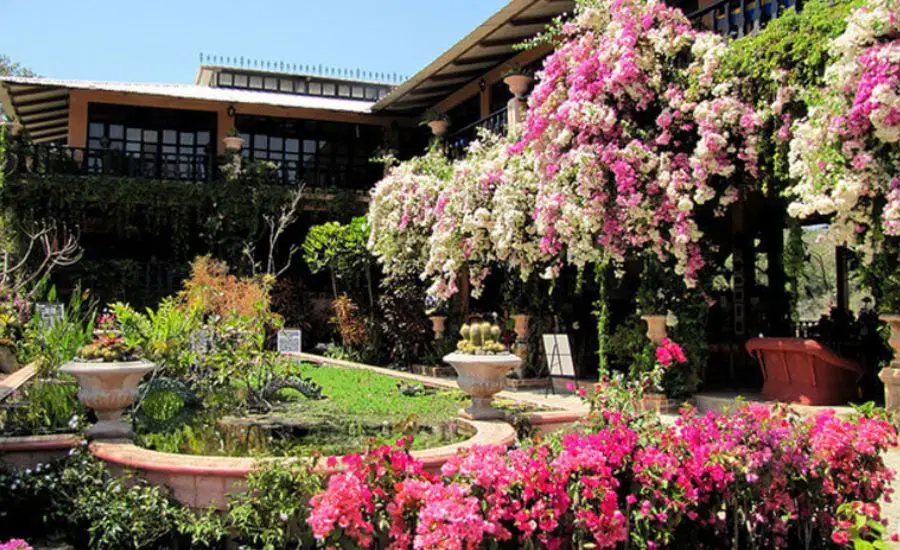 Pirate Ship Vallarta
Does your kid dream of becoming a pirate? Now you can make this dream come true!
Every morning an authentic Spanish ship sails in Marina Vallarta. The pirate cruises come with different timetables. Kids will have a blast on an authentic Spanish pirate galleon doing everything from participating in beach and water activities to enjoying an entertaining show with fireworks.
Passengers on board can see a pirate show, enjoy an open bar, water sports, and treasure hunting.
Nuevo Vallarta Beach
Nuevo Vallarta Beach is a fantastic place for the whole family. The beach is wide with soft and smooth sand, and the medium waves are perfect for surfing, boogieing, and beach volleyball. The Nuevo Vallarta Beach also has some dinner shows and open bars to offer.
For a more extreme kind of fun, you can combine some of Puerto Vallarta's most adventurous experiences for a full day of exploring.
You will ride a speedboat to a hidden beach, go 4-wheeling, walk with a mule down the forest, and zipline from tree to tree.
This adventure tour takes you from the ocean to the jungle and the Sierra Madre Mountains, so it's a great way to experience Puerto Vallarta's varied landscapes through high-energy fun. The older kids will be intrigued!
Spend the Day at the Beach
You and your family can always relax at the gorgeous beach of Puerto Vallarta. Soak in the sunray, swim, or play beach games! It's a stable pick for a day trip.
Enjoy a relaxing day on the sand and work on your tan as your little ones make sandcastles. For a more busy vacation, you can spend time out in the water with your older kids doing all sorts of fun activities! For example, jet-skiing, stand-up paddle-boarding, scuba diving, snorkeling, water-skiing, and sailing.
If you want to spend a peaceful time in Puerto Vallarta with kids, Conchas Chinas Beach is a pretty good pick. This beach is more secluded and relaxing. Even waves are timider there, which is very safe for little kids. The beach is also protected and cleaned regularly.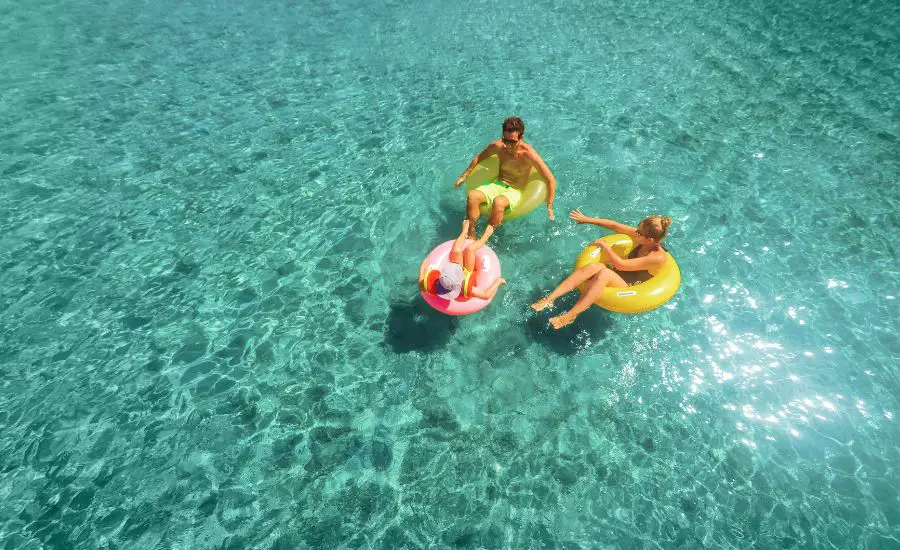 Visit the Vallarta Zoo
The Vallarta Zoo is an ideal place for your kids, staying in Puerto Vallarta.
It takes 2 hours from Puerto Vallarta to Mismaloya town by bus. The Vallarta Zoo is situated in this town. While the Zoo is your main destination, you can admire your natural surroundings. The beautiful Mismaloya Beach is just a wonderful place to visit for the little ones in Puerto Vallarta.
Their Zoo areas offer countless fun activities that keep everyone entertained during vacations. Your kid will love feeding the animals by their own hand. You can even bring your family pets with you for the full experience, just let your guide know.
Guests also receive treats after paying for the entrance.
Sea Safari and Horseback Riding Tour
Vallarta Adventures offer a sea safari horseback riding tour. It's an adventurous outdoor trip that takes you out in pristine nature. Together you can appreciate the beauty of Banderas Bay, The Pacific Ocean's largest and deepest inlet.
On arrival, to the coastal town of Yelapa, will be ready to saddle you up for a horseback riding session on a mule ride along the Yelapa river.
A horseback ride is one of the best family-friendly activities!
San Sebastian Tour
The San Sebastian colony is a great way to learn about local cultures. San Sebastian is located just less than a mile from Puerto Vallant, on the Sierra Madera Mountains. These mountains offer a simply spectacular view. Some good news for adults: a tequila-tasting adventure awaits you in the hotel. For coffee-enjoyers, there are coffee trips.
Though some tours require no fee, donating a tiny fee makes it worth it.
Los Veranos Canopy Tour
The ziplines at Canopie Creek are just what a parent needs for an active, adrenaline-seeking child. Los Veranos Canopy Tour takes place at our private reserve located in the heart of the Sierra Madre, which is situated approximately 10 km south of Puerto Vallarta. It's a fun and engaging activity for the whole family!
There are 11 zip lines in total, but you can also tour the grounds on a back of a mule. A walk in nature's company is a great way to feel life in Puerto Vallarta. With an animal sanctuary and whale watching, you get the perfect opportunity to explore Puerto Vallarta with kids. One of the highlights of this venue is a pool with a poolside view.
Depending on your pick a day trip can last from just one hour to six hours. For this family adventure, anyone can join. The trip has no limits for children under six years old.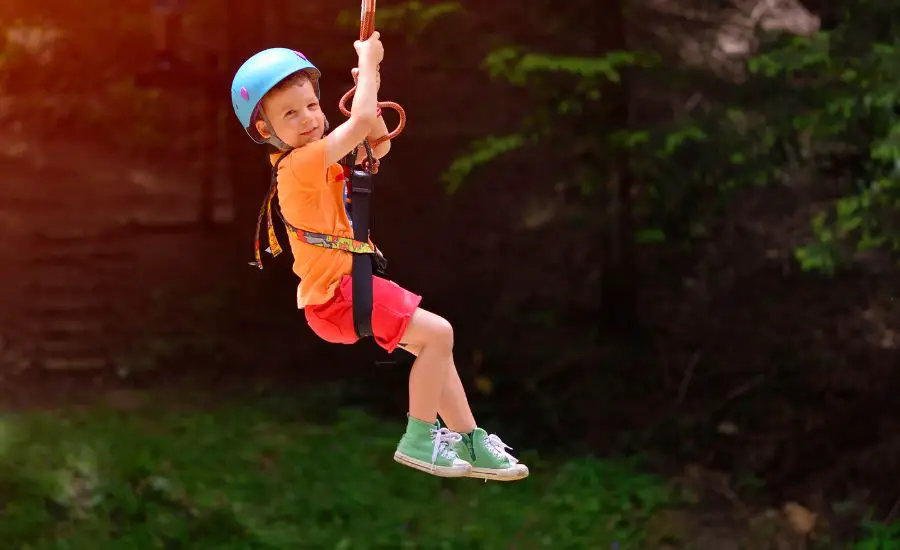 Vallarta Food Tours
Puerto Vallarta is a cuisine-based resort. If your family members enjoy food, you definitely should participate in a food tour. There are lots of family-friendly places to eat in Puerto Vallarta from breakfasts of waffles and Nutella to plates of pasta or pizza.
Learn about the best restaurants and unexplored locations and participate in cooking classes!
Attend a Cooking Class
While not the main attraction, a food tour is a great side dish for your family trip. The cooking classes are a great way to bond and also learn about Mexican cuisine.
The class lasts for five days including. During the class, you'll visit a local market, buy ingredients, and cook and serve your perfect local dish.
The cost is between $60 and $90 per child or adult. It's not so expensive when you get that it's the easiest way to study traditional cuisine.
Los Muertos Pier
The beautiful Los Muertos Pier is located along the coast of Los Muertos Bay. It was constructed by renowned architects. Now the Pier provides spectacular views of the coast and the sea. Some people call Los Muertos Pier a symbol of the city.
Local families often visit Playa Los Muertos during the weekend and have fun at the Los Muertos beach.
Several restaurants stay in the vicinity of Playa Los Muertos. Los Muertes is beloved by many tourists, who enjoy watching beautiful sunsets from this place.
Check the Local Malls and Restaurants
Puerto Vallarta benefited in many ways from modernization, so don't miss out on exploring local shops and restaurants.
There are 4 shopping centers and plazas available in Puerto Vallarta: La Illa, Macro Plaza Galeria, and Plaza Caracol. Children can play in the mall's trampoline parks, movie theaters, and bowling alleys.
Galerias also offer for the younger ones to participate in remote control car racing, and a train ride.
Meanwhile, La Isla promotes a year-round amusement park for family entertainment. As for the restaurants here, most of them have a Kids Club.
Las Animas Adventure Park
With Las Animas Adventure Park you and your child can experience lush jungles, beach games, and forest rope jumping. It's an excellent opportunity to bond in Puerto Vallarta with kids.
Good news, kids Adventure Park is for everyone! Your child doesn't need to have a certain age, physical condition, or special skills to go into adventure parks. All the games are built in a controlled and secure environment in intimate contact with nature. Playa Las Animas is both safe and fun!
Los Arcos National Marine Park
Puerto Vallarta offers several fun activities for children.
There are 5 granite islands at Banderas Bay, all serve as an ideal place to make a stunning family photo. Take a snorkeling tour to discover the caves and tunnels and see amazing marine animals. If you're lucky enough, you'll experience some dolphin encounters!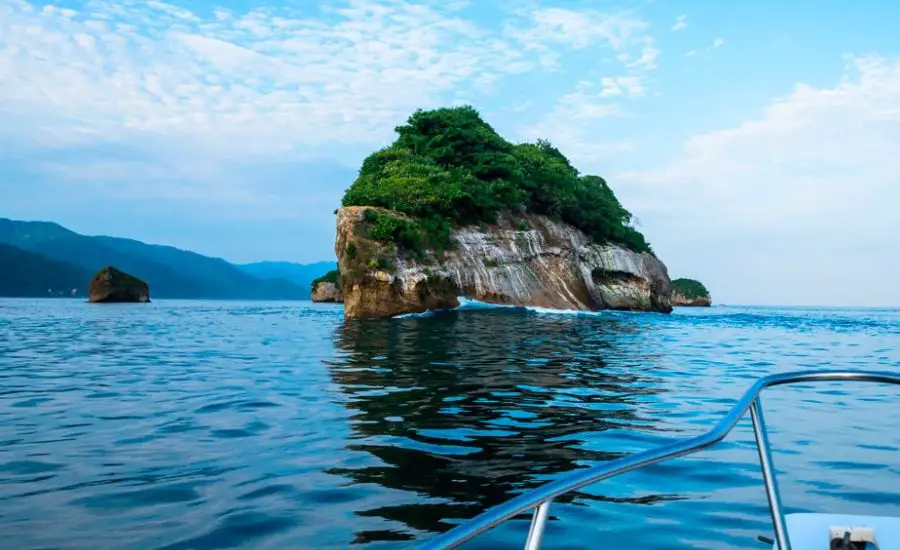 FAQ
When planning your trip, some questions always rise.
Is Puerto Vallarta Safe for Families?
Yes, f you have kids Puerto Vallarta is a fun and safe resort destination. The beach is an important tourist site, for this reason, it is so thoroughly protected. The list of activities above can help get you involved in visiting Puerto Vallarta with kids. Pick a list or make an effort to get as many of these for your vacation.
Is Puerto Vallarta a good place for kids?
Absolutely, as Puerto Vallarta hosts many attractions that are incredibly suitable for children of any age. We advise you to visit Puerto Vallarta with the kids! During the summer months, the kids can relax by the beach and get the most drenching tan as they build sand castles. Puerto Vallarta with kids offers a complete and engaging experience.
Is Cabo or Puerto Vallarta better for families?
When you plan on visiting Mexico for a family vacation we advise choosing Puerto Vallarta rather than Cabo. Both resorts offer much for families interested in marine life and marine activities. The difference is that Puerto Vallarta has more exciting trips to offer.
Is Puerto Vallarta safer than Cancun?
Both of them are generally safe for tourists and prices are quite similar. For kids Puerto Vallarta is the place where they can relax, play and learn in a safe environment.
What is the best time of year to go to Puerto Vallarta?
Puerto Vallarta is great to visit from April to June, during the good weather. Rains are not so often seen, and the number of tourists is smaller than in the peak winter period.
If you come there for whale-watching, visit from December through March.
Good Luck With Your Puerto Vallarta With Kids Adventure!
We hope you found our picks fascinating and that you're ready to visit Puerto Vallarta!
Learn More: 10 Things to Do in Puerto Vallarta with Kids